Sam Allardyce has told Sky Sports News HQ that he will select Manchester City goalkeeper Joe Hart in his first England squad.
Hart has been out of favour at City this season and could be on the verge of leaving the club before the summer transfer window closes.
But when asked if he would select him in his first national squad, which will be announced on August 28, Allardyce said: "I think so. He'd be in the squad definitely but I won't know what we're going to do until I speak to Joe and that will be the same for most of the players.
"I want to know what frame of mind they're in and make the right selection for Slovakia away."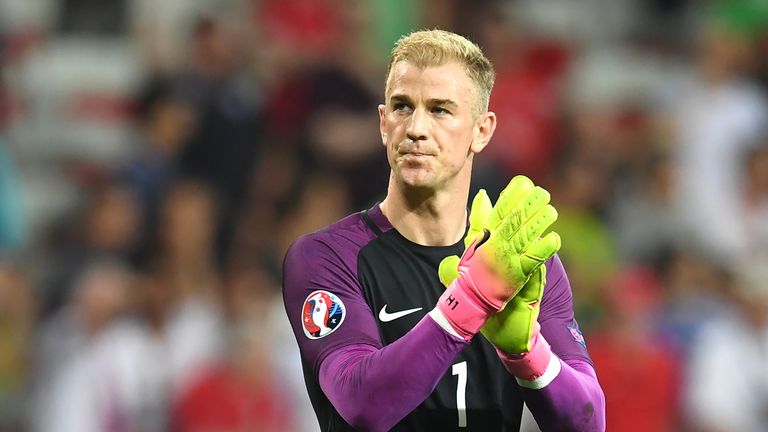 Allardyce, however, does concede that it is a concern for him that Hart has not made a first-team appearance this season.
Argentinian goalkeeper Willy Caballero has played all of City's three matches so far, with Hart an unused substitute on all three occasions.
"I think the problem for any player that you want to select for England, not just in isolation, is that it's a concern if that player isn't playing for his team," he said.
"You have to have your doubts about that but I don't really know where he lies in that process at the moment.
"When we pick the first squad there will be some lads that don't play on a regular basis and we've talked about that many times before.
"Are they our best players? Yes. Are they fit and on form? Yes. Are all of the players in the England squad playing every week? No, and at the moment that's a problem we have to overcome."
England travel to face Slovakia in their first World Cup 2018 qualifying fixture on Sunday, September 4.