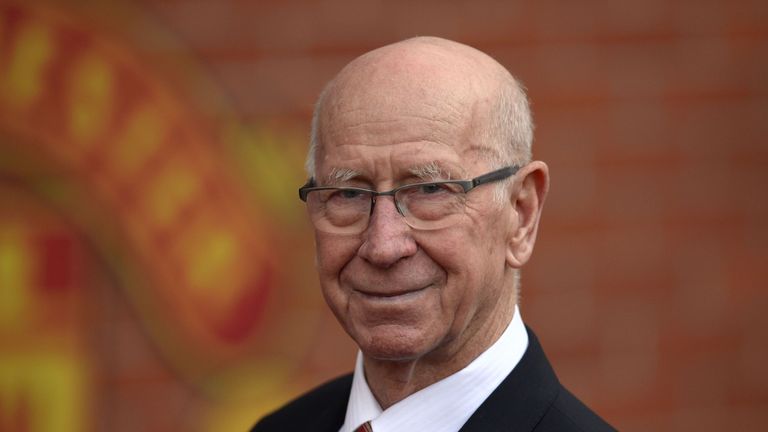 The Football Association are renaming England's St George's Park training pitch after World Cup winner Sir Bobby Charlton.
Charlton, who was part of the triumphant side in 1966 and held the country's goalscoring record of 49 until Wayne Rooney surpassed him in 2015, turns 80 on October 11.
In honour of his birthday, and in recognition of his achievements, he will be joined by England boss Gareth Southgate and the current squad at a ceremony before Monday's training session at the national football centre.
Charlton will also be guest of honour at Thursday's World Cup Qualifier against Slovenia at Wembley, where England could secure qualification for next summer's tournament.
Southgate said: "It's fantastic to be able to acknowledge the contribution Sir Bobby has made to our game, not only as a player but as an ambassador for the sport. It will be a very proud moment to introduce him to the current set of players and officially unveil the Sir Bobby Charlton pitch."