Danny Higginbotham: England's fringe players have World Cup opportunity
Last Updated: 10/11/17 12:49pm
Gareth Southgate has handed England's fringe squad players with the chance to put their names at the forefront of World Cup contention, according to Danny Higginbotham.
Southgate is set to hand England international debuts to Tammy Abraham, Ruben Loftus-Cheek and Jordan Pickford against Germany while Jake Livermore, Kieran Trippier and Harry Maguire have all have five or fewer senior caps.
Abraham and Loftus-Cheek are both on a season-long loan deals at Swansea and Crystal Palace respectively from Chelsea, and Higginbotham believes they have a "great opportunity" to impress Southgate.
Higginbotham told Premier League Daily: "I know there have been a lot of players that have dropped out for injury and whatever reason.
"I think you have got to spin it on the head and say these players have got the opportunity to put themselves right at the forefront of going to the World Cup. It's a great opportunity for some of these players."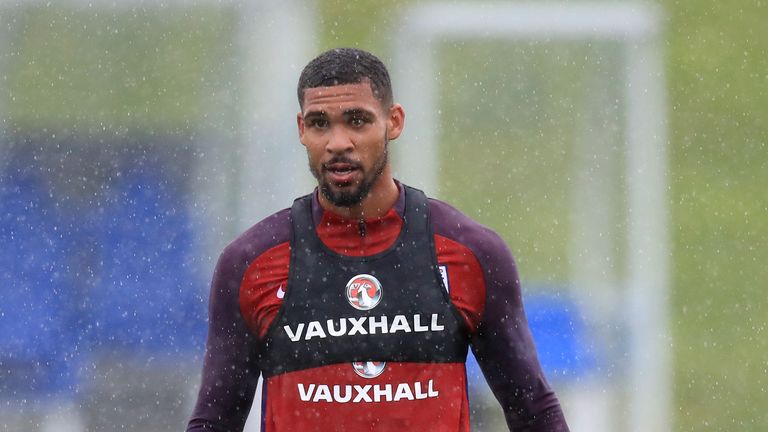 The England side against the World Cup holders could be the most inexperienced for 41 years with a possible starting lineup of players with 101 caps.
Despite the new faces in contention for England starting spots, the average age for the expected starting side is 25-years-old, but Higginbotham believes that will only get lower as younger players - including those from the U21s - are handed more regular senior international game time.
"The average age of the squad and the team is going right down all the time," Higginbotham said.
"If England can grow as a nation together then these players are going to grow together in terms of gaining experience all the team."
Higginbotham also believes Southgate wants to give England an identity where there is a conveyor belt of talent for the senior side like Germany and Spain.
"We have seen it with the likes of Germany and Spain in recent years. Yes, they have got fantastic players but they had a lot of players that were coming through at the same time.
"There will be a lot of these players that have experience together in the U21s over the years."