Gareth Southgate says Ruben Loftus-Cheek will be 'given time to build his resilience'
By Conor Creamer
Last Updated: 15/11/17 1:25pm
Gareth Southgate says he does not expect Ruben Loftus-Cheek's back injury to be a problem after the midfielder was substituted in the first half of England's 0-0 draw with Brazil.
The 21-year old lasted just 35 minutes at Wembley on Tuesday before being replaced by Jesse Lingard for what Southgate described as a "periodic" back issue.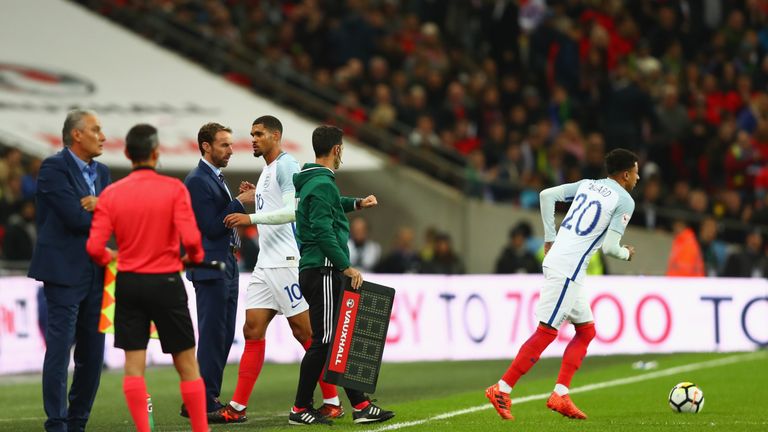 The England manager is confident the injury is not a long-term setback and insists he will give Loftus-Cheek time to build his "resilience" after impressing on his senior international debut last week.
"I think we're going to have to give him time to build his resilience, he's had to go through that as a young player - through the growth spurts that he had," said Southgate when asked about Loftus-Cheek's status.
"He's already played more minutes this year than he played in the whole of last season so inevitably there's going to be a little bit of a response to that as the season goes on."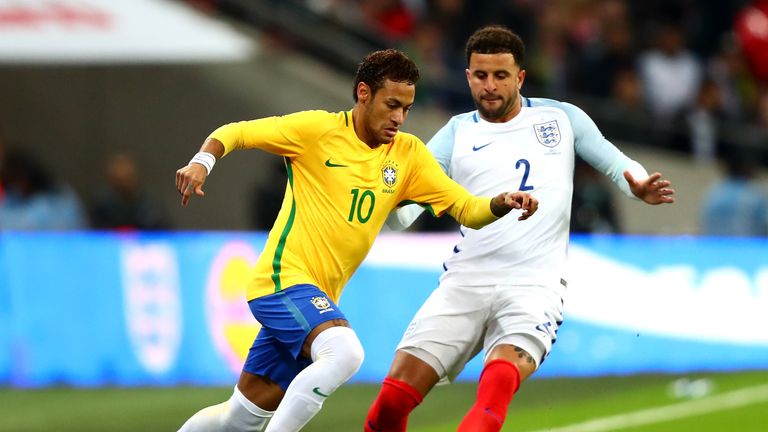 The Crystal Palace midfielder, who is on a season-long loan from Chelsea, starred for England against Germany on Friday and Southgate admits he has seen progress in the player since managing him at Under-21 level.
"He's way stronger now than he was a year, two years ago," added Southgate. "At that time it was very difficult for him to finish 90 minutes. On Friday he did that comfortably and looked strong at the end.
"Today's a disappointment for him to have to come off because I think he'd already shown some really good touches within the game."
Loftus-Cheek will return to Crystal Palace for further tests on Wednesday ahead of Saturday's Premier League clash with Everton, with the England boss impressed with his opening contribution to the national side.
"The 10 days overall have been a massive stride forward for him," Southgate said.
"You know for him and (Joe) Gomez, in particular, at their age to come into these games and perform as they did on such limited league experience is absolutely outstanding."