Belgium favourites in World Cup group, says England boss Gareth Southgate
England manager hails 'quality' of Roberto Martinez's side; Southgate says sharing captaincy has helped younger players learn 'responsibility'
By Alice Piper
Last Updated: 02/12/17 7:37am
Gareth Southgate admits Belgium are deserved favourites to win England's group at the World Cup, but says he is thrilled at the prospect of what his young players can achieve in Russia.
England were drawn with Belgium, Tunisia and Panama in Group G of the 2018 finals and will open their campaign against Tunisia on June 18 before facing Panama six days later, then closing the group with top seeds Belgium on June 28.
Southgate feels the current Belgium squad is the best the country has ever produced, and calls the draw "really exciting".
"Belgium are the top seeds, so understandably on the performances they have given over the last couple of years, they have that title," he told Sky Sports.
"What's exciting for our team is, although we lack some big match experience and we don't have at the moment trophies and medals on the table for a lot of the lads, I think that's all ahead for them and what's possible is exciting.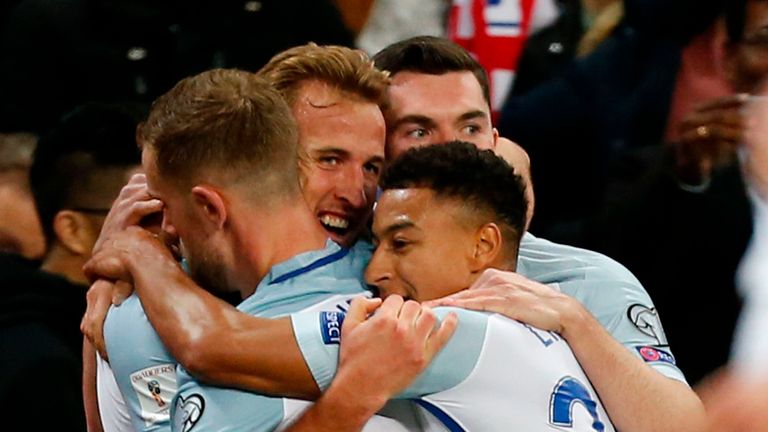 "It's a really exciting draw, for everybody. We know it's probably the best side Belgium has ever had, and we know the quality they have.
"They're the top seeds in the group, but a really good challenge for us."
Despite being handed a relatively kind draw, Southgate says his men must do the background work to ensure they are prepared to deliver the goods when they come up against Tunisia and Panama.
"Tunisia and Panama, we have to do more research on," he said.
"We've obviously not been following their games in our qualifying phase.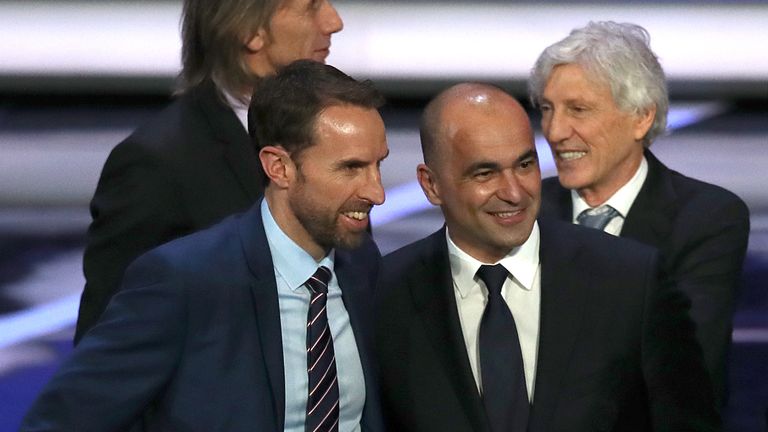 "But for me, it reminds me of one of the best days of my life, really, playing in my first game in a World Cup [against Tunisia in Marseille at France '98].
"The colour and vibrancy of that occasion, and winning.
"To now have the chance to lead my country into that same game, same fixture, first game of the World Cup, is something I'm hugely proud of.
"Because we are second seeds, we have to have two games where we will be favourites and we have got to handle that.
"My experience of tournaments is that you usually have to get results in all three matches to go through the group and the objective is to qualify from the group."
Southgate revealed he is likely to choose an outright captain in the near future, but says he is happy at the way in which he has rotated the captaincy during recent months.
"I'm sure at some point we will probably do that [choose a permanent captain], but I like the fact that different people have taken and had to take responsibility," he added.
"I think, as a group, we've got to be able to take a step forward. We can't just have one captain and rely on them.
"I think we haven't had a clear captaincy figure for a little while and I think we could have jumped into a decision and not given other people the chance to step forward and do the things they've done.
"So, I like the fact that's been shared and I think it's important for us, especially with the younger groups, that they get a feel of that and that they get a feel of responsibility."