The Football Association's chief executive Martin Glenn says he and chairman Greg Clarke felt "proud" to wear badges in support of Stonewall's Rainbow Laces campaign at the World Cup draw in Moscow on Friday.
The campaign raises awareness of inclusion in sport for people who are lesbian, gay, bisexual or transgender (LGBT), and the importance of fighting homophobia, and has seen strong support across the Premier League, EFL and rugby union matches in the last week as part of its annual November activation.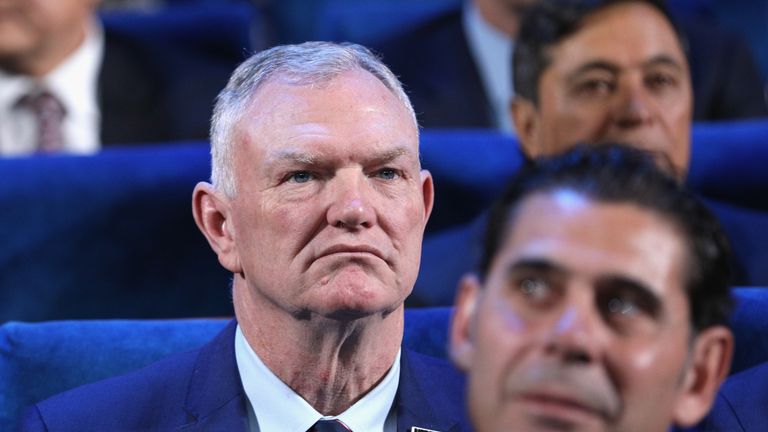 In Russia, legislation preventing "propaganda of non-traditional sexual relationships" has been in place since 2013, with the stated purpose of protecting children.
Glenn and Clarke wore the colourful badges inside the Kremlin during the draw ceremony. The FA are among a number of national governing bodies in the UK to have pledged support to the campaign.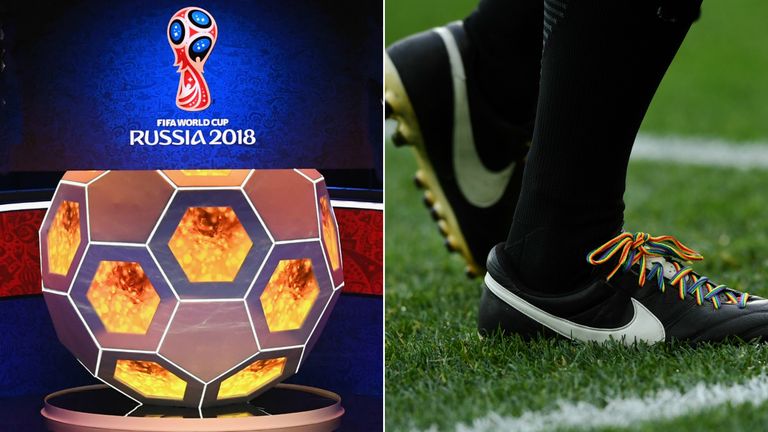 "We are proud to support Rainbow Laces, as is all of English football," Glenn told Sky Sports News.
"We just felt that, particularly given some of the issues around homophobia in Russia, that we should make a statement.
"We were actually complimented on it by a whole number of people, so we are glad we did.
"A few people were asking what it was.
"I think it was a good thing to do."
England were drawn with Belgium, Tunisia and Panama in Group G and will open their campaign against Tunisia in June before facing Panama, then closing the group with top seeds Belgium.