Jack Butland says good performances for Stoke during run-in will boost his England claims
Last Updated: 07/03/18 5:12pm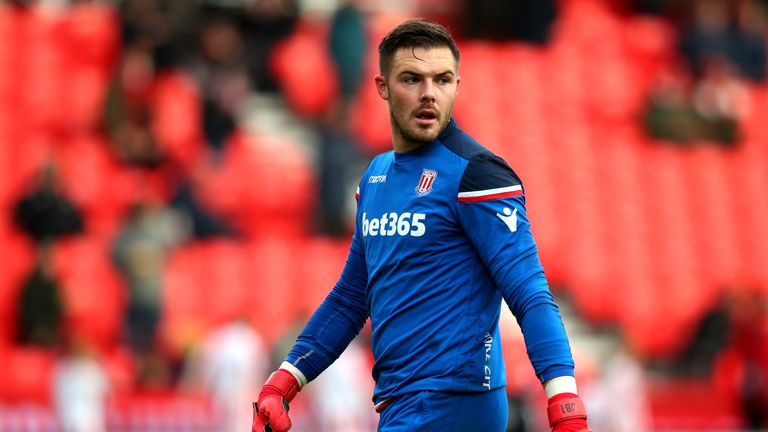 Stoke goalkeeper Jack Butland says he is excited about the challenge of trying to be England's No 1 keeper at the World Cup.
Stoke are second from bottom in the Premier League table despite some fine displays from Butland, who is seen as one of England manager Gareth Southgate's leading options to be first choice in goal.
The 24-year-old told Sky Sports he is fully focused on helping Stoke stay up but admits Russia 2018 is always in the back of his mind.
"It's impossible to get away from," said Butland. "It's a World Cup year.
"It's impossible not to turn a corner and see something about the World Cup or hear something about the World Cup. It's in your mind, it's something I am excited about.
"I hope to be a part of it - but I have always said that doesn't happen if I am not putting in performances week in, week out for Stoke and playing at the highest level.
"To be in the England squad, you have got to be playing well and your standards have got to be up there.
"So for me the most important thing is improving still, being as good as I can be for Stoke and, if I can do that and steer us clear of the relegation zone, that will put things in a positive light for England."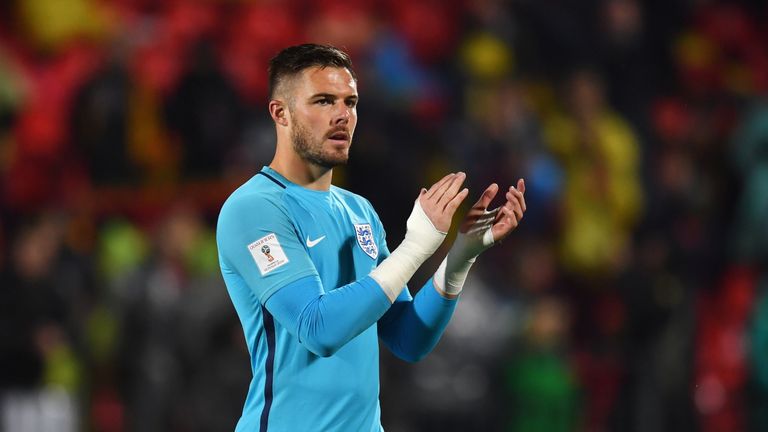 Butland knows there is plenty of competition for the England jersey from players such as West Ham's Joe Hart and Everton's Jordan Pickford.
"It's never a shoo-in, never easy," Butland added.
"You are up against top keepers who are performing extremely well. But I like competition, it has always pushed me on at club or international level, and I am up for the challenge."