Robert Green believes the final few matches of the season will decide who starts in goal for England at the World Cup.
Joe Hart has for long been considered England's No 1 but his place in the team has come under threat from Jordan Pickford, Jack Butland and Nick Pope.
Hart lost his starting place at West Ham to Adrian earlier this season but has since been recalled, and produced a string of fine saves as he turned in a man-of-the-match performance in last week's 1-1 draw at Chelsea.
Speaking about the selection dilemma facing England boss Gareth Southgate, Green told World Cup Watch on Sky Sports News: "I think there are a couple of tough decisions [for Southgate to make] but I think this is the one where you look at it and you think if Joe Hart had played every game this season, with his experience and being on form, he would be the first choice.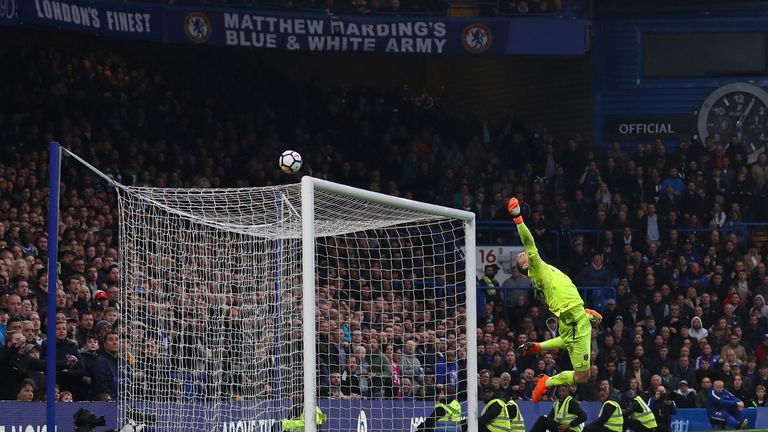 "But the way it's gone for him, [okay] he's bounced back and he had a great game last week - I'm really pleased for him - but the question mark is still there.
"It's going to be a tough one for Gareth to work out. Maybe he has got ideas already but I think it's something he has to mull over, and the next few games could be critical.
"I think he said himself in the last international break that the shirt is up for grabs so every performance is key now."