FA will not issue England fans tickets for away Croatia Nations League match
Last Updated: 19/05/18 10:26am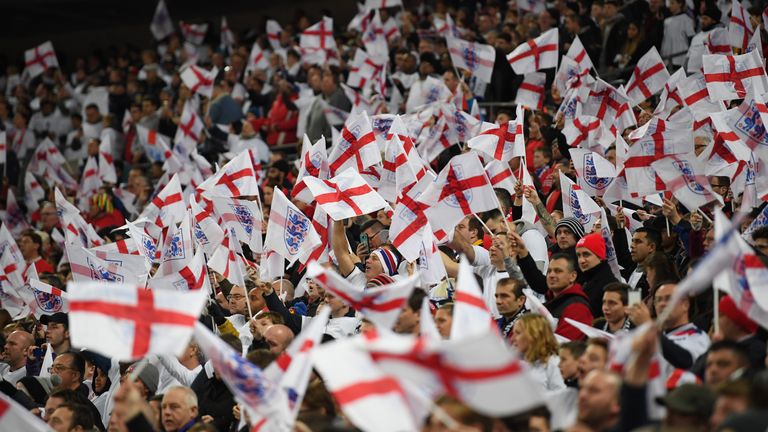 The FA says England supporters will not be sold tickets for October's Nations League match in Croatia.
The match will take place behind closed doors, as Croatia serve a UEFA punishment for having a swastika on their pitch during their European Championship Qualifier against Italy in June 2015.
The World Cup Qualifiers were played under FIFA rules, so their second game behind closed doors will be England's visit.
However after "exploring all options" for supporters to attend the match, the FA says it would be unsafe for fans and also advised them also not to travel for the fixture on October 12.
An FA statement said: "Following discussions with both the police and the UK Football Policing Unit (UKFPU), it has been agreed for safety and security reasons that the FA will not be issuing any tickets to ESTC (England Supporters Travel Club) members for our fixture against Croatia on October 12.
"The decision to play the match behind closed doors was made by UEFA and completes a two-game stadium ban ordered after a swastika was marked on the pitch ahead of a 2016 UEFA European Championship qualifier against Italy.
"The FA had been exploring all options to secure a number of tickets for our members to attend this match.
"However, the FA takes the safety and security of its members extremely seriously and, following consultations with the police and the UKFPU, we agreed that it would be unsafe for fans to attend the fixture - either through the FA delegation of tickets or through other means.
"For these reasons, we strongly advise against any of our members travelling for the fixture.
"We appreciate that those members who have already made their travel and/or accommodation plans will be naturally disappointed by this decision but we hope that you understand the reasons for doing so."