World Cup winner Ossie Ardiles backs England to do well in Russia
By PA
Last Updated: 24/05/18 3:28pm
Tottenham and Argentina legend Ossie Ardiles feels England could do well at the World Cup because nobody believes Gareth Southgate's team can win the tournament.
A youthful and largely inexperienced squad, combined with the extent to which the national team have underperformed at the past two major tournaments, means few people are predicting a glorious summer in Russia.
Harry Kane, this week appointed England captain, has insisted his team are capable of becoming world champions, and while Ardiles does not share that view, he remains optimistic about their hopes of impressing.
The former Tottenham star, who won the World Cup as a player with Argentina in 1978, said: "Normally England go to the World Cup with a lot of people thinking 'We're going to win the World Cup again' and these guys are not like that.
"They're going to play more free football, so they could go a long way. To win the World Cup is maybe too much.
"England's squad is pretty good; there's a lot of young players who will go there with no fear at all.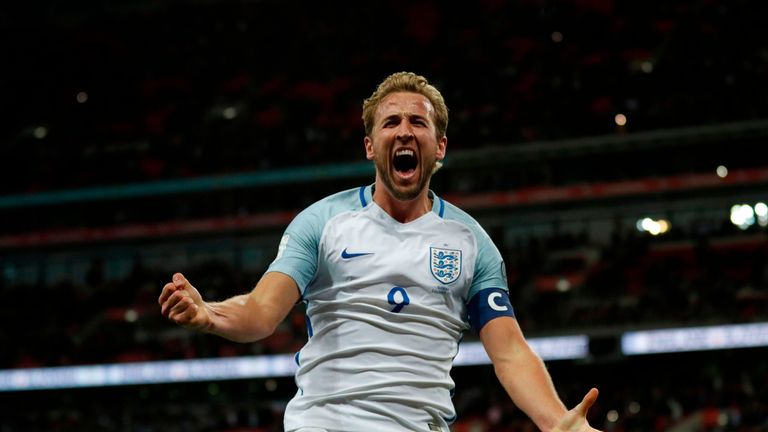 "You have to play the World Cup and try to go as far as possible. It depends, there could be injuries, there could be penalties. I hope England are going to go through the group, then it will depend who they play next, when the real
World Cup starts.
"The favourites are Brazil, Spain and Germany."
England are likely to rely upon the core of Spurs trio Eric Dier, Dele Alli and Kane, but it is their new skipper - tipped by Ardiles to become a "wonderful" leader - who will be expected to deliver.
"He's the goalscorer, the captain. It's a lot on his shoulders, but he can cope with the pressures," the 65-year-old said at a Football Whispers event.
"It's a brilliant appointment. I'm very, very happy for Harry. He deserves it, he's going to be a wonderful captain for England. Gareth Southgate has made a very good choice.
"Every player at the World Cup has to think his team can win the World Cup. Especially if you're the captain, you have to convey this message to the other guys.
"Of course it's going to be very, very tough, but you have to go to the World Cup with this feeling."