England first-choice goalkeeper tough call between Jordan Pickford and Jack Butland, says Nigel Martyn
By Alice Piper
Last Updated: 04/06/18 4:54pm
Gareth Southgate faces a difficult decision in choosing between Jordan Pickford and Jack Butland as England's first-choice goalkeeper for their World Cup campaign, according to Nigel Martyn.
Everton's Pickford, Stoke's Butland and Burnley's Nick Pope all made Southgate's 23-man squad with Tom Heaton on stand-by, and the manager has given Pickford the No 1 shirt after officially submitting England's 23-man squad to FIFA.
Pickford played the full 90 minutes in Saturday's 2-1 win over Nigeria to gain his third international cap, and Martyn feels the 'keeper selected to play Thursday's friendly against Costa Rica is likely to start England's World Cup campaign.
"A really difficult decision isn't it. I think it's between him [Pickford] and Jack Butland really who gets the nod," the former Crystal Palace and Leeds goalkeeper told Sky Sports News.
"Jordan had a really great season with Everton and was probably the shining light for them.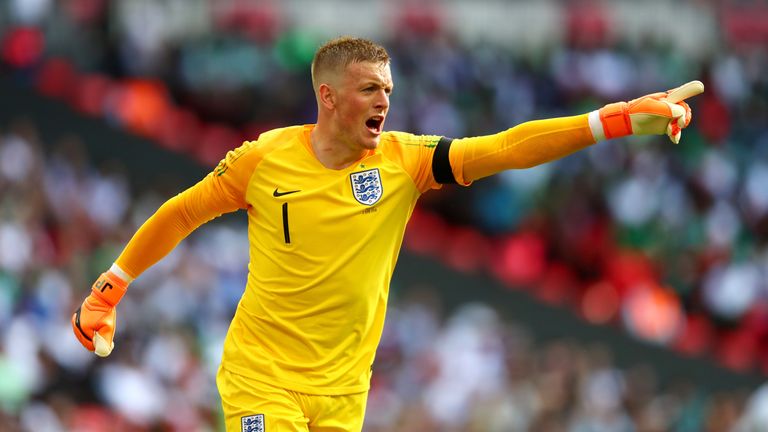 "I think Jack Butland is a very capable goalkeeper as well. Those two are probably the front-runners.
"Whoever gets to start in the next game might be the one that gets the nod for the first game during the World Cup."
Martyn feels Pickford's lack of international experience is of little concern to Gareth Southgate.
"He seems a very confident and assured young man in his performances with Everton and he was before that with Sunderland," said Martyn.
"I don't think there's a worry, whichever one gets the job. I think both are very capable of doing it brilliantly.
"For a 'keeper, if you're getting the ball you're distribution is very important.
"You can start things by rolling out the back, but obviously if the opposition want to press high up the pitch you can look to try and hit wing-backs early and get attacks started pretty quickly."
Martyn, who made 23 appearances for England, feels there is less excitement surrounding the country's World Cup campaign as in recent tournaments.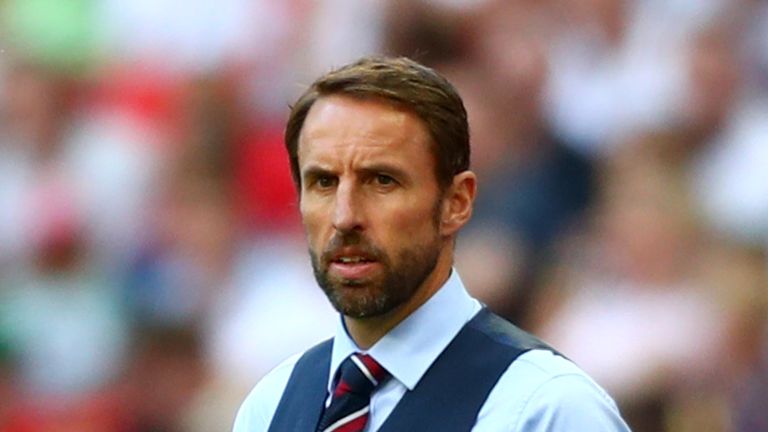 "I think we've been more up for previous tournaments - with the last two or three I think we thought we were really going to go a long way," he added.
"I don't feel that's the feeling quite so much this time.
"It's a younger squad and possibly one aimed at future tournaments, so I think they'll certainly be giving their all and going as far as they can and lets hope they do."
Martyn was speaking at the launch of GOALS' Football Revolution campaign, which aims to get more people active this summer through playing five-a-side football both during the World Cup and beyond.