England World Cup 1966 winner Ray Wilson laid to rest
By Sky Sports News
Last Updated: 06/06/18 3:56pm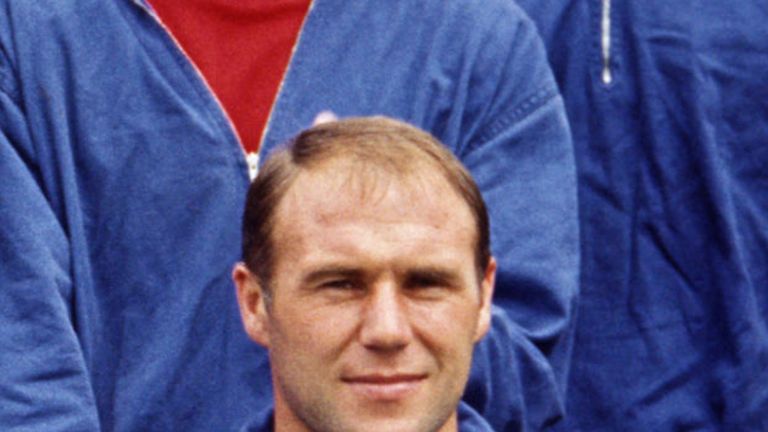 England's World Cup-winning squad members and other ex-players have paid tribute to former team-mate Ray Wilson at his funeral at Huddersfield Crematorium.
Wilson, who was left-back in Sir Alf Ramsey's team when they were crowned world champions at Wembley in 1966 and won 63 caps in total for his country, died last month aged 83. He was diagnosed with Alzheimer's disease in 2004.
He made 283 appearances for Huddersfield Town between 1952 and 1964, before a five-year spell with Everton, where he won the 1966 FA Cup after they defeated Sheffield Wednesday 3-2 at Wembley.
"He was a lovely guy, a smashing guy," said former England team-mate and goalkeeper Gordon Banks.
"He loved a joke and a laugh and that helped in the dressing room for an international match when you were feeling tight.
"He'd crack a joke or make fun out of something and that would help you to relax, which was so good.
"There are not too many people about like Ray. He really was a lovely guy and a super footballer as well."
Sir Bobby Charlton, his brother Jack, hat-trick hero Sir Geoff Hurst and Norman Hunter, all members of the England squad which beat West Germany 4-2 at Wembley, were among the mourners who paid their respects to Wilson.
"Ray probably wasn't as recognised as the other lads, Geoff, Bobby, Bally [Alan Ball] and people like that," said ex-Leeds defender Hunter.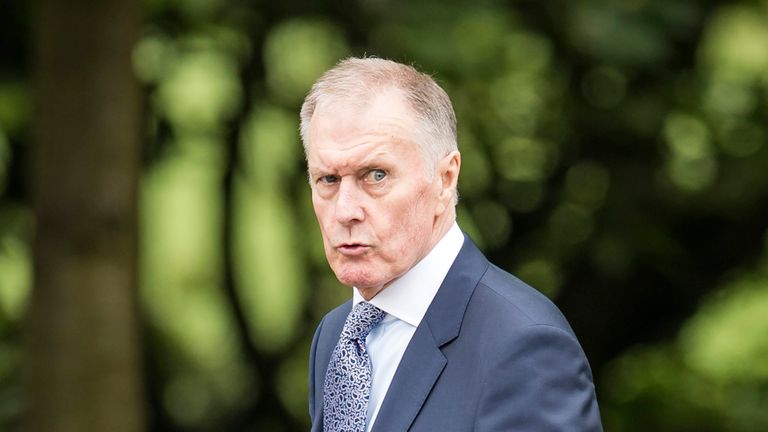 "But as a team-mate, you looked at that team sheet and you were very, very happy to have the name Ray Wilson at left-back.
"We got on better as time wears on because the [club] rivalry ceases after a while. It was a bit intense with Leeds United and everything.
"But you get a little bit older and you appreciate the individual more than the rivalry. Ray was world class and you needed that.
"We had Banks, Wilson, [Bobby] Moore, Charlton - I don't care what era you're in, you mention those names and they would have gone into any team in the world, any generation."