Dele Alli will undergo a scan on Tuesday on the thigh injury he sustained against Tunisia.
Alli appeared the pull up with a muscle problem during the first half of England's 2-1 win on Monday night but was kept on for 80 minutes by Gareth Southgate before being substituted for Ruben Loftus-Cheek.
The Tottenham midfielder will sit out England's training session in Repino on Tuesday to undergo a scan on the injury, which he hopes is not too serious.
Southgate believes he made the correct call to keep Alli on the pitch against Tunisia and says the England coaching team were keeping tabs on the 22-year-old throughout the match.
"We had to keep monitoring Dele," Southgate said.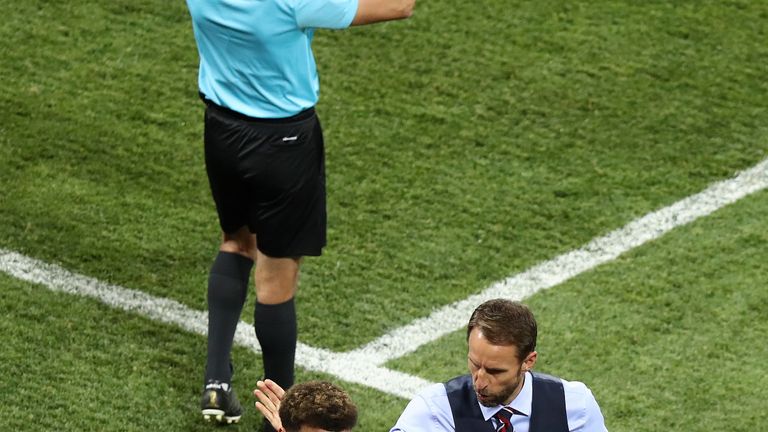 "He was feeling a little bit of an issue just before half-time, but he felt he could carry on and I thought the runs that he was making and the way he was pressing the ball was still causing a problem.
"He had a half chance with a lovely ball Jordan Henderson played to him, lofted over the top.
"But we have good options on the bench and we felt to put the freshness of Marcus (Rashford) and Ruben (Loftus-Cheek) would both bring fresh energy but also a different sort threat to the one that we'd posed."
England play their second Group G game on Sunday when they take on Panama in Nizhny Novgorod.