Harry Redknapp says Harry Kane is the best striker in the world but admits he did not foresee the England star's rise.
The striker has scored six goals at the World Cup in Russia, with a semi-final against Croatia on Wednesday and a final or third/fourth place playoff still to come, and Redknapp conceded he has been taken aback by the rise of the 24-year-old.
"I didn't think he'd be the best centre-forward in the world, which he is now," explained Redknapp, who worked with Kane at Tottenham.
"The best leader of the line in the world. I don't see anyone, an out-and-out striker, that's better than him.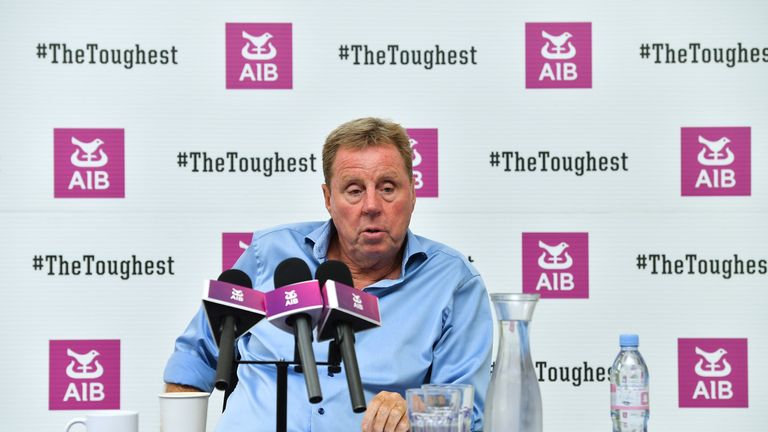 "I always thought he'd be a good player, I always thought he'd be a Premier League player. He had a great attitude. But to go on and do what he's done... I don't think when I left, he didn't get in the team.
"He's just been amazing, his confidence has grown. He's got great belief in himself, and he's a great guy. What he's achieved has been amazing. He trains right, he works hard.
"He's a model professional. You're never going to read anything about him that's going to be bad news. He gets on with his life, lives with his family, gets on with his golf. He's not going to be out and about at night. He's a proper good guy."
Redknapp says Gareth Southgate was correct to field a weakened team in the final group game against Belgium - who lost their semi-final to France on Tuesday - which resulted in England finishing as runners-up.
"I said before the game, the winners of this game will be the losers. Whoever wins the game is going to end up in the worst group.
"You can't say it publicly and both managers still probably wouldn't admit it, I don't care whether they do or not. As a manager, you'd have gone home that night, if I'm Gareth Southgate, I'd have thought 'yes, we've got beat but now look at our group, look where we go from here, look at the path forward'.
"And if I'm Martinez, I'd be thinking 'bloody hell, we've won the game but now look where we are'."
Redknapp feels there is "every chance" of football coming home.
"Every chance. I think we're going to make the final. Anything can happen then. It's going to be a toss-up.
"[Croatia] will be tough but I think we're going to get through. If it goes to extra-time, I think we'll be stronger than them. I think we'll run out of legs a little bit. They've had extra-time. We'd be a bit fresher than them. A bit of a stronger squad, we can bring subs on that would be stronger than theirs."