No homecoming parade planned for England on their return from the World Cup
By Anton Toloui, England reporter in St Petersburg
Last Updated: 13/07/18 3:10pm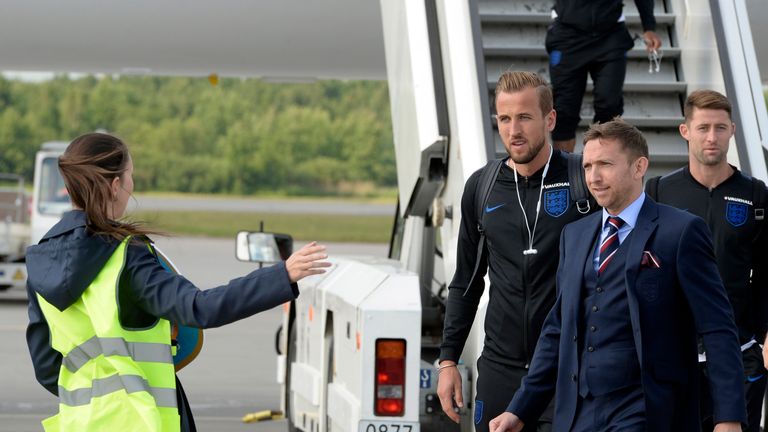 There will be no parade or homecoming party for England players when they arrive back into the UK on Sunday.
Gareth Southgate and The FA have decided to keep their return from Russia as a low-key affair, despite fans wanting to celebrate England's best World Cup performance in 28 years. The players will land into a private terminal at Birmingham Airport on Sunday afternoon, depriving supporters of getting a chance to welcome the team back home. The decision was taken after talks between FA staff and Southgate where it was decided the squad wanted to keep a low profile given they failed to win the tournament.
"Reality is it's not actually my decision but I agree with the decision," the England manager told reporters at his pre-match media conference.
"If we make the final, maybe it's different. If we'd had a parade, that would have been one part of the country & we represent the whole country" Southgate will address selected media at the airport on Sunday afternoon but the players will be driven back their families shortly after landing. The England squad has been praised for establishing a connection with supporters many claim has been missing for a generation with the players using social media to catch-up with the nation's celebratory antics. Many of the team have spoken about their pride of representing England and their love for the fan support, so deciding not to stage a homecoming bash may surprise some. It is the feeling behind closed doors, however, the team doesn't want to be seen as celebrating when they ultimately fell short of the big prize. Part of Southgate and The FA's ethos is setting up future success, as can be seen in the record of England youth sides, they don't want a semi-final appearance to be seen as the height of achievement given the high hopes they have for next few years.
I'm still heartbroken and never felt so gutted. But there's something I want to say. This past month, I've seen videos going around, photos been sent to me. That felt so good for us here in Russia, and united us more and more, just like it did in our country. pic.twitter.com/6pY10XaXZq

— Kyle Walker (@kylewalker2) July 12, 2018