Tammy Abraham urged to 'fight his way back' into England senior squad by Aidy Boothroyd
Last Updated: 05/09/18 4:40pm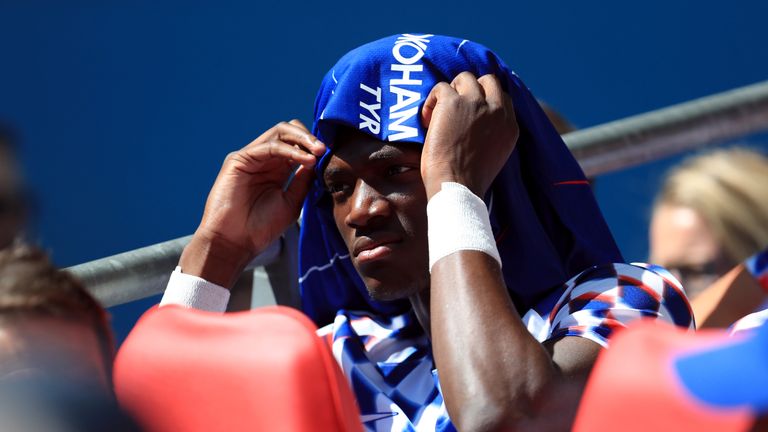 Tammy Abraham has been urged to "fight his way back" into Gareth Southgate's senior squad by England U21 boss Aidy Boothroyd.
The 20-year-old Chelsea striker spent last season on loan with Swansea and caught the attention of Southgate with four goals in his first eight Premier League games.
That led to Abraham being called up for England's friendlies against Germany and Brazil last November, but his form dipped in the second half of the season and he managed just one further Premier League goal as Swansea were relegated.
Abraham, who has been loaned to Championship side Aston Villa this season, finds himself back with Boothroyd's U21s this week as they prepare for European Championship qualifiers against the Netherlands and Latvia.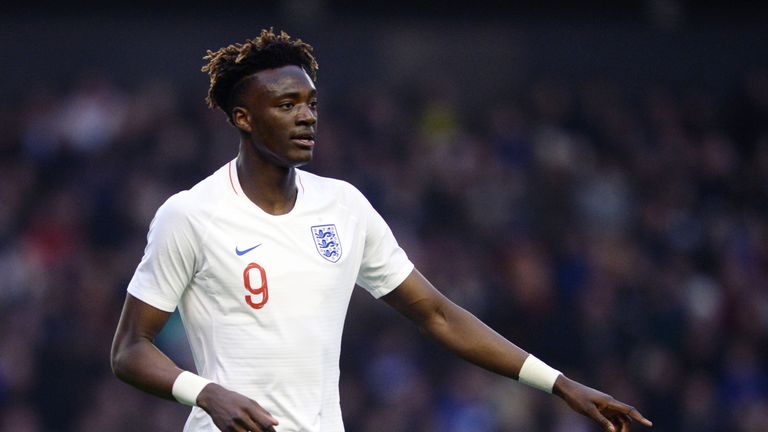 Boothroyd concedes the second half of last season may not have gone how Abraham would have liked, but feels up and downs are a natural part of any young player's progress.
"Very rarely do you get a player's development that is on a smooth upward path," Boothroyd said.
"It is up and down, a rollercoaster. With Tammy, he has had an opportunity, he's played (for the senior side), he's got his cap, but now it's about getting his head down and fighting his way back into that position.
"That's just the beginning for him, not the end of it. It is a goal reached but now it is a question of how he can get 10 caps, 20 caps, 30 and so on. Tammy has had a taste of it and now he needs to fight his way back."
Trent Alexander-Arnold and Ruben Loftus-Cheek are examples of players who have recently worked through the age groups all the way into England's squad for the World Cup.
Boothroyd, whose side host Holland at Norwich's Carrow Road on Thursday knowing a win will put them on the verge of qualifying for Euro 2019, says individual plans are in place to help ensure as many players as possible follow in their footsteps to become mainstays for England.
"We have an individual plan for all of them and see where they are every six months," Boothroyd explained.
"There is work going on behind the scenes on who is doing well, who is doing not so well and who is having adversity in their career.
"Tammy might be part of that but he's got to fight his way back. That is part of any player's tool kit. Mistakes happen and you've got to be able to live with them and move on and turn them into positives."