Gareth Southgate says England must suffer as they continue trying to evolve their game
Last Updated: 08/09/18 11:06pm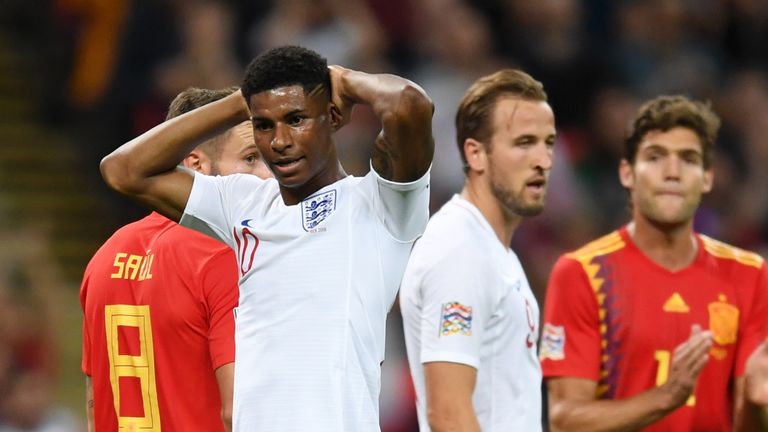 Gareth Southgate has admitted that England will suffer at times as they try to evolve into a possession-based team following their 2-1 defeat to Spain at Wembley.
After Marcus Rashford had given England an early lead at Wembley, goals from Saul Niguez (13) and Rodrigo (32) saw Southgate's side lose their Nations League opener on Saturday night with the away side enjoying 55% of the possession.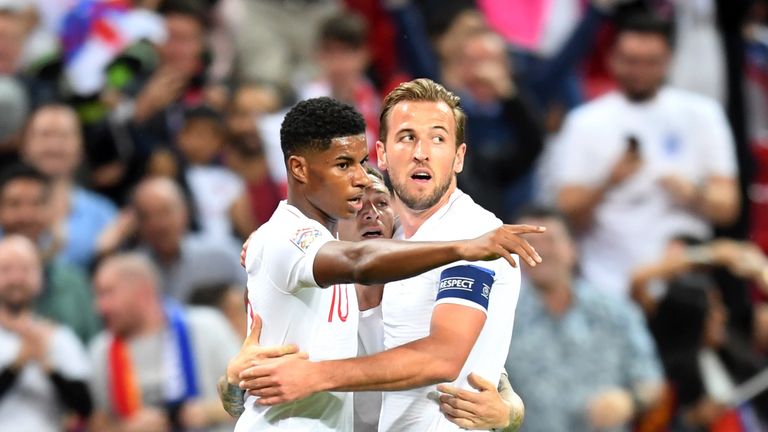 Under Southgate, England have tried to develop their game and the England boss was adamant that they will not change their philosophy and revert to the more direct style of play that failed in the past.
"We're under no illusions that Spain were the better team for large periods and are brilliant at what they do but we are in the early stages of what we're trying to do still," Southgate said.
"They pressed extremely well and it took us a while to work out where that press was coming from and find a solution to it. We did it a couple of times but at the moment we're still finding our feet in playing out from those areas.
"Now we have a choice. We can either go back to our old style and we'll never be a top team or we can keep trying to do what we do and suffer at times.
"We have got some players who can do it, others who are improving at it and for me it's the way I believe we should play.
"They have a system in Spain that has produced some of the best midfield players in the world ever. At the moment we have a different profile of player, we can't play the way that they want to play.
"With some of our back players we can move the ball out and once we're a bit a fitter and have better match fitness, we'll function a bit better higher up the pitch and we've got to keep working at what we're trying to do.
"It takes time. We've come a long way in a short space of time and today was as tough a test as you could have against a team that presses like that and are so good in possession.
"I think at the moment we have to stick with the plan, stick with what we're doing and just get better at doing it."
Southgate has largely stuck with the same players that reached the World Cup semi-final although he did take the opportunity to refresh the squad by calling up Liverpool's Joe Gomez and Manchester United's Luke Shaw, who went off injured early in the second half.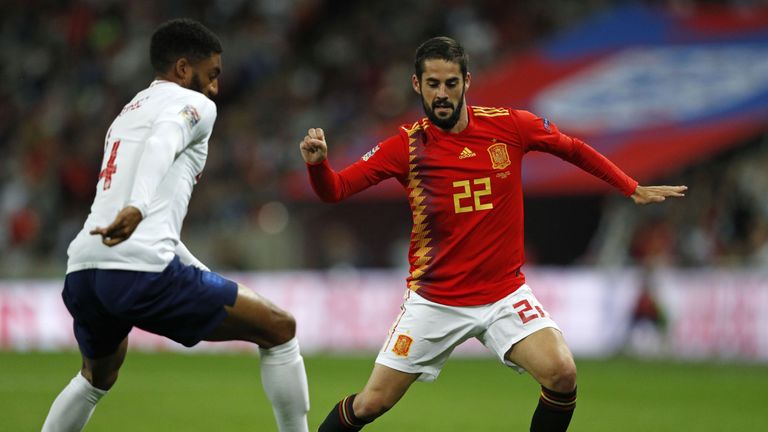 As well as Gomez and Shaw, Rashford started up front alongside Harry Kane in Raheem Sterling's absence and he was England's goalscorer with a clinical close-range finish.
When asked how the new starters acquitted themselves, Southgate said: "Excellent. Thankfully it looks like Luke is up and talking but he'll need to be assessed. It was a great ball for the goal.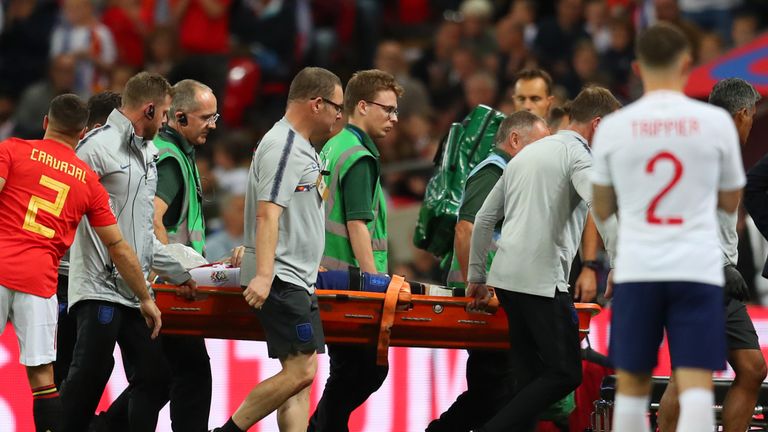 "Marcus has had a really big impact on the game, he scored, forced a great save from the header, got through for another chance so for a young striker he had a big impact on the game.
"I thought Gomez's defending was exceptional. So there's a lot of good individual positives for us and for me as a collective they gave everything to get back into the game and I have to commend them for that."