Manchester United's Marcus Rashford 'feeling weight of pressure', say Sunday Supplement
Last Updated: 14/10/18 1:22pm
Marcus Rashford's lack of opportunities as a striker has left the Manchester United and England youngster feeling the "weight of pressure", according to the Sunday Supplement panel.
Rashford missed two clear-cut chances for England in their 0-0 draw against Croatia in Rijeka on Friday night, in his sixth start of the season for club and country.
Neil Custis, Manchester United correspondent for The Sun, said the 20-year-old had been left playing catch-up after finding chances to play as an out-and-out forward for England or United at a premium.
"We talk about Rashford's form as if he's a Jadon Sancho, and just breaking through into football. He's played over 100 games for Manchester United, and more than 70 of them have been starts, so this is quite a seasoned professional in that sense, although there is development to come," he said.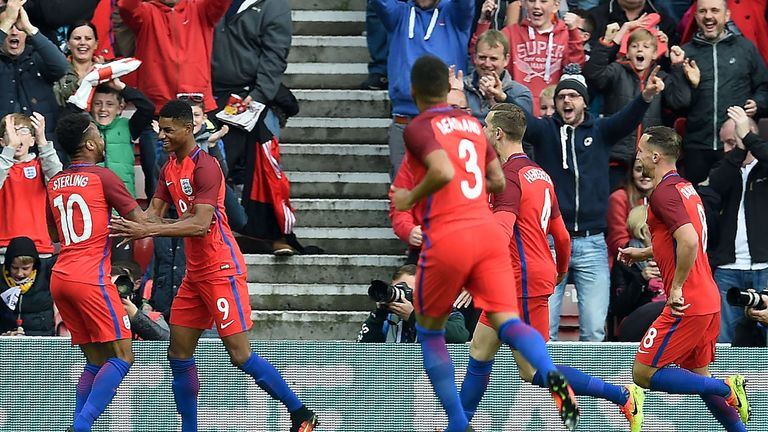 "I feel sorry for him in a way, he did brilliantly to get into the positions to have the opportunities [against Croatia] but then he's over-thinking it, and trying to get it on target. It's not instinctive to him anymore.
"I think he's feeling the weight of pressure that if he misses a chance, everyone is going to judge his whole career and future on that chance, because he doesn't get enough. At Manchester United, he isn't played as the central striker anymore. So he's almost not used to being in that position anymore.
"He's played wide left at United, it goes more to [Romelu] Lukaku, the opportunities don't come along and they're not playing that well.
"I'd love to see him through the middle against Spain, with Sancho to his left. See how he gets on, because he is top quality, but he's going through a tough time and when he misses chances they will get highlighted as they are now."
Shaun Custis, head of sport at The Sun, added a lack of alternatives had not helped to relieve pressure on Rashford's young shoulders - especially in light of the sudden international retirement of Jamie Vardy after the World Cup.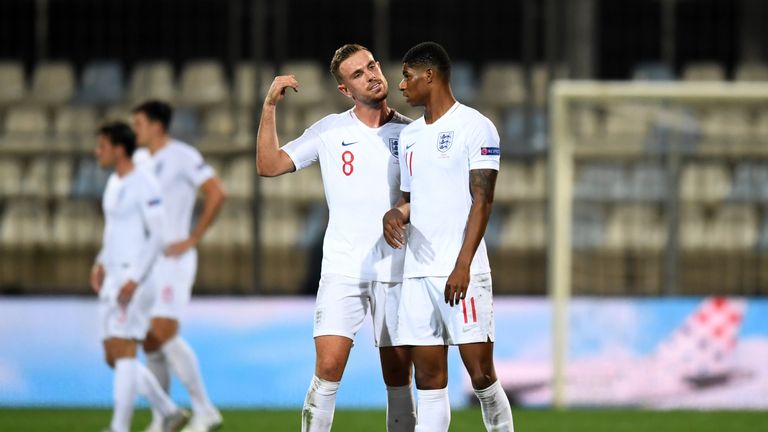 And with Danny Welbeck missing from Gareth Southgate's latest squad, there is no other recognised striker available to the England boss.
"Jamie Vardy didn't have to pack it in, it was absolutely bizarre," he said. "He played for England for three years, and suddenly gave up.
"This is a lad who wasn't playing professional football until he was 23 or 24, and now he doesn't want to play for England when I think he would play get quite a lot of chances to play.
"He seemed to embrace playing for England, he seemed to enjoy it, he's still got a lot of pace, he offered a genuine alternative and now he's gone without anyone really questioning it.
"Because we got to a World Cup semi-final, expectations have gone up. We want young players to come in, we don't want to wait three or four years, we want them to hit the ground running and be doing it like an Owen did, or like a Rooney did.
"They were exceptional players, but you've got Kylian Mbappe in France who's a World Cup winner - so the pressure [on players] is understandable, even if it is a little unfair."