England's Nations League plans disrupted by Champions League
Gareth Southgate faces challenging preparation for Nations League
By Adam Bate
Last Updated: 10/05/19 8:27am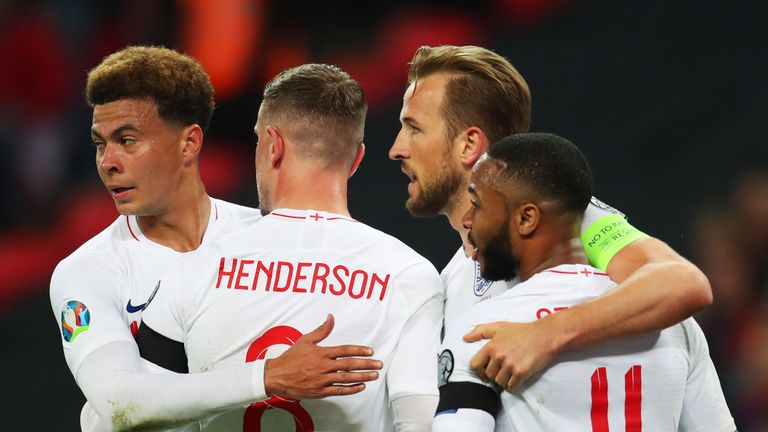 Liverpool and Tottenham both produced incredible comebacks to reach the Champions League final but that could have significant ramifications for England's Nations League hopes next month.
The Champions League final takes place on June 1 in Madrid but England contest the semi-final of the Nations League against Netherlands on June 6 in Guimaraes, Portugal.
Fortunately, there is only around 250 miles between the two cities but it is not necessarily the ideal build-up for Gareth Southgate, given that so many of his England regulars will be involved.
The Liverpool trio of Trent Alexander-Arnold, Joe Gomez and Jordan Henderson all played in the stunning 4-0 win over Barcelona on Tuesday.
Kieran Trippier, Danny Rose and Dele Alli then played for Tottenham in their 3-2 come-from-behind win over Ajax on Wednesday, while Eric Dier was an unused substitute.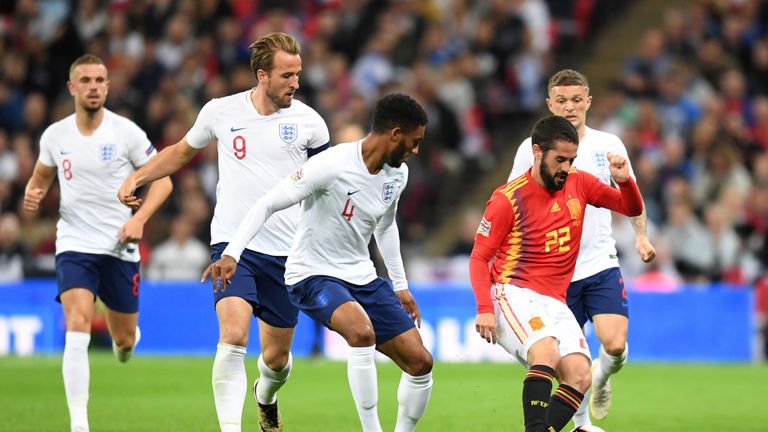 Harry Kane will be hoping to be fit in time to feature for Spurs in the Champions League final - but could it be too much of a strain to ask him to captain his country as well?
There is also Harry Winks to consider, another who is currently out injured but hoping to be fit to play again before the season is through.
All nine of these players saw action in either the group stages of the Nations League, where England saw off Spain and Croatia to qualify for the finals, or the more recent European Championships qualifiers.
There could be further disruption for Southgate due to the all-English Europa League final.
While Arsenal do not have any players currently in contention for the England squad, Chelsea duo Ruben Loftus-Cheek and Ross Barkley could be included.
The Europa League final takes place in Baku, the capital of Azerbaijan, on May 29.
Premier League impact
It's not just the Nations League managers who will be impacted by the all-English finals.

The UEFA Super Cup, which pits the winners of the Champions League against the winners of the Europa League, takes place on Wednesday, August 14 in Istanbul.

That's a few days after the start of the 2019/20 Premier League season on August 10.
Southgate's prescient words
As long ago as March, Southgate was wary of this scenario developing.
"We'll have to have some preparation here, in terms of the pre-camps, and it could be a mess," he explained.
"Let's say if two of our teams made it to the Champions League final, then we wouldn't see them, at best, until the Monday before we play on the Thursday.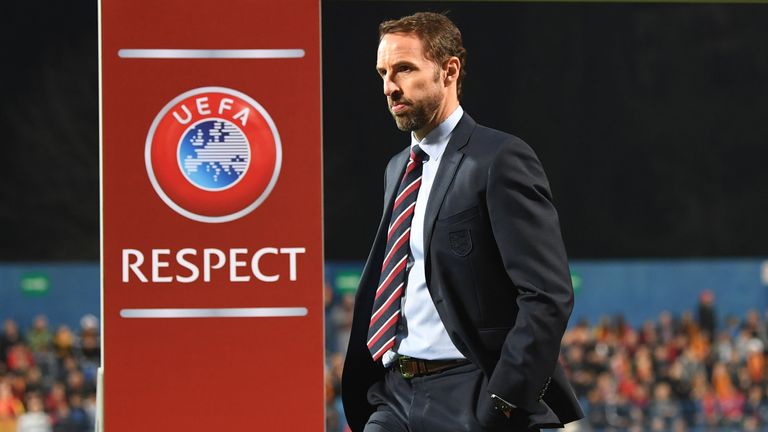 With the emotion of that game, can those players even realistically play on the Thursday night for us?
Gareth Southgate
"We've been in a semi-final, qualified six months ago and what a great opportunity to win something, and then you don't actually get the team together.
"And with the emotion of that game, can those players even realistically play on the Thursday night for us?
"They would all need a period where they would need to psychologically switch off, and we'd have to look at Champions League final players when we got to it."
How are opponents affected?
The good news for Southgate is that he is not the only national team boss affected by the situation.
Netherlands coach Ronald Koeman is facing the same issue with Liverpool duo Virgil van Dijk and Georginio Wijnaldum, but his predicament would have been far worse had Ajax won.
Watch on Sky
Every game from the Nations League finals will be live on Sky Sports.
Matthijs de Ligt, Daley Blind, Frenkie de Jong and Donny van de Beek have all featured during the revival under Koeman but will now be well rested for the Nations League.
If England are able to win their semi-final, they will face the winner of the other match between hosts Portugal and Switzerland, with that game being played in Porto on June 9.