England captain Steven Gerrard has insisted there is no issue from his part about playing alongside Frank Lampard.
The Gerrard-Lampard midfield partnership has been the subject of substantial debate at every major tournament since their first together at Euro 2004.
Having played together in a number of faltering World Cup squads, it has been widely considered that they struggle to complement each other due to similarity, and both Fabio Capello and current manager Roy Hodgson have tried different combinations in midfield.
But ahead of England's final home friendly against Peru on Friday, Liverpool star Gerrard was defiant.
"Gerrard and Lampard, is no-one bored of that one yet?" he said in a press conference alongside Hodgson on Thursday.
"I agree with Roy and I have said it many times on record that good players can play together and good players need to be able to adapt and take on a manager's tactics.
"We don't want a team of individuals who want do it alone.  The only way we are going to be successful as a team is if the combinations as a team work and we take on the manager's tactics."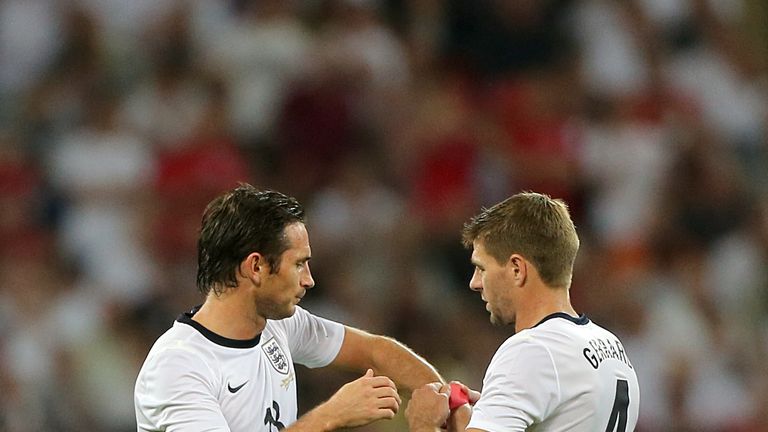 Boss Hodgson hailed the efforts of his 30-man provisional squad during their preparations for Brazil so far, which have included training camps in Portugal and St George's Park, and Gerrard echoed the sentiments of his manager.
"Everyone is pushing for places. The young lads, certainly, have done fantastically well and we have two great players fighting for each position," he said.
"I don't want to say we're relaxed. We're focused and prepared for whatever comes at us.
"This is England. It's a group of players selected thoroughout the Premier League and we are going to play the Roy Hodgson way and the England way, and hopefully that's a successful way."