Wayne Rooney: England 1 Norway 0 - How did the captain perform for Roy Hodgson's team at Wembley?
Captain fantastic or room for improvement? What did you think of England's new skipper?
Last Updated: 03/09/14 10:56pm
Wayne Rooney's first game as permanent England captain is unlikely to live long in the memory for any other reason but the skipper did score the penalty to earn a 1-0 victory over Norway.
A half-full Wembley was not exactly treated to a classic but what about Rooney's performance? We used statistics to track the striker's game in Wednesday night's friendly, including his match-winning spot-kick.
5TH MINUTE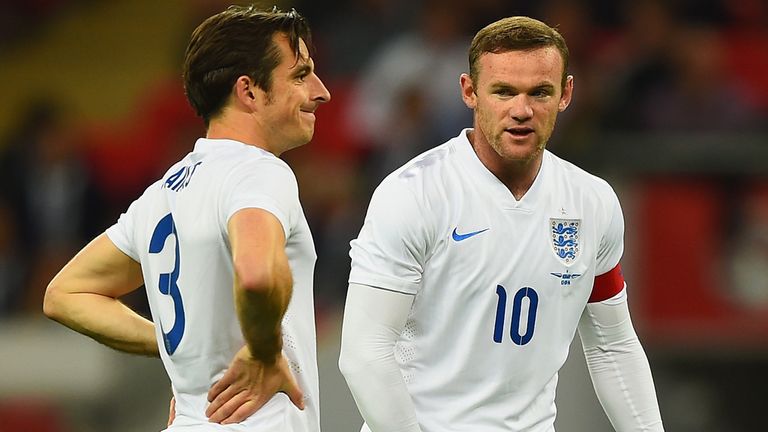 Having started like he means business, sprinting after a Jack Wilshere long ball but drifting offside, Rooney decides not to pull rank at a free-kick from around 25 yards from goal. He instead lets Leighton Baines take the set-piece and the left-back sends the ball over the crossbar.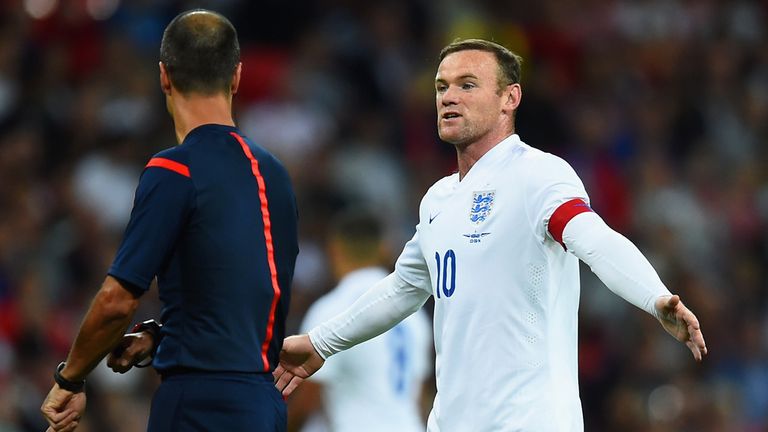 12TH MINUTE
Rooney catches Norway centre-back Havard Nordtveit in the face with a stray arm when challenging for an aerial ball and is involved in a long chat with the referee. Rooney has only had five touches of the ball, with goalkeeper Joe Hart (two) the only England player to have seen less of the ball.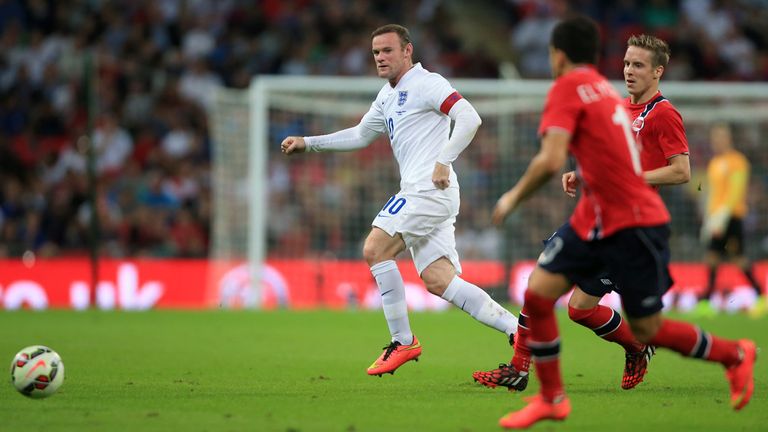 19TH MINUTE
Shortly after attempting to set the tone by positively chasing down Norway right-back Omar Elabdellaoui, Rooney receives the ball in the penalty area with his back to goal. Unfortunately his control lets him down and he then misplaces an attempted pass to Jordan Henderson. Rooney's passing success rate stands at 70 per cent.
30TH MINUTE
After half-an-hour played, Rooney has had 15 touches of the ball, attempted 10 passes at a success rate of 70%. All of these statistics are less than any other England outfield player. Rooney has also not attempted any shots.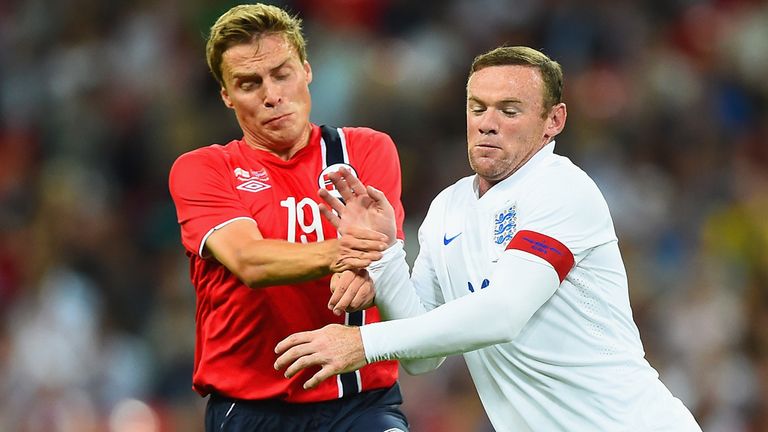 HALF-TIME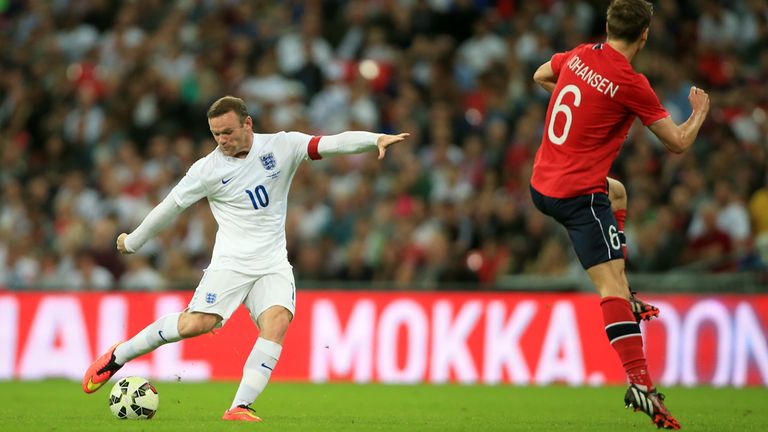 Just a few minutes after an inaccurate crossfield pass, Rooney's half comes to an end with England drawing 0-0 with Norway. Rooney's passing has improved to a 75% success rate but it is still less than any of his outfield team-mates, as is his total of touches (24). He has attempted one shot but it does not hit the target. He has also contributed 100% of the game's two offsides.
52ND MINUTE
Having not had a touch to change his statistics since the start of the second half, Rooney shows a burst of speed as he chases after a through ball. But Norway goalkeeper Orjan Haskjold comes out of his area to clear.
68TH MINUTE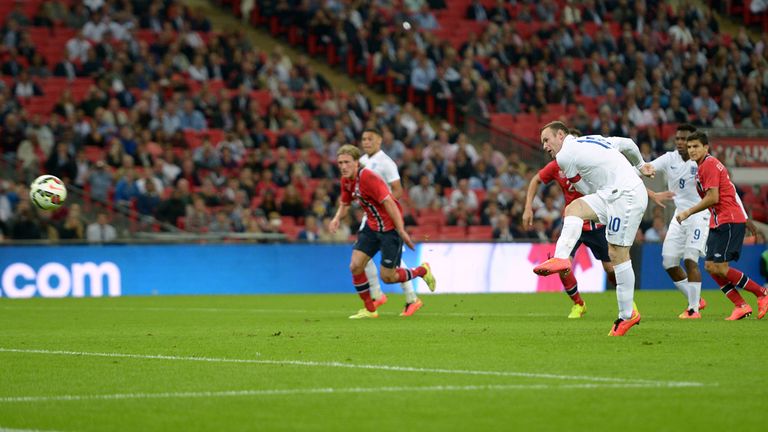 Following a foul on Raheem Sterling, England are awarded a penalty and Rooney converts the spot-kick with power. He places the penalty forcefully to the right-hand side of Haskjold. England's skipper punches the air in celebrating a goal which makes him his country's fourth top goalscorer, moving ahead of Michael Owen, with 41.
69TH MINUTE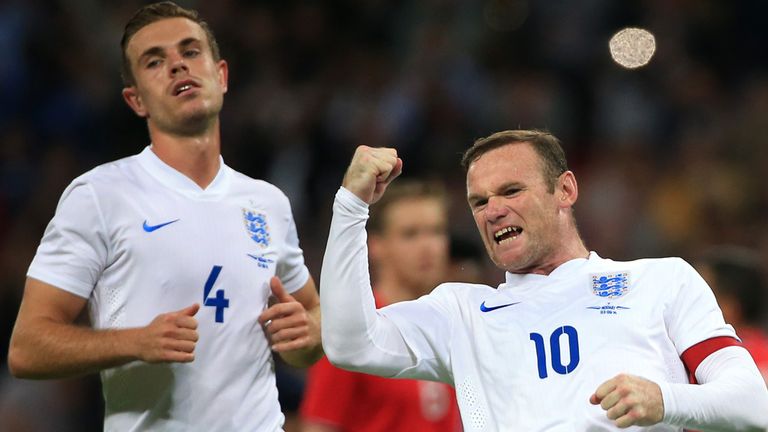 Sixty seconds after scoring the penalty, Rooney's game is over as he is substituted, presumably to be rested. Rooney's contribution included 29 touches, only five in his time on the field in the second half, and two shots, one of which – the penalty goal – was on target. The forward played 20 passes at a success rate of 75%.
FORMER ENGLAND CAPTAIN TERRY BUTCHER'S VERDICT...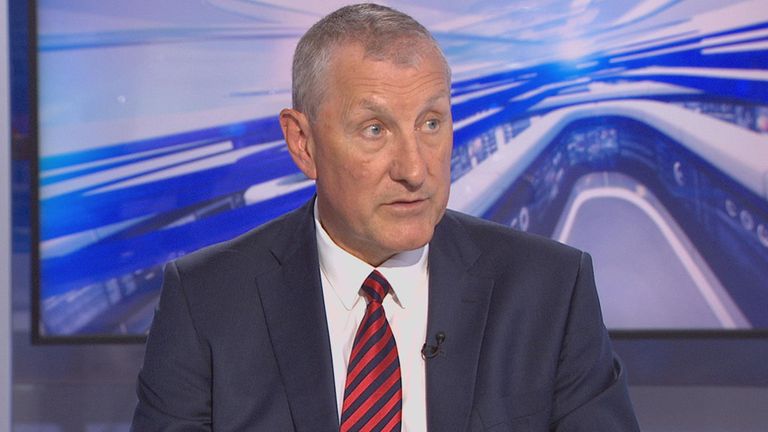 "I do not know [where Rooney is going to fit in]. I look upon this as a big problem for the manager, because Sterling had the sort of game you wanted Rooney to have. He [Sterling] was supplying through balls for Daniel Sturridge; he was supplying lots of good ammunition from the left-hand side. When he [Sterling] does drift around in that central midfield area in behind the striker, where Rooney does play, he is much more effective than Rooney. The only thing Rooney did in the game, for me, was score the penalty. He is a match-winner in that respect. But it was through Sterling and his pace that he got the penalty."