Gordon Strachan has blamed Scotland's genetic make-up for his side's failure to qualify for the 2018 World Cup in Russia.
Scotland narrowly missed out on a World Cup play-off spot after a 2-2 draw in Slovenia on Sunday night consigned Strachan's side to third place in Group F behind England and Slovakia.
Leigh Griffiths' superb finish had given Scotland a first-half lead in Ljubljana but two set-piece goals from Roman Bezjak quickly turned the game on its head.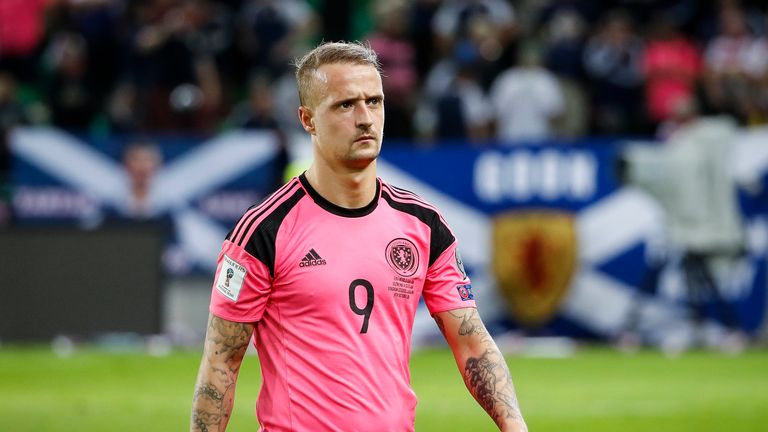 Robert Snodgrass handed the visitors late hope with a well-taken goal minutes before the final whistle but Scotland were ultimately unable to salvage the victory needed to secure second place in the group.
Strachan refused to discuss his future after their fate was sealed on Sunday and blamed the loss on the lack of height in his side.
"Genetically we are behind," Strachan said. "In the last campaign, we were the second smallest, apart from Spain.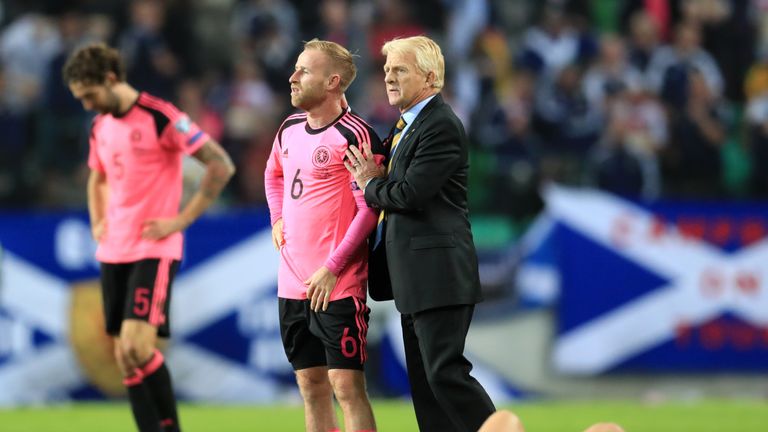 "We had to pick a team to combat the height and strength at set-plays. Genetically we have to work at things, maybe we get big women and men together and see what we can do.
"But it is a problem for us because we have to fight harder for every ball and jump higher than anyone else.
"Nobody can tell me their technique, apart from one player, is better than any of ours. But physically we have a problem. We seem to be able to battle it and get through just with sheer determination and skill and work-rate. And that takes a lot out of you."
Goal difference was all that separated Scotland from second place in Group F after a six-game unbeaten run at the back end of the campaign.
Strachan says he is proud of his players despite the disappointment of another failed qualification campaign.
"Over the 90 minutes and the last year, it's been an honour to work with these guys," he said. "At this moment it's obviously disappointment, but my disappointment is nothing compared to the players'.
"When you see them at the end of the game, I don't think I have seen a group of players that exhausted and disappointed.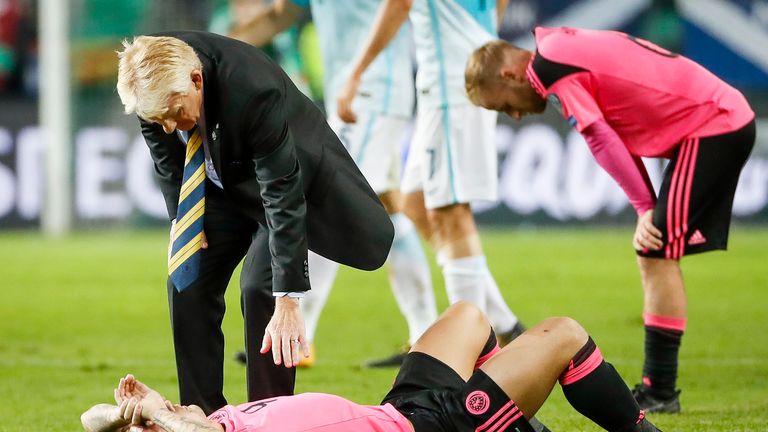 "As I said to them, you can go away and be really proud of yourselves because you pushed yourselves to places some maybe didn't think they could go, because we were against a physically stronger side, a side that has never conceded a goal here.
"Against a physical side, we knew set-plays would be a problem and they scored from two set-plays. We can't change genetics and just can't play the biggest people in Scotland.
"Technically we are fine, but our lads have got to work harder on the ball than bigger lads who are 6ft 2in or 6ft 3in."