Alex McLeish says he has always tried to incorporate Sir Alex Ferguson's style of play
Last Updated: 23/03/18 7:15pm
New Scotland manager Alex McLeish will not stray far from the Sir Alex Ferguson textbook when he tries to implement his favoured playing style.
The former Aberdeen defender played under Ferguson for club and country, and his mentor's principles have stuck with him throughout his managerial career.
McLeish has managed Motherwell, Rangers and Birmingham - and will begin his second stint in charge of Scotland with a friendly against Costa Rica tonight.
Asked about his likely tactics, McLeish said: "I don't think it's rocket science, when you talk about styles.
"I worked with a man for eight years and it was about being dynamic, having a high tempo, passing the ball. And I've tried to have that style in all of my teams.
"Sometimes you don't get it, sometimes you don't have the players at your disposal. But, by and large, that's the way I would like to see my teams playing."
McLeish has nine uncapped players in his squad and is realistic about the chances of hitting the ground running, but he has told his side not to underestimate the importance of putting some victories together.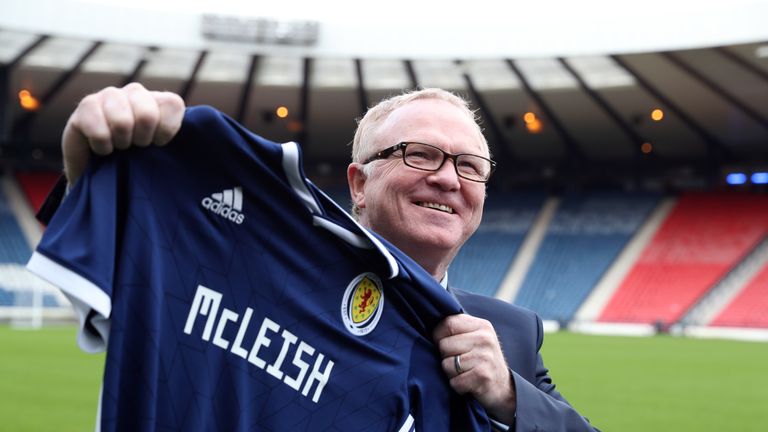 "Performance level will be great but I want to win the game," he said.
"Winning breeds confidence. We are looking for a consistent way to win.
"I'd like to see these guys take the bull by the horns and take their opportunity over these two games.
"We have had good performances over the past season or so, and an undefeated run. But we have to find a way to be consistent winners. It's the only thing that will get us to the finals."