Alex McLeish insists Leigh Griffiths' withdrawal from Scotland squad has not let him down
By Sky Sports News
Last Updated: 09/10/18 3:54pm
Alex McLeish insists he does not feel let down by Leigh Griffiths, despite the striker's decision to withdraw from the Scotland squad to focus on his fitness.
The 28-year-old was originally named in the team for the matches against Israel and Portugal this week, but opted to remain with Celtic.
When asked whether he thought Griffiths had let him down, McLeish responded: "No, no I don't.
"Leigh doesn't feel he is fit enough and wants to concentrate on his fitness - and you have to respect Leigh's decision.
"I had a good chat with him on Saturday and I think he has cleared that up with his statement."
Griffiths was left out of Scotland's starting line-up for their most recent match against Albania, leading to suggestions he had withdrawn from this month's squad due to his unhappiness at that decision.
However, while he acknowledged that Griffiths was less than pleased with the call to leave him on the bench against Albania, McLeish is sure that has had no bearing on his withdrawal this time around.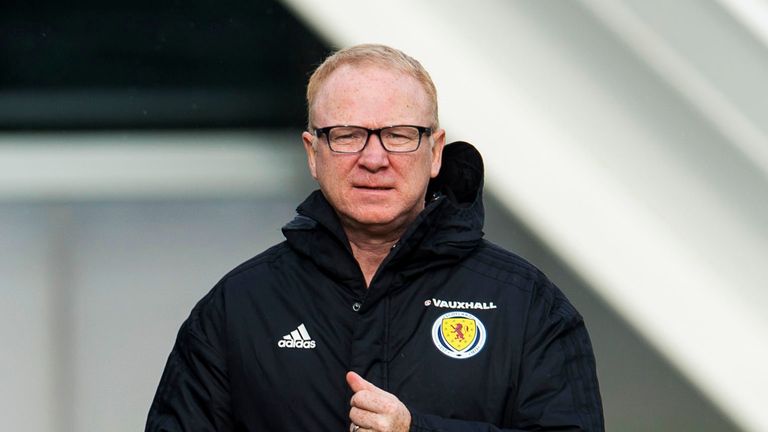 "I'm not going to throw him under a bus as such," McLeish said. "He came to the games last time round and there was no animosity whatsoever.
"I can see in a player's body language when they don't like not playing. I could see that not only with Leigh Griffiths, I could see it with a number of players. It's natural.
"I think it's big of him to say that he needs to get fitter to play at these levels."