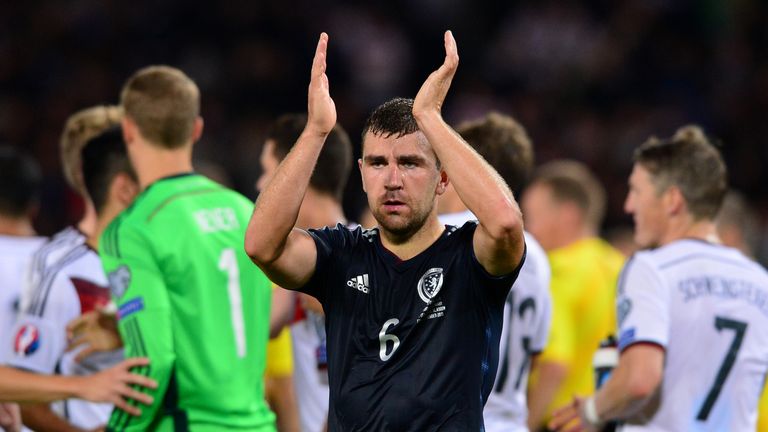 James McArthur has announced his retirement from international duty with Scotland.
The Crystal Palace midfielder made 32 appearances for Scotland scoring four goals.
The 31-year-old made his Scotland debut against the Faroe Islands in November 2010 and appeared in a Scotland jersey for the final in the 2-2 draw against Slovenia in October 2017.
Writing on Twitter, McArthur cited physical issues as the reason for his retirement.
"It is with much regret that I feel the time has arrived for me to retire from international football," he said. "I have been part of the Scotland setup for the last 10 years and I am extremely proud to have been selected to represent my country on 32 occasions.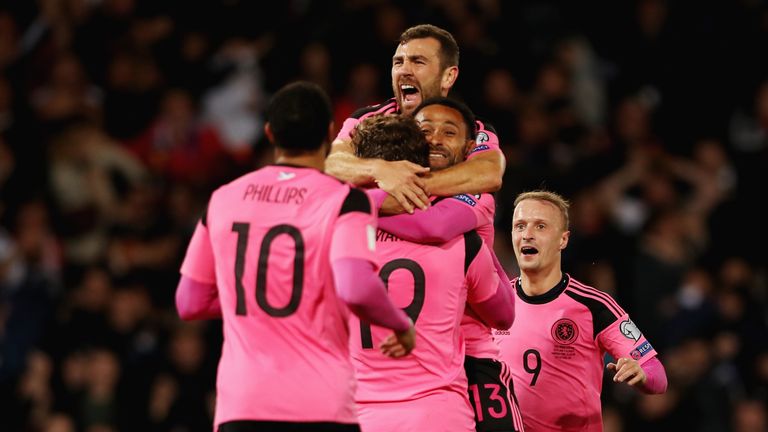 "I have found it increasingly difficult over the last year to manage a number of physical issues. I have debated long and hard about this decision and I feel the only way for me to be able to maintain my fitness in order to continue to play at the top level is to retire from international football.
"I would like to thank all the coaches, staff and fellow players with whom I have shared my Scotland career. It has been an honour. I wish Alex McLeish and his team every success in the future."
Scotland assistant coach James McFadden said the Palace midfielder would certainly be missed.
"It's not a surprise," McFadden told Sky Sports News. "James is just being honest saying he can't play in the Premier League and juggle international football, and fair play to him.
"We wanted to get him involved, but there's nothing we could do. He's going to be missed, but he didn't feel right and I wish him well.
"It's a brave decision - he will be missed because of his experience and ability, he has popped up with some important goals for Scotland over the years."