Scottish Premiership: Independence vote could impact on player movement
An employment lawyer has warned that a yes vote for Scottish independence could have an impact on Scottish football.
Last Updated: 18/02/14 8:18pm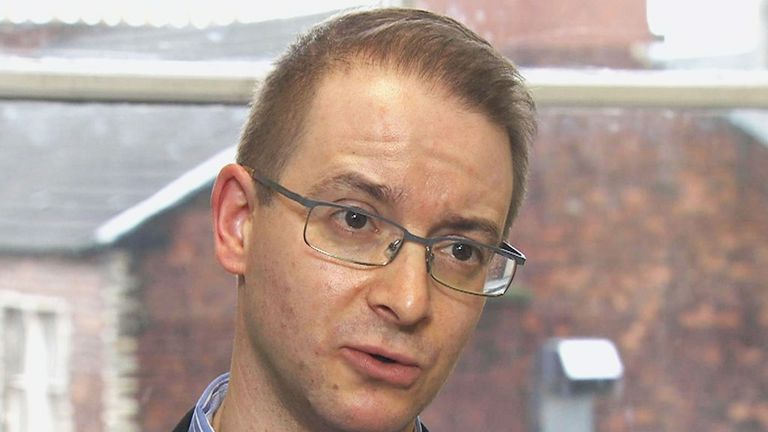 Giles Woolfson has said Scottish footballers could find it difficult to move to English clubs in the future, if Scotland votes for independence this autumn.
Woolfson, a director at McGrade & Co in Glasgow, told Sky Sports News: "If Scotland is not a member of the EU and not a member of the common travel area, then it seems to me there could well be an issue there in terms of freedom of movement.
"Players from Scotland would need to apply for work permits to go and play for a club in England, in the same way that a player from South America, for example, would currently need to apply for a work permit to come and play in England.
"These restrictions are fairly stringent so we may well go from a point of having complete freedom of movement between Scotland and England to having work permit restrictions in place."
Woolfson is also of the belief that the Bosman ruling would not come to the players' salvation necessarily, if Scotland were to no longer be a member of the EU.
"If Scotland becomes independent, then the existing contracts would run their course so there would not be an immediate impact," he said. "The issue arises on the expiry of the contract or when the player is looking to leave Scotland.
"The Bosman ruling applies to members of the European union and it is not clear at this moment whether an independent Scotland would be a member of the European Union. So it is not at all clear that Bosman woud apply to Scotland."
Sportscotland, the national agency for sport, have insisted that their support of Scottish athletes will not be compromised - whatever the outcome of the vote.
A spokesperson said: "Whatever the people of Scotland decide in September's independence referendum, sportscotland will ensure that our high performance athletes continue to receive the best possible training, coaching, and support services that are right for the individual, their circumstances, and their sport.
"Sport is already devolved to the Scottish Parliament, so independence would not affect school or club sport, while many sports, including football and rugby, already operate independently from their UK counterparts.
"Scotland boasts excellent coaching and expertise at the sportscotland institute of sport, which has contributed to distinguished results on the international stage."