Wales' Euro 2016 security arrangements are 'perfect', says mayoress of Dinard
By Geraint Hughes, Sky Sports News HQ
Last Updated: 08/06/16 4:31pm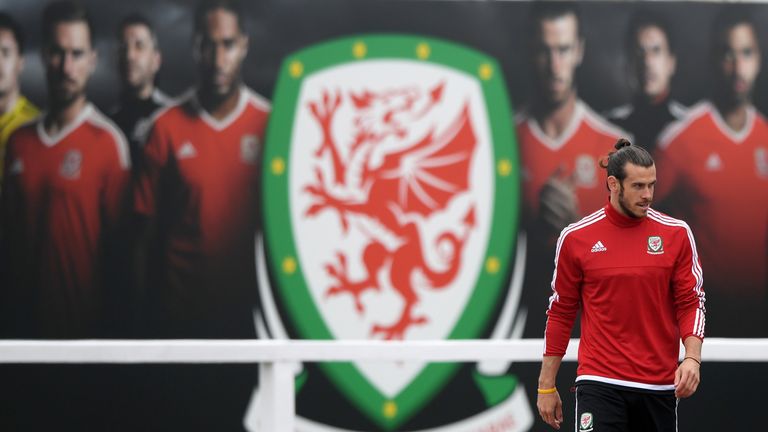 Security arrangements in the Brittany town where Wales are based for Euro 2016 are "perfect", according to the mayoress of Dinard.
Martine Craveia says she is happy with the plans for security in the town where Chris Coleman and his players are preparing for their Group B opener against Slovakia on Saturday.
There was an increased security presence at Wales' training session earlier on Tuesday as more than 600 schoolchildren watched on, most of their attention lavished on Real Madrid forward Gareth Bale.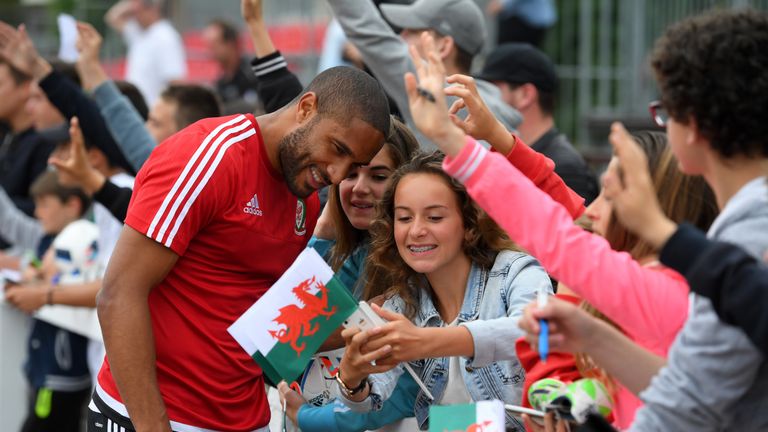 While the French police kept a discreet watch at a distance, private security guards were stationed all around the training pitch with some regularly checking in a wooded area on the side of the pitch, while others were just making their presence visible.
Mayoress Craveia told Sky Sports News HQ: "I am very happy indeed, we have done a lot of work to get it right and we hope and believe it is perfect."
"It is important we do it with a smile, we have to check and be careful, but we have spoken about being friendly. It is what we are used to here [in Dinard], we are a place for tourism and visitors and it is important that security is done the right way."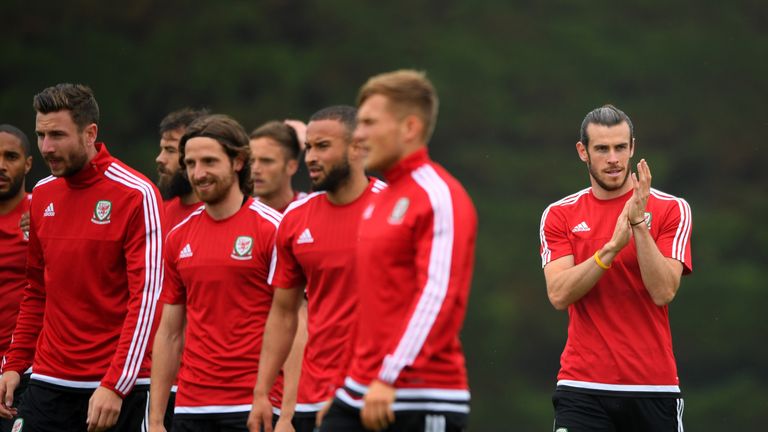 Wales players including Ben Davies, Hal Robson-Kanu and Andy King have all expressed their happiness with security arrangements for them at their hotel and the training ground.
Robson-Kanu said: "It's what we expected and were told would be in place. It's there and we know they are there, but they are discreet and keep their distance. So far it is all good."