Ben Woodburn scored a stunning goal on his debut to give Wales a vital 1-0 win over Austria in their Group D World Cup Qualifier on Saturday evening.
The 17-year-old found the net less than five minutes after coming off the bench at the Cardiff City Stadium, sparking wild celebrations and telling Sky Sports: "It's a great feeling, I couldn't ask for much more from the fans."
His instant impact is fantastic news for Wales, but for England it's a reminder of what might have been. Here, we look at how he ended up snubbing the country of his birth.
English roots
Woodburn was born in Nottingham and grew up in Tattenhall, a village outside Chester. He joined Liverpool more than a decade ago, with his family arranging to ferry him to and from the club's training ground instead of moving him into digs near Liverpool's Kirkby academy.
The talented youngster was born to English parents and continued his development alongside English youngsters in Liverpool's youth ranks, but his Tattenhall home was just a few miles from the border with Wales. The Welsh FA soon became aware that he was eligible to play for them through his mother's father.
Early steps with Wales
Woodburn was brought into the Welsh youth set-up at the age of just 13 having already been identified as a rising star in Liverpool's academy. He was quickly drafted into Wales' U15 squad and played his first two games for them against Poland in March 2014.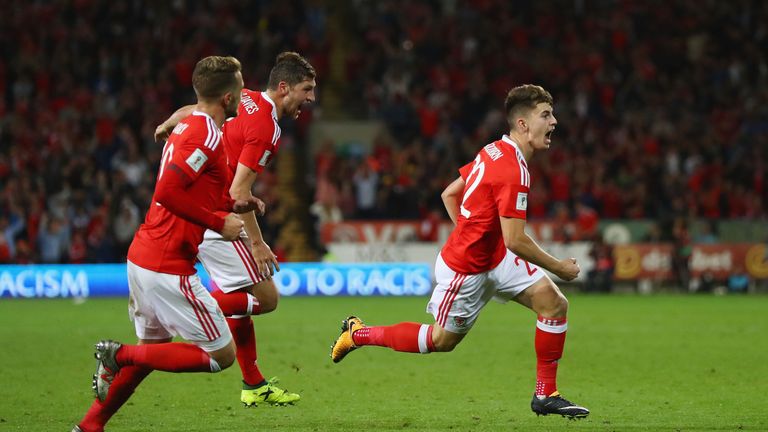 England invitation
It wasn't long before the English FA became interested in Woodburn, and in August 2014 he was called up for an U16s game against Belgium. At the time, England's U16s were coached by Steve Cooper, who knew all about Woodburn having previously worked as Liverpool's academy chief.
Woodburn, however, was already heavily involved in the Welsh youth set-up and decided to turn down the invitation, playing instead for Wales' U16s against France. A few months later, he was part of the Welsh U16 side that won the Victory Shield, playing the full 90 minutes in a 1-0 win over England along the way.
Tug of war?
Woodburn continued to impress for Wales' youth teams, stepping up to the U17s and then the U19s in 2016. In mid-November, he gave his clearest indication yet that he intended to stick with Wales. "Gareth Bale and Aaron Ramsey are world class and I want to replicate what they do," he said. "It's an aim for everyone, keep going and keep trying your best at the age you're at."
But the debate over his senior international future was reignited just a few weeks later when he netted in an EFL Cup clash with Leeds United to become Liverpool's youngest goal scorer at the age of 17 years and 45 days. Knowing that FIFA rules allow players to switch countries at youth level, England boss Gareth Southgate admitted his admiration for the player.
"Ben's a player we've known for a long time," he said. "He got into Wales' system very young so this is a challenge for us now in terms of the dual-nationality boys we have. If players feel an attachment to them and their system, it becomes difficult and we're always assessing that."
Chris Coleman, however, played down the prospect of a tug of war between the two countries. "He's said he's committed to Wales and I'm happy to take his word for it," he said. "He's been brought up in the Welsh system and done very well for the various sides he has played for so we have full faith in him."
Woodburn makes his choice
Coleman has been proven right. The Wales boss was accused of trying to tie Woodburn down early when he handed the youngster his first senior call-up for their World Cup Qualifier against the Republic of Ireland back in March, but there's no doubting that he justified his selection against Austria.
And according to Welsh legend Ian Rush, Woodburn's international future was never in doubt. "I know England were after him for a couple of years but he is so passionate about being Welsh," he said.
"Chris Coleman gave him a chance and he came up trumps. I've been working with Ben since he was 14 years old and he has an amazing attitude, he keeps his feet on the ground. Playing with the likes of Aaron Ramsey and Gareth Bale I think he is now realising what the world is all about."
As Wales celebrate a young prospect who is already earning comparisons to Gareth Bale and Ryan Giggs, England are left to rue the one that got away.