Northern Ireland manager Michael O'Neill hails Paul Smyth after winning goal
Last Updated: 24/03/18 6:05pm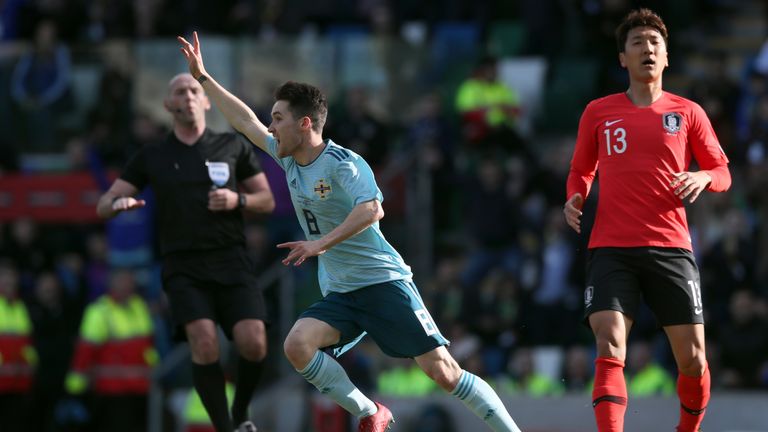 Michael O'Neill hailed Northern Ireland's Paul Smyth after the 20-year-old came off the bench to grab the winner against South Korea on his debut.
Less than 48 hours after playing 90 minutes for the U21s against Spain, QPR winger Smyth was handed his first opportunity with the seniors with eight minutes remaining in a game that was level at Windsor Park.
And on the first occasion he received the ball in the opponents' half, Smyth took one touch and fired home to make it 2-1 and become the first Northern Irishman to score on his international debut since 2001.
Asked what he said to Smyth beforehand, O'Neill said: "I just asked him had he got 10 minutes running in him because he played 90 minutes the other night.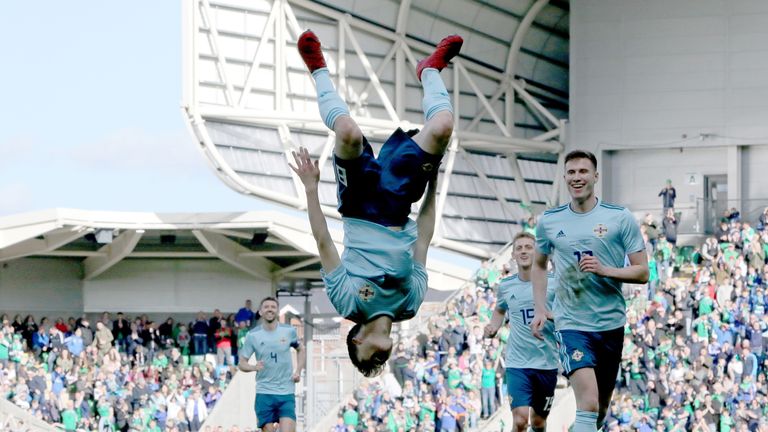 "I told him to go and enjoy it. He loved it, you could just see. His enthusiasm for the game is infectious, the boys love him, he knows all the players because he spent 40-odd days with them in France [at Euro 2016].
"It was great for him, he's a player with a big future, but he has to work hard, he knows that himself. He's still very small, he's still very light but he's a huge heart for the game and we're delighted with him.
"We were laughing about [his weight] actually in the treatment room. I think he's about nine-and-a-half stone. I was laughing because it was the same weight I was when I went to Newcastle at 18. He's very slight."
Smyth was not informed of his senior call-up until after he had played for the U21s in their 5-3 loss to the Spaniards.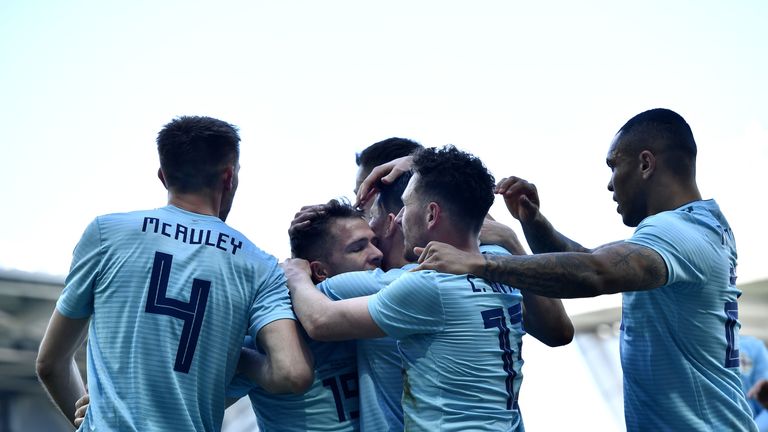 However, he has previously been involved in O'Neill's set up as far back as Euro 2016, when he was taken along as an 18-year-old for Northern Ireland's training sessions.
"We've known him since he was at Linfield, he's not just suddenly come on our radar because he pops up and plays with QPR," O'Neill said.
"He's been in our U19s and U21s. We took him to France when he was at Linfield and we've had him in the squad on other occasions as a training player.
"He's in on merit now. He's got himself to a level at club football that means we have to consider him. He's done well at club football and for him to come off the bench for the last 10 minutes and give us what he gave us is brilliant."