Bailey Peacock-Farrell has no regrets picking Northern Ireland over England
By Sky Sports News
Last Updated: 05/09/18 8:44pm
English-born goalkeeper Bailey Peacock-Farrell says he does not regret picking to play for Northern Ireland.
The FA's goalkeeping staff had enquired about the Leeds player's availability for England long-term, but the 21-year-old insists he is committed to Michael O'Neill's side.
"There were several chats before this trip," he said. "But when you come away with your country you have your blinkers on and block out the outside noise.
"Your sole focus is on playing for your country and winning that next game and training as hard as you can.
"I'd be lying if I said I'd given it any other thought other than playing for Northern Ireland."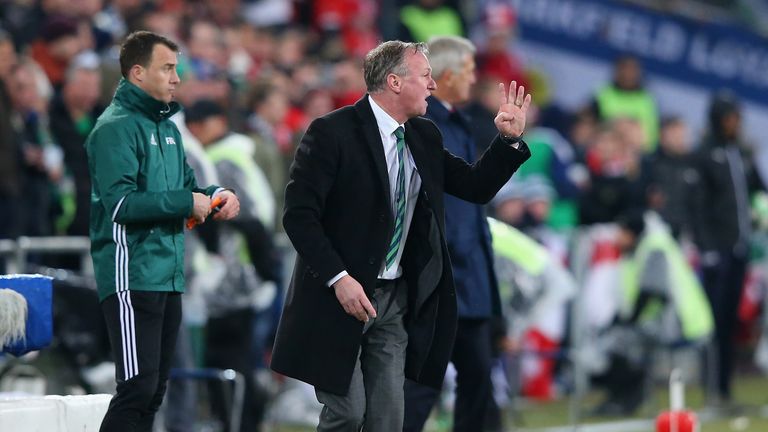 Northern Ireland face Bosnia-Herzegovina on Saturday in their opening game of the UEFA Nations League.
Peacock-Farrell, who qualifies for Northern Ireland through his grandfather, made his senior international debut in May in a friendly against Panama, but he is hoping to secure a competitive start this weekend.
On whether he would regret not being available for England in the future, he said: "I'd say the regret would be, if you did switch and you look back at Northern Ireland and you see how well they're doing and you're missing out on being a part of that.
"I think we've got a great team here and I think we can do a lot going forward. We've got some young players here and coming through so to rule Northern Ireland out would be a big shame."
Watch the interview with Northern Ireland goalkeeper Bailey Peacock-Farrell on Sky Sports News from 6am on Thursday.