David Meyler says Martin O'Neill will lead Republic of Ireland to World Cup
Last Updated: 13/11/17 3:10pm
David Meyler is convinced the Republic of Ireland will qualify for the World Cup, saying he can "only see one outcome" against Denmark.
Ireland drew the first leg of their World Cup qualifying play-off 0-0 in Denmark on Saturday night, setting up a huge second leg at the Aviva Stadium on Tuesday, live on Sky Sports.
Meyler had to miss the first leg due to suspension but the Hull midfielder is set to return to Martin O'Neill's side, having captained the team to a crucial 1-0 win in Wales last month which secured their play-off berth.
Meyler said: "I only see one outcome, I think Ireland are going to the World Cup. I don't think anyone will stand in our way.
"They (Denmark) are a very good team, very good players, but they don't have the character and the heart and the desire that we have.
"I believe in the manager, I believe in the players, I believe in all the backroom staff. I believe in everyone and I believe we will go to the World Cup."
Meyler believes Republic of Ireland manager O'Neill's expertise could prove decisive on Tuesday.
"He is tactically alert, a very educated man," said Meyler.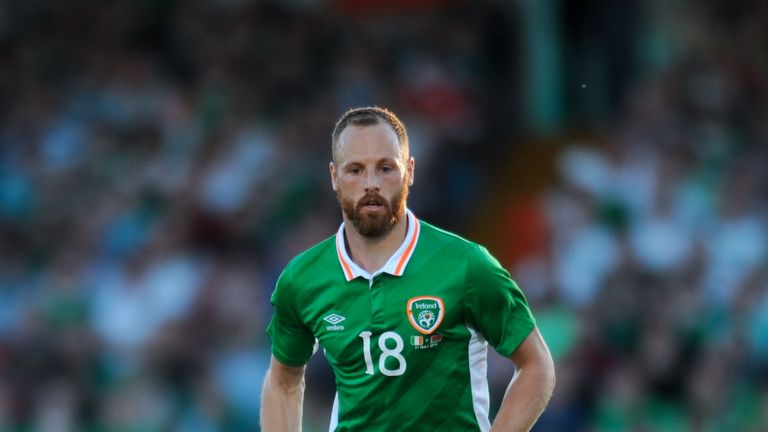 "I could probably tell you everything about the Denmark team because we have studied them, we know everything about them.
"That starts with him. He knows everything about them, it feeds through into the players. He is a great man motivator, he gets people going.
"Whether it might be that five yards, that extra pass, that extra tackle, he gets it out of people.
"Any time our back has been up against the wall, we have come out and we have produced a result."