Republic of Ireland's Harry Arter says phone call from Roy Keane persuaded him to return to squad
Watch UEFA Nations League clash vs Wales, live on Sky Sports on Tuesday
Last Updated: 15/10/18 3:59pm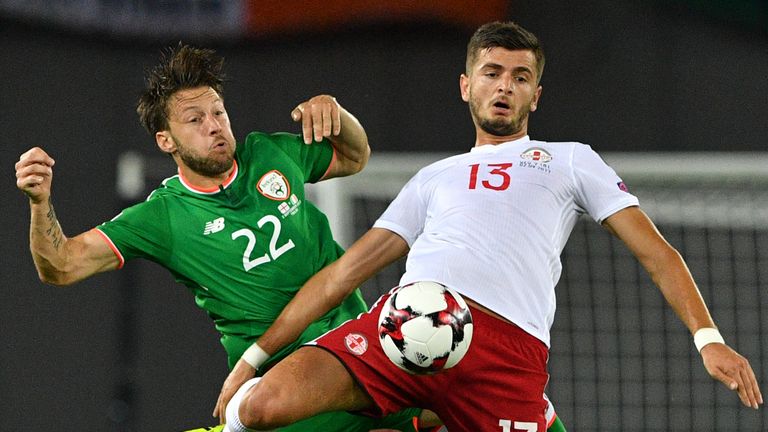 Harry Arter has revealed a phone call from Roy Keane persuaded him to return to the Republic of Ireland squad following their much publicised bust-up.
Arter returned for Ireland in Saturday's 0-0 draw with Denmark after missing last month's games against Poland and Wales, with Republic boss Martin O'Neill admitting he was not chosen following a summer row with Keane.
Stories emerged of a bust-up between Arter and the ex-Manchester United midfielder after the Cardiff player missed Ireland training to receive treatment for an injury in June.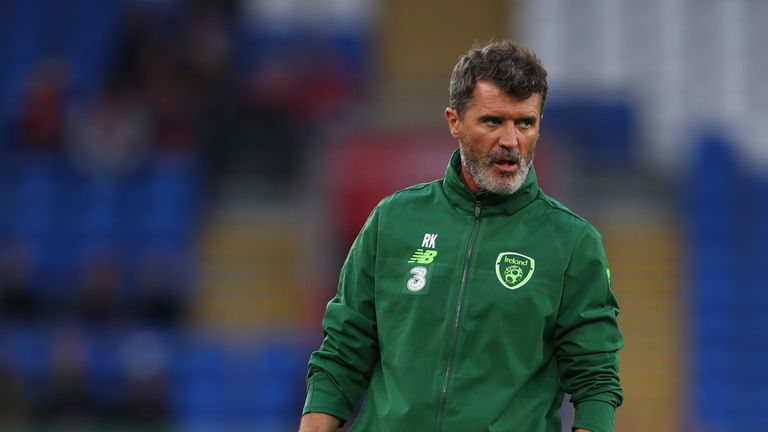 Speaking to the Telegraph, Arter said: "Roy and I have sorted it out and that's all that matters
"There's no denying it (what happened hurt) and I just felt the best thing to do at the time was to stay away.
"There's no point beating around the bush and making out it was for any other reason. At the time I felt the best thing for myself and for my team-mates, was not being part of the group.
"We've patched it up now and all I know is I am comfortable to come back here and try and play as well as I can. I've never not wanted to come away. I've never wanted to miss games through injury, that's not in my make-up to do that.
"It was just a chat on the phone with Roy, but it was a good conversation, obviously, because I came back and that's it.
"The conversation with Roy stays between me and Roy. It was good to speak to him and I put things to bed. What was said stays between us.
"I never needed an apology, I never wanted a sorry, I never wanted anything like that, I wasn't in a position to do that, to be honest with you. It was more just, can we put this to bed for the sake of the team more than anyone."
Arter is in the squad for Ireland's Nations League showdown with Wales in Dublin on Tuesday as the Republic seek revenge for their 4-1 away defeat last month.