Netherlands have missed out on Euro 2016 but where has it all gone wrong?
Back-to-back defeats last month extinguished any hope of a top-two finish and even a play-off place proved too much for the Dutch as they were beaten 3-2 by Czech Republic in Amsterdam on Tuesday.
Guus Hiddink was replaced by Danny Blind but results did not improve. So how did the Oranje get into this mess and who is to blame?
We talk to Dutch journalists Pieter Zwart and Michiel Jongsma to find out more…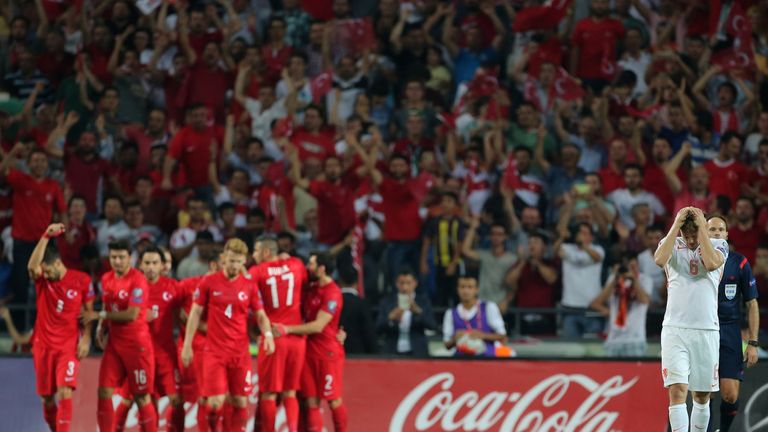 How did they get in this mess?
The problems began from the outset when Hiddink lost his opening qualifier against the Czechs but concerns really began to grow when the next away game also ended in defeat as Iceland ran out 2-0 winners. There was Klaas-Jan Huntelaar's stoppage-time equaliser against Turkey in March but it was last month's double header that proved particularly damaging.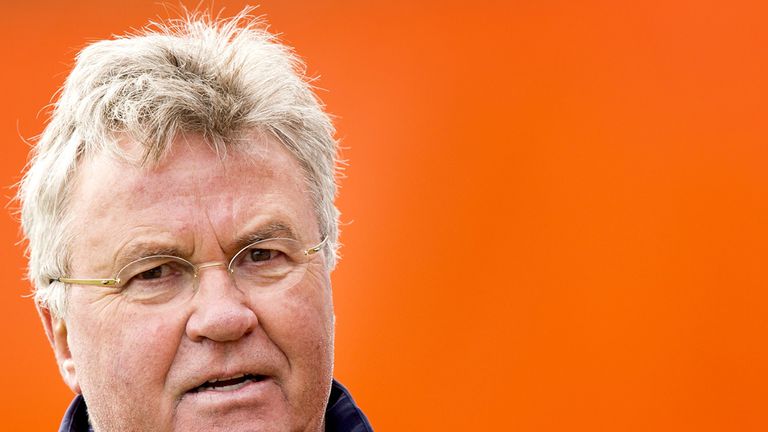 With Hiddink replaced by Blind, more than 50,000 fans gathered in Amsterdam hoping to get a measure of revenge on Iceland. Instead, Gylfi Sigurdsson's penalty completed the double over the Dutch and three days later came the three-goal defeat to Turkey.
With their fate out of their hands, the mood was gloomy going into the final round of games but few anticipated quite such an abject showing as they were beaten 3-2 by 10-man Czech Republic at home.  The World Cup semi-finalists lost five of their 10 European Qualifiers with Sky Sports pundit Tony Gale calling this "the worst Dutch team ever" on co-commentary.
So why has it gone so badly wrong?
Theories abound but most agree that the decision to replace Louis van Gaal with Hiddink was ill-judged because of the differences in approach between the two men. However, that wasn't perceived to be a problem until after Van Gaal exceeded all expectations by emerging from the World Cup's toughest group to finish third in the whole tournament.
"Expectations in the Netherlands were completely different after the World Cup compared to when Hiddink was appointed in March 2014," Jongsma, who works for Opta in Amsterdam, told Sky Sports. "Back then it seemed a dream job as there was hardly anything to lose with Oranje not expected to make it out of the group.
"Van Gaal left Hiddink with a team feeling comfortable in a 5-3-2 as the experiment of a 4-3-3 had been halted by Kevin Strootman's injury and a brittle defence. Hiddink brought back the 'classic' Dutch 4-3-3, but did this with almost the same squad selection as Van Gaal had used and deemed unsuitable for this 4-3-3."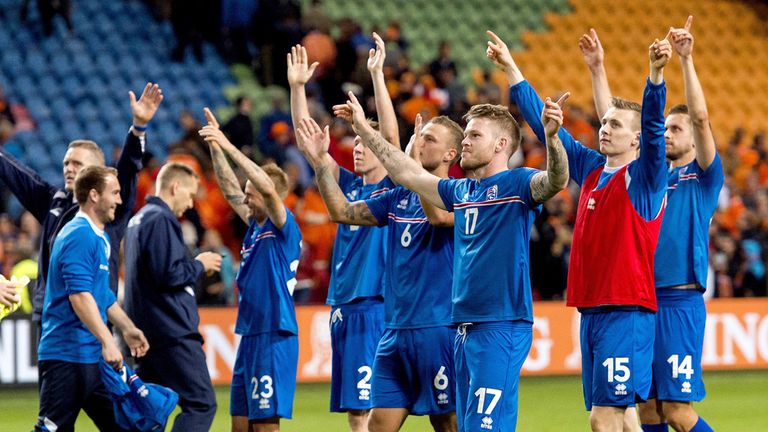 Zwart, a journalist with Voetbal International, also believes the decision to revert back to these unsuccessful tactics exposed the familiar weaknesses first identified by Van Gaal. "There was a lack of compactness and too much focus on wing play," Zwart told Sky Sports. "Possession has become a goal in itself rather than a means to an end."
The summer progress began to unravel following a confidence-sapping 2-0 friendly defeat to Italy in Hiddink's first game in charge. Having been encouraged by Van Gaal to think the old formation couldn't work, faith was shaken. "From that moment on, Hiddink kept on tinkering and looking for the right tactic," said Jongsma. "He was never able to find it."
Difference
The difference in character between the two men was also a factor. While Van Gaal is considered divisive by some, the youthful squad he'd assembled was keen to learn. Hiddink's laid-back approach, which had served him so well in the past, was now being interpreted as inertia.
"In the end, the gap in intensity and attention to detail between Van Gaal and Hiddink was simply too big," added Jongsma. "The educator versus the people manager. The same reason that some United players allegedly think Van Gaal is too intense is the reason he worked so well with an eager and fairly young squad.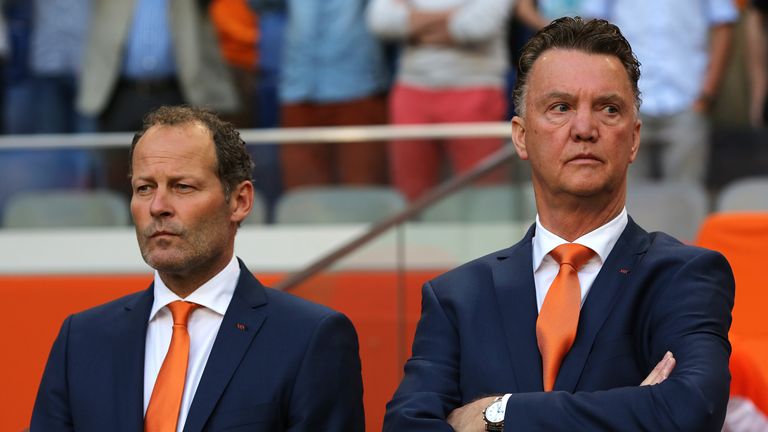 "The Dutch squad was not ready for a more relaxed approach because of the age of the team. The experienced players weren't good enough or injured and the youngsters were not mature enough to follow their own instincts and lead by example in games of this magnitude."
Identifying such distinct groups - young and old - hints at the problem both Hiddink and Blind faced with the balance of the squad. With Wesley Sneijder and Rafael van der Vaart past their prime, the onus has been on youngsters such as Memphis Depay and Georginio Wijnaldum. But what of the missing generation who should be at the peak of their powers?
Live Euro 2016 Qualifiers


"The generation that had to bridge those two different groups simply has never lived up to expectations. The transition from the generation born between 1980 and 1984 to the generation born between 1990 to 1994 has proved a difficult one with that middle group not producing leading figures except for the injured Kevin Strootman."
Even so, with 23 places available through the European Qualifiers, the talent available should have been able to secure a top-three finish comfortably enough. As Jongsma admits, "if the Dutch had a decent manager I think they would have sailed the group" and given the back-to-back defeats that Blind has overseen, that puts his appointment in the spotlight too.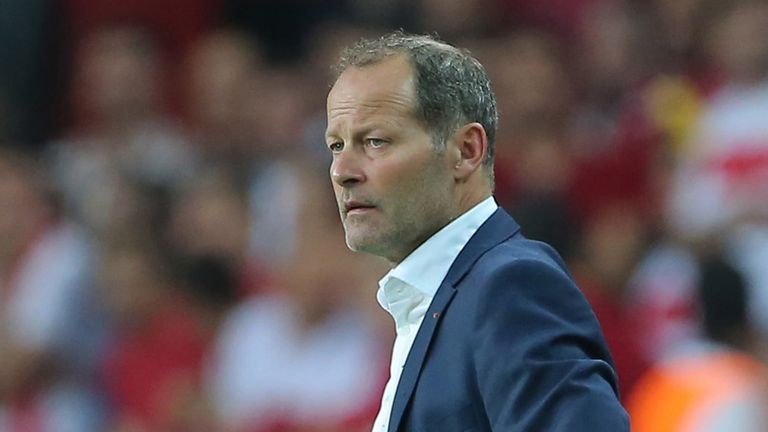 Jongsma describes Blind as "hardly the ideal replacement" which is an understandable point of view given that the former Ajax sweeper had been Hiddink's assistant during the early part of the campaign. Continuity was not an advantage in this case and Swart points to "a lack of vision" from the Dutch football federation.
Ultimately, all of these factors have combined to leave Dutch football in crisis. The country that reached the knockout stages of six consecutive European Championships between 1988 and 2008 has missed out on the tournament completely - an expanded tournament too - for the first time in over 30 years. Last year's World Cup feels a long time ago now.