Antonio Conte says Italy won't be making up the numbers against Spain on Monday
By Mark Crellin
Last Updated: 27/06/16 9:47am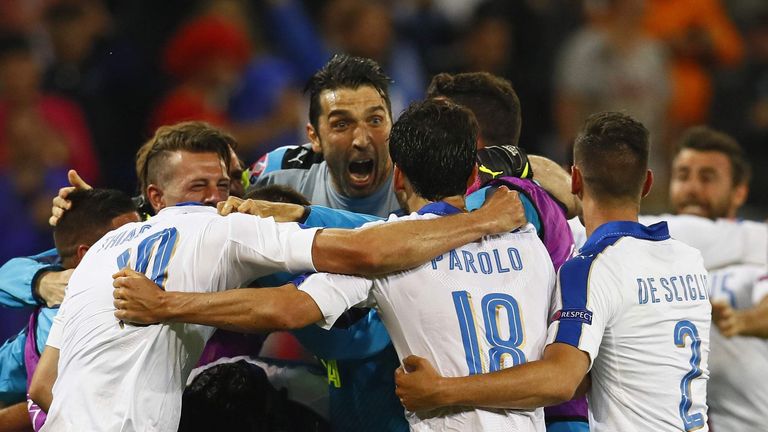 Italy may face the intimidating prospect of a Euro 2016 knock-out clash with defending champions Spain but coach Antonio Conte says the Azzurri are not ready to go home just yet.
Spain's defeat to Croatia in their final group stage match means they will take on Group E winners Italy on Monday at the Stade de France in a round-of-16 tie which is a repeat of the 2012 final.
Spain romped to a 4-0 win on that occasion and Italy have not defeated Spain in a competitive game since 1994.
However, while Conte says his side are the underdogs, he is expecting them to cause Spain plenty of problems.
"You've got to try to work to upset the odds," said Conte on the eve of the match. "And I think this is the beauty of football and also of life - overcoming the odds.
"I don't want to go home, the lads don't want to go home. We're prepared, we've worked hard. We're not here just to make up the numbers.
"If we reason, we will lose. We need to go beyond reason and get that thing out of us which makes us extraordinary, because ordinary will not be enough.
"I know I've got a group of extraordinary lads who are ready to face this last-16 game which, on paper, is an uphill struggle."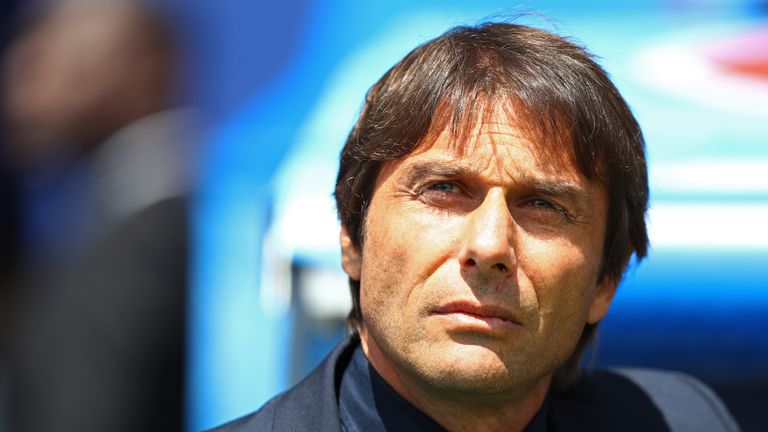 Historically, Italy have been a tough side to break down but Conte, who will take charge at Chelsea after the tournament, says his team will not be adopting an overtly defensive approach.
"When we will have the ball we will try to hurt them," he said. "I heard a lot about the defence and we are wary of all of them but I'm saying, 'Okay, let's also make Spain wary of us'.
"We are well organised in defence but we also have that organisation going forward. We will try to attack as well as we can."