Gianluigi Buffon is prepared to come out of international retirement if he is called up by Italy for the upcoming friendlies against England and Argentina.
Buffon called time on his international career in November immediately after Italy failed to qualify for the World Cup in Russia, following a two-legged play-off defeat to Sweden.
However, interim Italy boss Luigi Di Biagio has urged Buffon to reconsider his decision and the Juventus goalkeeper says he is open the possibility of adding to his 175 caps for the national side.
"I had thought about going on holiday for a few days with my family, but when the national team needs you, you must be present and not desert them," Buffon told Italian programme Tiki Taka.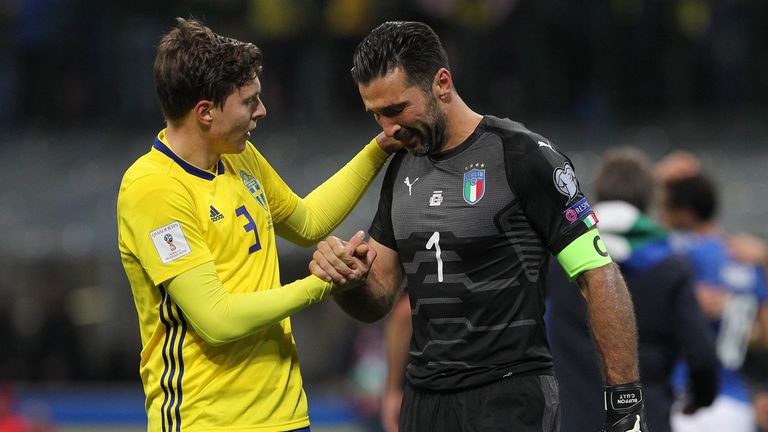 "There's nothing to add to Di Biagio's words other than I feel a sense of responsibility and loyalty which I must give to the national team in this transitional moment," added the 2006 World Cup winner.
"I repeat, it's a way of showing loyalty and a sense of responsibility towards Italy. A new national team is being born and the first games are not comfortable ones because we will face Argentina and England.
"I think that any experienced player can be useful at the start, even if it's just to give advice to the young ones."
Italy will play Argentina in a friendly at the Etihad on March 23 before they travel to face England at Wembley on March 27.