Bastian Schweinsteiger boosts Germany ahead of France showdown
By Peter Gilbert
Last Updated: 06/07/16 11:07pm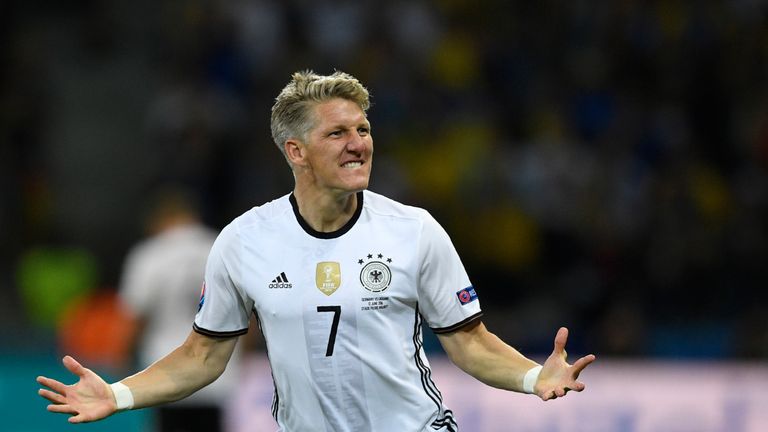 Germany's Bastian Schweinsteiger has been passed fit to face France in their Euro 2016 semi-final on Thursday.
Germany coach Joachim Low confirmed the Manchester United midfielder would start against the tournament hosts in Marseille after shaking off a niggling injury aggravated in the penalty shoot-out win over Italy in the quarter-finals.
"I have the team in my head and Bastian Schweinsteiger will definitely start," said Low at Wednesday's pre-match press conference.
"I always said that if he trains 100 per cent without complaints then he will play.
"He trained this morning and had no complaints. The injury is cured and he showed against Italy he's got the strength to play from the start, and I believe he's very, very important, particularly in such a game - his experience is very valuable.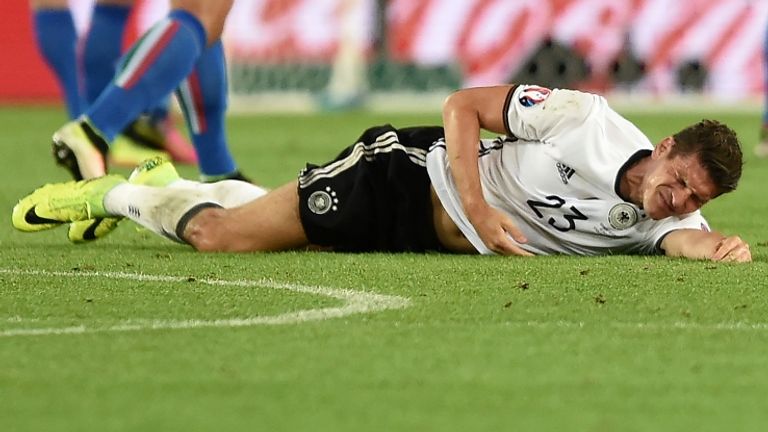 "We have three players - Mario Gomez, Sami Khedira and Mats Hummels - who we have to replace, which is not easy, and this is why it is important that an experienced player like Bastian starts.
"If he's not strong enough to last the whole game, then we've got alternatives to come on later."
Schweinsteiger, 31, has made over 100 appearances for Germany since making his debut in 2004, experience Low is grateful for when he faces his side's  toughest game of Euro 2016, and also France's most difficult challenge.
"We're not playing against a team, we're playing against an entire country, so I wouldn't say we're favourites," added Low.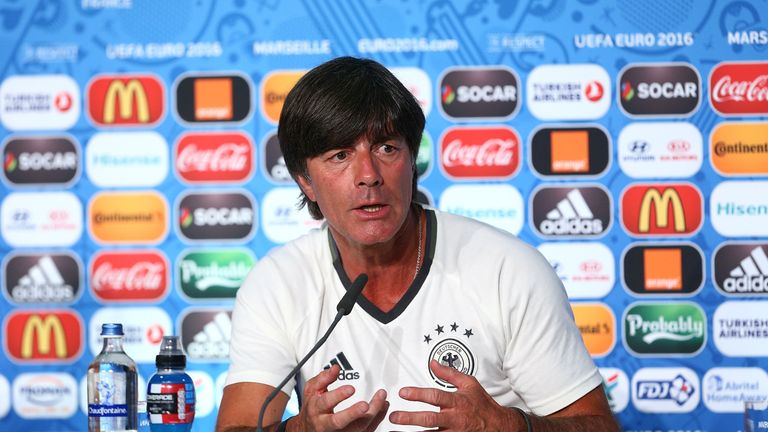 "Both teams have good quality and who shows this and makes fewer mistakes and takes their chances will win.
"We're going to be the toughest opponents France have had to face so far here. We're going to put everything into reaching the final."
Germany reached the semi-finals after playing 120 minutes and penalties against Italy, while France swept aside Iceland 5-2.
However, the Germans are not planning on using tiredness or injuries as an excuse if they do not secure their passage to the final on Thursday night.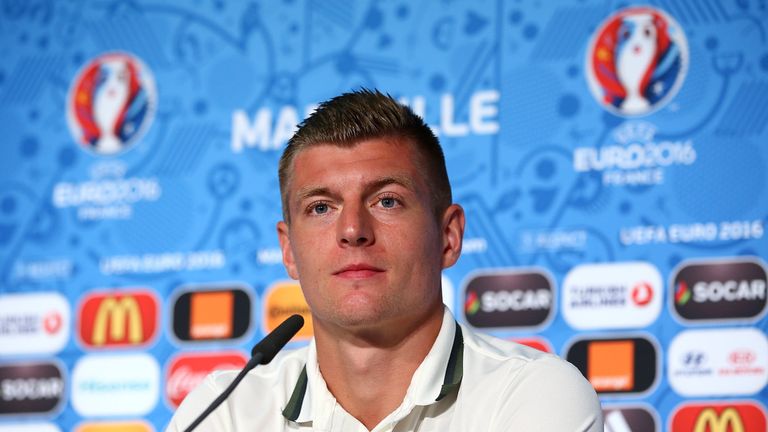 "If tomorrow night doesn't go well for us, I'm certainly not going to use the Italy game as an excuse," said Real Madrid midfielder Toni Kroos.
"Of course we have a lot of respect for them and I think they've got better as the tournament has progressed.
"We've seen they've got plenty of good individuals, but we certainly don't need to be afraid. Fear is not the right word."
Instead, Germany are focusing on attacking France's weaknesses, with Low insisting they do have some.
"They are the team with the best goals-per-chance ratio, they have players like Paul Pogba and Blaise Matuidi who attack from the midfield, they are in front of their own fans and their own country and they're going to put everything into it," he said.
"But every team has some problems - there's no such thing as a perfect team.
"Of course they dominated against Iceland, but I believe we've found some of their weaknesses and we've discussed it with our players - I don't want to reveal what they are, so let's just try to surprise them."