German FA suspend two staff members over spat with Swedish bench
Sweden boss Janne Andersson says Germany's 'actions were scornful'
By Reuters
Last Updated: 26/06/18 12:43pm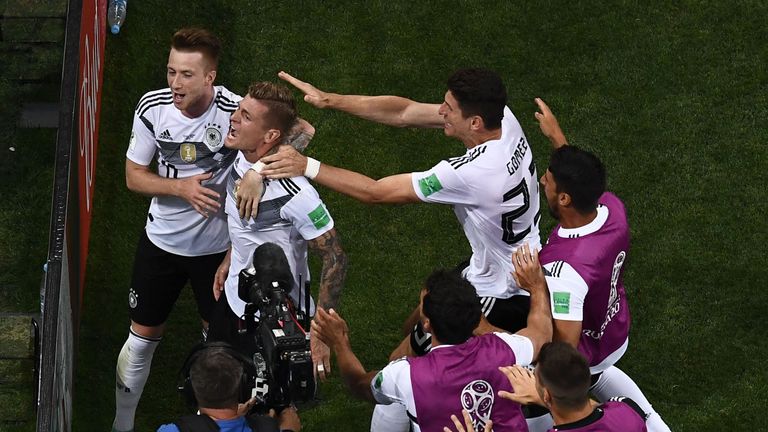 The German Football Association [DFB] has suspended two of their backroom staff following an angry exchange with the Swedish bench.
The pair will not be at Wednesday's crunch World Cup clash against South Korea due to their actions during Saturday's 2-1 win over Sweden.
Toni Kroos scored a late 95th-minute winner to keep the current world champions in the hunt to qualify for the knockout stages.
Media coordinator Uli Voigt and Georg Behlau, head of the backroom staff, have been told not to attend the final Group F match in Kazan, which Germany must win by a margin of two goals to be sure of reaching the last 16.
The DFB said it "expressly regrets the gestures towards the Swedish bench by two members of the support staff" and that the pair had let their emotions get the better of them. They have submitted a statement giving their version of events on Monday.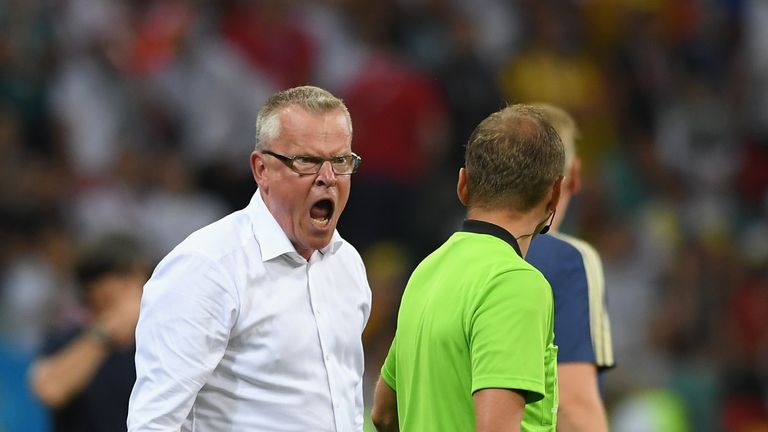 Sweden coach Janne Andersson complained about the incident, which FIFA are investigating.
Speaking ahead of their final group match against Mexico, Andersson said: "If we hadn't responded at the time to their behaviour then I think it would mean that we are all emotionally dead.
"Their actions were scornful. It was nasty by them. The game needs passion but that was not acceptable. Not at all."
According to reports, members of the German squad later apologised to their Swedish counterparts after the game in Sochi.
Germany are currently second in Group F ahead of Sweden only by the fair play rule, as they have less yellow cards as a team overall.