Joachim Low admits Germany are suffering from a lack of confidence after losing 3-0 to the Netherlands in the UEFA Nations League on Saturday.
Germany had 21 shots in the match but failed to score as their poor run of form continued.
They have lost six of their last 10 matches and were knocked out of the World Cup at the group stage.
Netherlands 3-0 Germany
What's wrong with Germany?
"It's not only about converting the chances. We played OK until we conceded and did not use our chances," said Low, who surpassed Sepp Herberger to set a new record in his 168th game in charge of the national team.
"After conceding, you could see that recent results have led to a lack of confidence.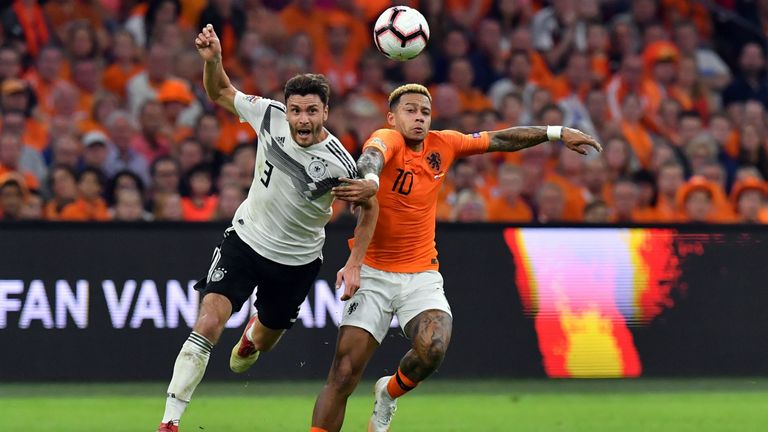 "Why are we not scoring? That's difficult to answer, we have clear chances. Had we lost 1-0, it would have been acceptable but breaking apart like this in the last 10 minutes is not good."
Germany striker Timo Werner admits it was a "punch in the stomach" to allow the hosts to score the opening goal.
Virgil van Dijk headed in from a corner as the Netherlands registered their biggest win over their neighbours and first in a competitive match since 1992.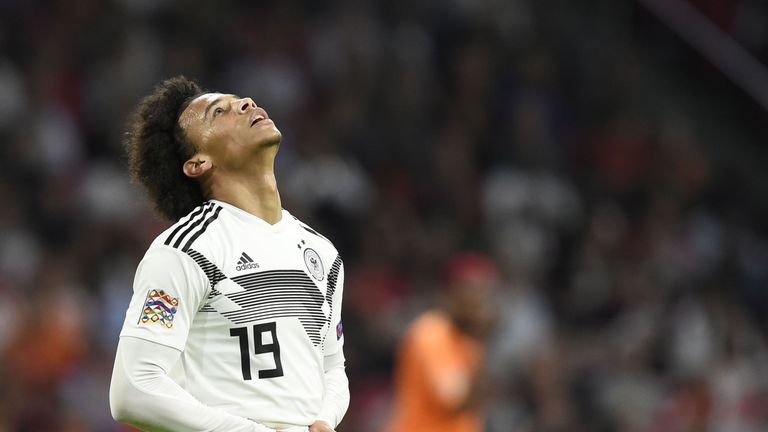 "We played very well at the beginning, created many chances, let them run without the ball and did everything we wanted to," said Werner.
"Then there is this corner which hits the bar and is then turned in. That was a punch in our stomach. We missed out on scoring when we had the chances to do so. That's our biggest shortcoming."
Netherlands head coach Ronald Koeman thinks the win will be a confidence-booster for his side.
"This gives us a lot of confidence for the future, we can be really proud, there has been incredible fight and we have shown that we can play great football," said Koeman.
"I really see a great future for Dutch football. Everyone needed this, the players, the staff and the whole of the Netherlands."