Vicente del Bosque denies Spain era over after last-16 defeat to Italy at Euro 2016
By AFP
Last Updated: 27/06/16 9:07pm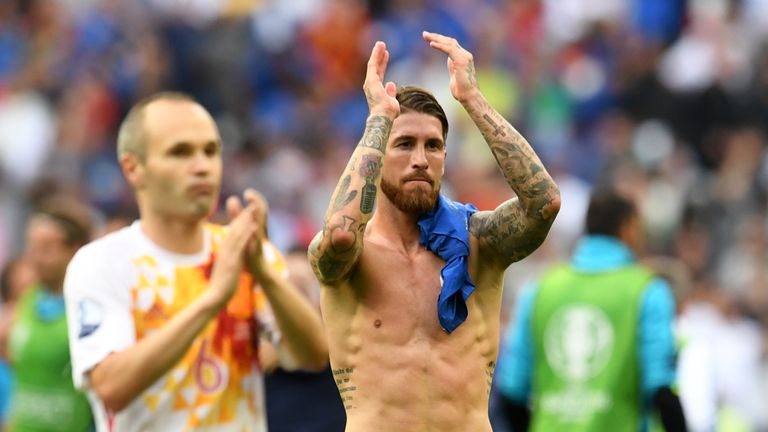 Spain coach Vicente del Bosque batted away questions about his future and denied it was the end of an era for his side after they lost 2-0 to Italy and crashed out of Euro 2016.
Goals from Giorgio Chiellini and Graziano Pelle secured a deserved win for Antonio Conte's side in the last-16 tie and booked another heavyweight tussle with Germany in the quarter-finals.
The results ends Spain's eight-year reign in European football following glory in 2008 and 2012 - and comes just two years after they made a humbling exit at the group stage of the World Cup in Brazil.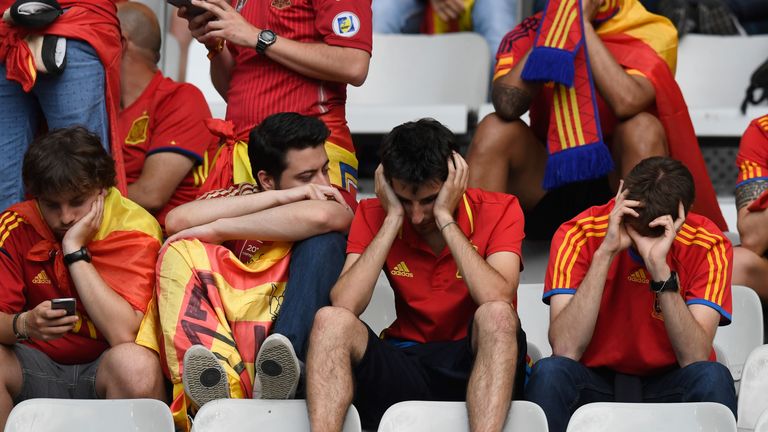 "It has been and is a great era for Spanish football," he told reporters at the Stade de France. "We have Italy ahead of us for the World Cup qualifiers in Russia and we have to prepare for that.
"I don't think an era has ended. Spanish football is very well structured -- there are good academies, very good players and very good clubs.
"This shows us how difficult it is to win a major championship. Only one can win - the other 23 will be eliminated."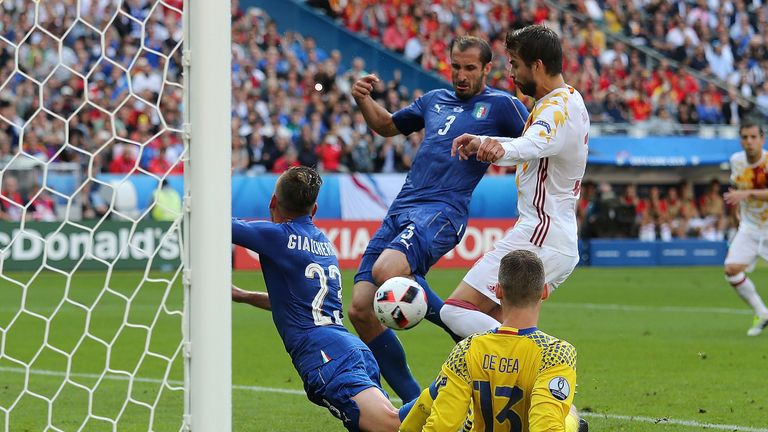 Del Bosque has spoken previously about potentially stepping down after the France tournament but said he would take no decision in the immediate aftermath of defeat.
"There is no point going over and over this, I will speak with the president and decide the best thing for the national team," he added.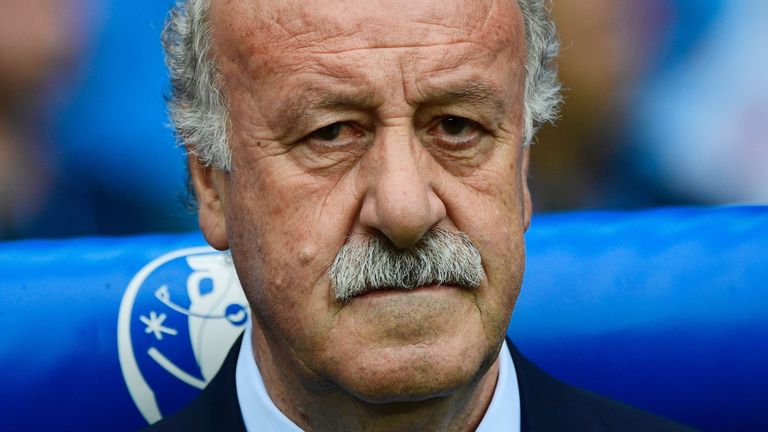 Italy's margin of victory might have been greater had Manchester United's David De Gea not produced a string of fine save and Del Bosque admitted his players had been "inferior".
"In the first half we were a bit timid and we didn't play with the bravery or decisiveness we had in other games," he said.
"In the second half we played with a lot of risk, which meant we were caught on the counter-attack, but we tried until the end for the equaliser. We didn't score and for sure Italy played better.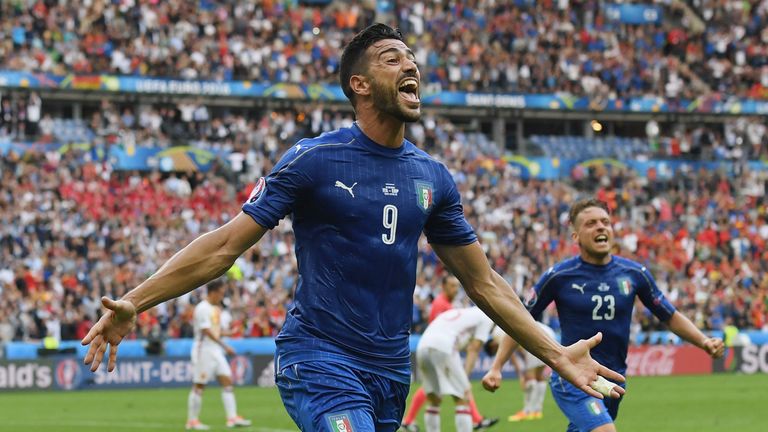 "I confess Spain were inferior - our players tried until the end and we had the chances to equalise but I agree Italy were better."
Spain could have avoided meeting the Italians so early on but a 2-1 loss to Croatia condemned them to second spot in Group D after a promising start in France.
"We played two good games. The third wasn't bad but the last goal against Croatia damaged us a lot," Del Bosque added.