Marcos Alonso says Chelsea and Spain team-mate Alvaro Morata "wasn't happy" after being snubbed for an international call-up by Julen Lopetegui.
The 27-year-old was delighted to receive his first call-up for Spain, a contrasting emotion to Morata, who scored his first goal since December 26 in Sunday's 2-1 FA Cup win at Leicester City.
Morata was a key man under Blues manager Antonio Conte at the beginning of the campaign - scoring eight goals in eight games after the Blues paid a club-record £70m to bring him to Stamford Bridge from Real Madrid.
However, since suffering a back injury in early December, the 25-year-old's form has dipped.
"Alvaro wasn't happy," Alonso said after Morata missed out on Lopetegui's 24-man squad.
"He has gone through a difficult few months with a back injury. He is now 100 per cent and the other day he scored."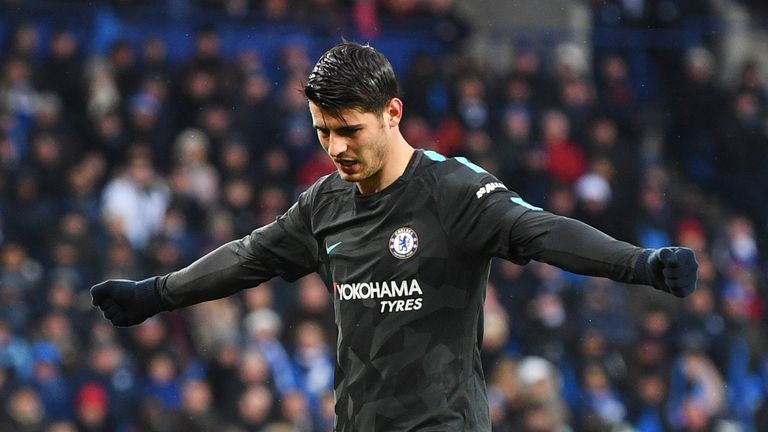 With the World Cup on the horizon, Alonso has backed Morata to finish the season strong and win back his international spot.
"He is a very important player for us. I hope he will do well from here until the end of the season and he gets to go to the World Cup," the left-back said.
Alonso's call-up means he is the third member of his family to represent Spain at senior level alongside his grandfather, Marquitos and father, who is also called Marcos.
"I've seen little of them as there are not many images dating back to when my grandfather played, so I'm not sure who is the better of all of us," Alonso said at a news conference in Madrid on Tuesday. "Perhaps I will leave that to the older generation.
"My father found out about my selection before me because I was training. I was going to go home and see the family and my father called me and said, ironically, 'So are you coming to see us or not?' Everyone in the family is delighted."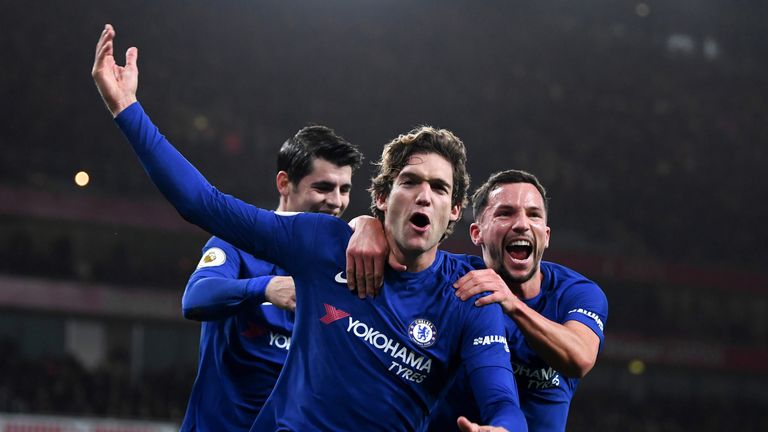 The former Real Madrid man last played for Spain at U19s level in in 2009, and while Alonso agrees it was a long time coming, he says it is better late than never.
"Whether it's late or not, the important thing is that I'm here," Alonso said. "I'm grateful. I tried not to think too much about it," he said.
"My focus was on doing well at Chelsea and this was a welcome surprise. This is a reward for the work I've done in recent years. I was training when I found out. I went in the locker room and all of my team-mates congratulated me. I'm thrilled and looking forward to this experience.
"I'm very focused on the next two friendlies and on adapting to the team.
"I'm eager to train and to add to this squad. More than an exam, I see this as an opportunity. I think the coach knows me well from my time at Castilla.
"It's a chance to prove myself and for me to adapt quickly to the side and hopefully, to return to the national team more times."