Olivier Giroud backs France to complete World Cup and Euro double in 2020
Last Updated: 07/09/18 10:56pm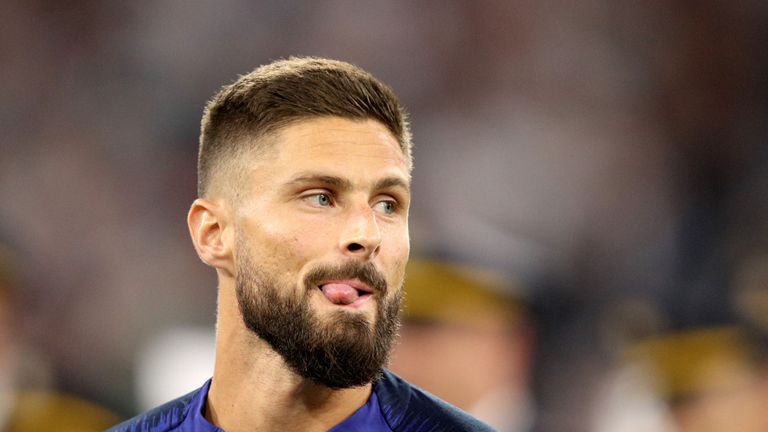 Olivier Giroud has backed France to recreate their success of two decades ago and complete a World Cup and European Championship double in 2020.
The former Arsenal man was unable to score at this summer's tournament in Russia, however, he played a pivotal role in their first World Cup victory in 20 years - featuring in all seven games.
Giroud's goal drought continued in Thursday's 0-0 draw with Germany in their Nations League opener, as goalkeeper Alphonse Areola kept France in the game, but the Chelsea forward remained positive on the national team's prospects.
"We have a lot of talented young players and will carry on like this," Giroud told reporters after the game.
"We want to keep everyone from the World Cup at the Euros in 2020 - we are in a good place and we want to keep going.
"Each team has its own style. We play with our quality, we know we are solid.
"In the World Cup we were always ahead in every game, apart from nine minutes against Argentina. So we just had to keep the result. Sometimes you need to be clever.
"We didn't score first here but once again we were very efficient at the back, the keeper did amazing on his first cap and Alphonse showed he is the future after Hugo (Lloris) retires. He will be the future of the national team."
France play the Netherlands in their second Nations League game on Sunday, live on Sky Sports, at the Stade de France.