France coach Didier Deschamps plays down Kylian Mbappe and Antoine Griezmann rivalry
France play the Netherlands in the Nations League on Friday - live on Sky Sports Football
By Rory O'Callaghan
Last Updated: 16/11/18 11:23am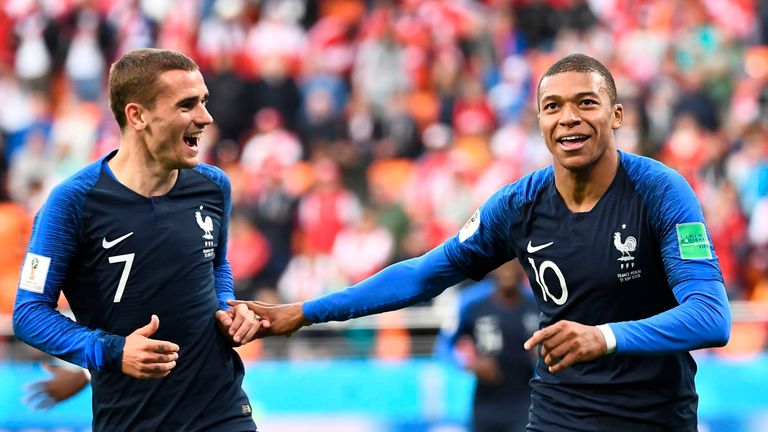 France head coach Didier Deschamps insists there is no tension between strikers Kylian Mbappe and Antoine Griezmann.
Mbappe and Griezmann both scored four goals as France won the World Cup in Russia earlier this year.
Mbappe was named Best Young Player at the tournament and the pair are expected to challenge for the Ballon d'Or but Deschamps has dismissed speculation of a growing rivalry.
"No, there has never been any contradiction between them or one who wants to do more than the other one," said Deschamps.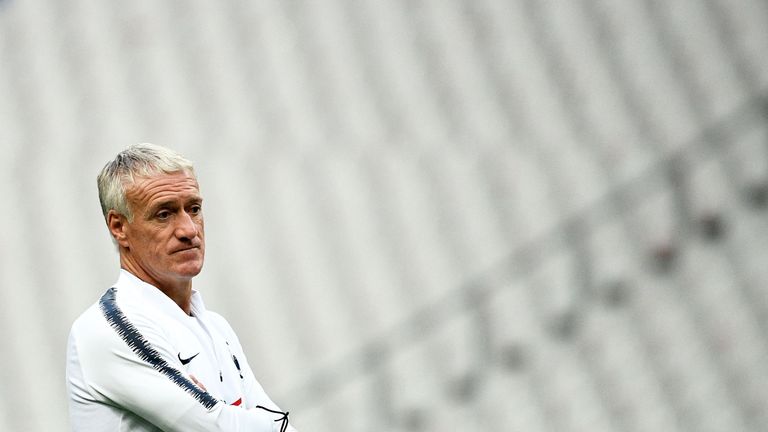 "They have been important, one after the other at a different time and also sometimes together. They are determined as they score goals and make a lot of goals. There is no struggle between them.
"In fact they are both here with us, not only them because there are other players, but it's a strong power for France."
France face the Netherlands in the Nations League on Friday, live on Sky Sports Football, and will seal top spot in the group with a draw in Amsterdam.
Mbappe scored in a 2-1 win over the Dutch in September and Deschamps hopes the 19-year-old can continue his strong form for Les Bleus, having already scored 10 goals in 26 appearances for his country.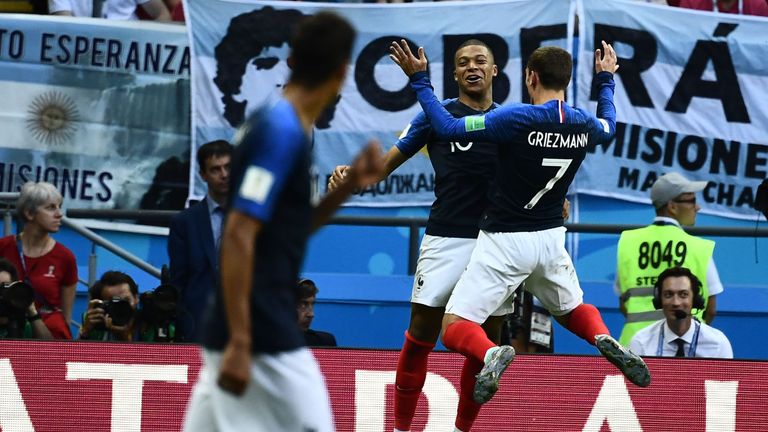 "He has to keep doing what he is doing so well. I am very happy he is French," he said.
"I am not surprised, I just want him to stay like he is, even maybe with a bit more efficiency in front of the goal.
"He is like that anyway, he will do everything to be the same and even better."