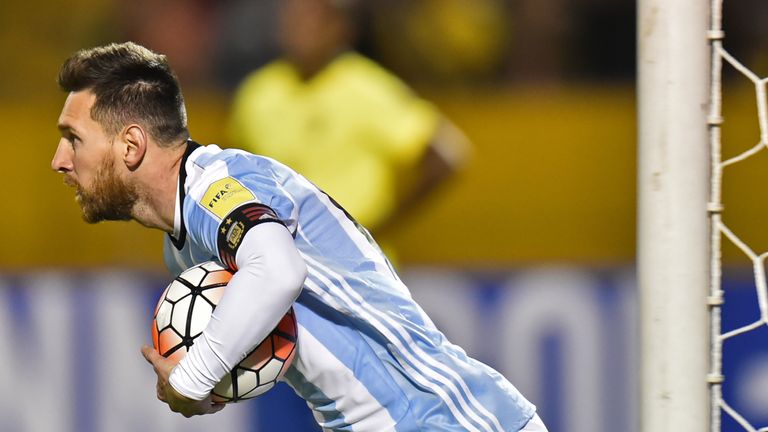 Argentina manager Jorge Sampaoli saluted Lionel Messi as his team overcame altitude and the loss of an early goal to beat Ecuador 3-1 and secure their ticket to Russia.
Messi scored a hat-trick as the two-time winners recovered from conceding after 38 seconds to join Brazil Colombia and Uruguay at next summer's global jamboree.
Sampaoli said: "They won the game with authority. (The opposition) scored a goal and we did not despair.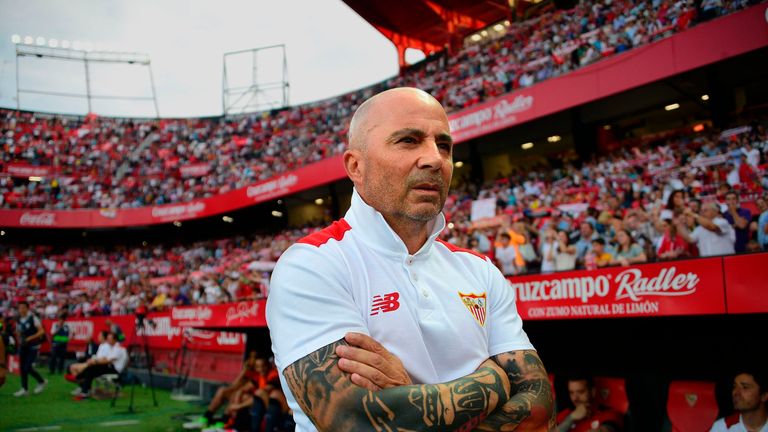 "Today luckily the nationality of the best player in the world is Argentinian.
"We must be sure everything does not depend on Leo but today he showed his great ability.
"I told the group 'Messi did not owe the World Cup to Argentina, but football owed the World Cup to Messi'.
"Football, the World Cup, could not be left (the same) without Messi. We had to play with that in mind. As a consequence of that pressure we are stronger now, this qualification will make us stronger to face the future.
"We had the possibility to help him to be in another World Cup. He is the best player in the history of soccer and I'm very excited to be in a group near him."
The goal in the opening minute for Ecuador - when Romario Ibarra struck - was cancelled out by a slick Messi brace before the break and another emphatic finish just after the hour settled the issue in Quito,
Argentina had not won in the Ecuadorian capital, 9350 feet above sea level, since 2001.
Sampaoli added: "I think the game became complicated in terms of planning. It became more difficult because Ecuador scored in the opening minute.
"But we, as a group, had the ability to appreciate the match lasts 90 minutes."