Lionel Messi secured the 24th trophy of a remarkable career with Barcelona when they defeated Juventus 3-1 in the Champions League final in Berlin.
It is an astonishing trophy haul for an astonishing player, but at international level major honours have eluded him. And while the Champions League represents the pinnacle of the modern game in terms of quality, winning the Copa America would fill one of the few remaining voids on his packed CV.
It would also help put the pain of last summer's World Cup final defeat to Germany behind him. The 27-year-old scored four goals in Brazil but drew a blank in the final, and winning the Golden Ball came as little consolation. "Right now I do not care about anything, not about my prize, nothing," he said at the time. "I just wanted to lift the cup and bring it to Argentina. The pain is great."
Messi has not been at his brilliant best in Argentina's first two games of the Copa America, but he did score from the penalty spot in the 2-2 draw with Paraguay and helped them earn a battling 1-0 win over Uruguay. He will bring up 100 appearances against Jamaica on Saturday night as Argentina look to seal their passage to the last eight.
Devastating
Messi will have to wait until 2018 for another crack at the World Cup, but a devastating, treble-winning season with Barcelona proved there was no hangover from Brazil. In the battle to be considered the greatest player of all-time, Pele and Diego Maradona can fall back on their World Cup successes – but Messi now has the chance to become the only one of the three to win the Copa America.
His performances have been dazzling throughout the season, but they reached a deafening crescendo in the final weeks of the season. Twelve goals in 10 games, including that mesmerising, impossible strike in the Copa del Rey final against Athletic Bilbao, spoke of a player whose limitless talent was more apparent than ever. 
And Spanish football expert Guillem Balague feels the time is right for Messi to inspire Argentina to international success at the Copa America. He told Sky Sports: "Why not? He's a very, very Argentinian player, and the longer he has been away the more he feels like he owes something to the Argentinians.
"The World Cup was a good opportunity but he obviously wasn't at his sharpest, as he has admitted himself, but the Copa America will be a good opportunity."
Debate
But in light of his staggering achievements with Barcelona, does Messi need international success to be considered the greatest of all-time?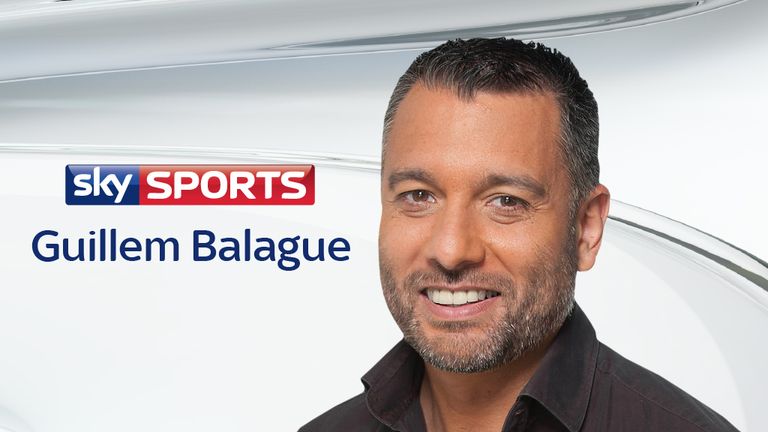 For me, there is no doubt whatsoever that he is the greatest ever.
"For me, there is no doubt whatsoever that he is the greatest ever," added Balague. "In the hardest league, in the hardest time for a forward when all the defenders can work you out with videos and 25 people analysing how to stop you, he still manages to score 20 goals in 24 cup finals.
"This season he has scored 58 goals and he has actually moved 20 yards away from goal because he has become more of a creator. He's almost scored as many goals as Cristiano [Ronaldo], who has moved 20 yards forward, closer to the goal.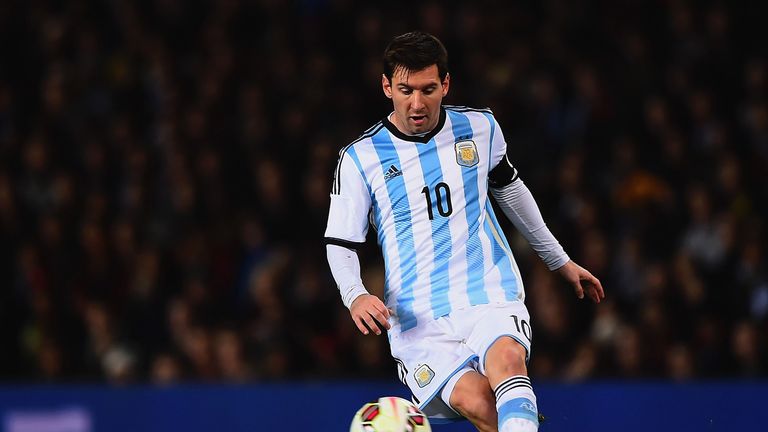 "If he won the Copa America, people will say, 'oh yeah, but that's not the World Cup'. The debate will remain. But just listen to the ones that have worked with him; Pep Guardiola and others who say nobody has ever been like that before. The debate will continue, though, unless he wins two World Cups like Maradona."
Indeed, a Copa America does not compare to a World Cup, but international silverware would certainly help towards Messi's legacy. So, what are Argentina's chances?
Favourites
Having Messi is one thing, but he is also supported by the strongest squad in the tournament. A quick look at their personnel tells you exactly why they are heavy favourites.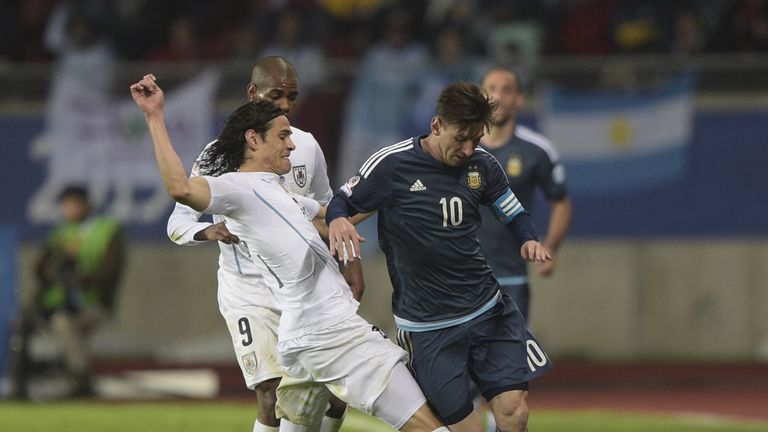 Argentina's extraordinary attacking strength is clear not only from the star-studded selection of players called up, but from the calibre of those who were left out. Gerardo Martino's frontline is made up of Messi, Sergio Aguero, Gonzalo Higuain, Ezequiel Lavezzi and the recently recalled Carlos Tevez, a formidable quintet who scored 115 league goals in 2014/15.
Behind them, there is a clutch of excellent young strikers who would surely be fully fledged internationals for any other country. Mauro Icardi scored 22 Serie A goals for Inter Milan last season, while Juventus' new signing Paulo Dybala contributed 13 goals and 10 assists for Palermo. Also with his feet up at home is Luciano Vietto, the 12-goal Villarreal striker who is reportedly on the verge of joining Atletico Madrid.
In midfield, Angel Di Maria, Javier Pastore, Ever Banega and Tottenham's Erik Lamela aim to provide the creativity, meaning there was no place for Nicolas Gaitan, the brilliant Benfica playmaker who has been linked with Manchester United.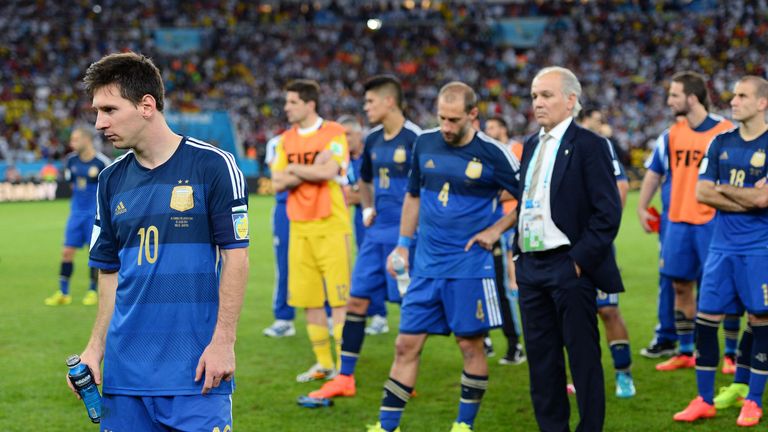 They do not boast the same strength in depth in defence, but in Valencia's Nicolas Otamendi they have one of the best centre-backs of 2014/15, and Pablo Zabaleta, Martin Demichelis, Ezequiel Garay and Marcos Rojo all have tournament experience.
The irony, of course, is that if the mood takes him, Messi can do it all on his own. Such ability almost transcends analysis, because regardless of how the opposition line up or what is going on the pitch, Messi can always produce a moment of individual brilliance to make the difference.
Argentina's rivals will have to hope for a repeat of their 2011 Copa America campaign, when the hosts were knocked out in the quarter-final on penalties by Uruguay after scraping through the groups.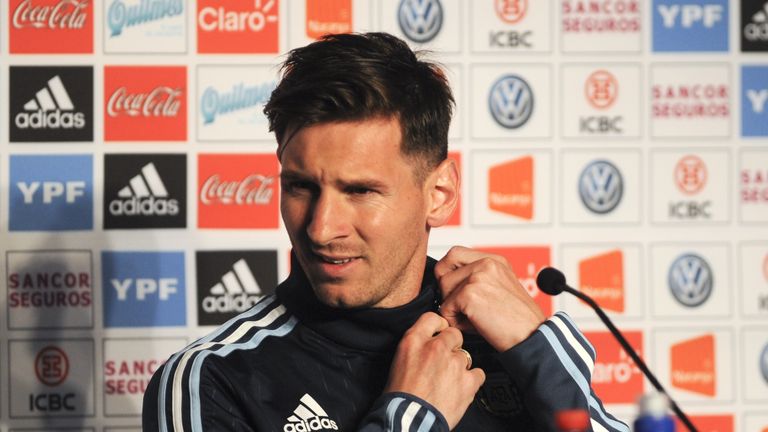 It has been a slow start from Gerardo Martino's talented squad in Chile, but if Messi can recapture his best form he can prove a point to prove to those who somehow continue to doubt him.
"I have lived through very nice experiences (with Argentina), and been in many situations which helped me to grow as a player, but sadly without a title," he said this week. "So that is why I hope that after 100 games I will achieve this and we will have a new trophy."
The 27-year-old has been accused of saving his best for Barcelona in the past, but he is hungrier than ever for international glory – and now would be the perfect time to deliver.