Philippe Coutinho says Brazil will find another 'protagonist' if Neymar is not at his best against Costa Rica
By Husmukh Kerai
Last Updated: 19/06/18 9:01pm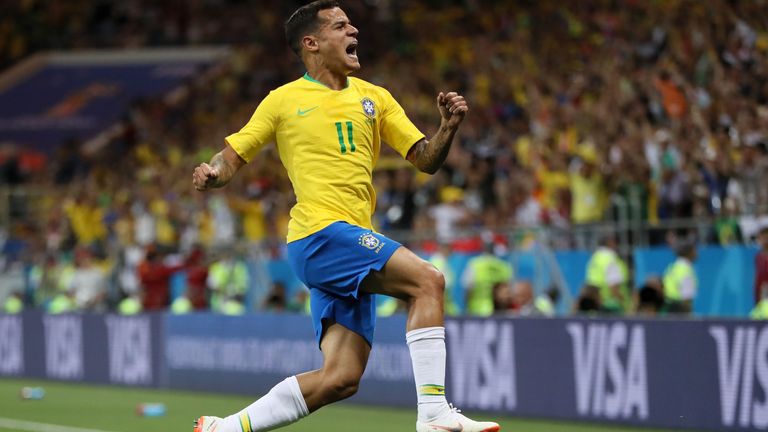 Philippe Coutinho says Brazil will find another "protagonist" if Neymar is not at his best when they take on Costa Rica on Friday.
Neymar left Brazil training early on Tuesday after feeling pain in his right ankle and will undergo physiotherapy, the Brazilian Football Confederation said.
The 25-year-old missed an outdoor training session on Monday after feeling pain from Brazil's opening match against Switzerland in which he picked up a knock after being repeatedly fouled.
"He was feeling pain thanks to the large number of fouls he suffered in the Switzerland game," a Brazil spokesman said on Tuesday.
With the team's top star not expected to be at his best again for the game against Costa Rica on Friday, Coutinho says it is time for another match-winner to step forward and try to lead the five-time champions.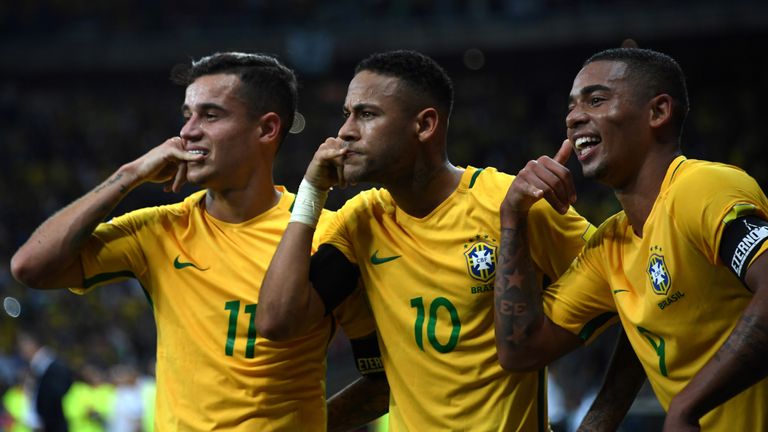 "We have a lot of great players in the national team and each one of them has his own responsibility," Coutinho said.
"If everyone does his job, then the team grows and plays well. We can have one player being the protagonist in one game, then another in the next one, but the most important thing is the group."
Brazil coach Tite said before the tournament started that Neymar wouldn't likely be fully fit until the third match of the group stage because of the foot injury that sidelined him for about three months earlier this year.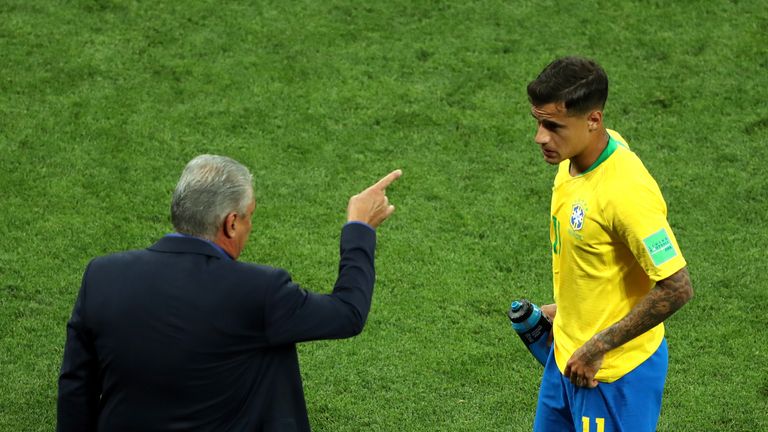 "Neymar is one of the best players in the world and it's a great plus to have him in the team," Coutinho continued.
"When he is on the field he helps us a lot. He is a very important player for us."
The draw against Switzerland, which ended Brazil's nine-match winning streak in World Cup openers, left the national team two points behind Group E leader Serbia, who defeated Costa Rica 1-0.
Brazil's final game will be against Serbia on June 27 in Nizhny Novgorod.