Callum Hudson-Odoi, Jadon Sancho, Phil Foden: Are England youngsters getting the minutes they need?
By Nick Grounds
Last Updated: 27/02/19 3:39pm
Two decades from the last all-English Premier League XI, are England's promising youngsters starting to get the minutes they need?
Wednesday marks 20 years since the last all-English starting XI took to the field in a Premier League game.
On February 27, 1999, John Gregory's Aston Villa lost 4-1 to Coventry - with 14 Englishmen featuring.
On this anniversary and with English football experiencing a renaissance of gifted young talent, Nick Grounds looks at whether England's emerging players are getting enough game time at the highest level...
Callum Hudson-Odoi has featured in the headlines regularly throughout the course of this season. And with good reason. His displays pass the eye test, and it's clear he is a prodigious talent. But is he getting enough game time?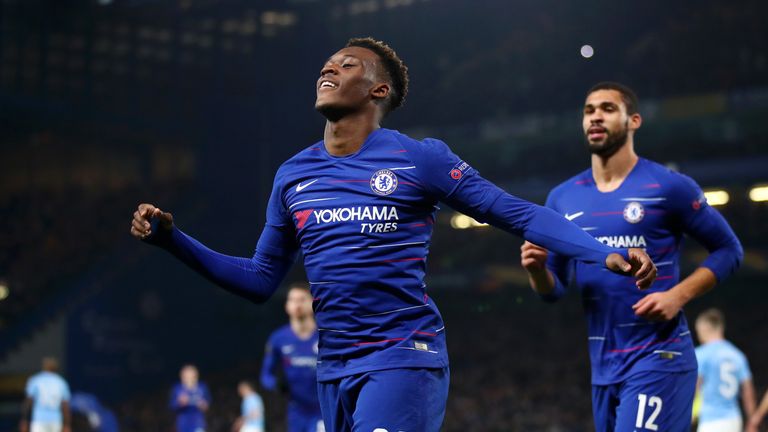 The Chelsea forward has played a grand total of 15 games in all competitions, with seven of those starts. This, on the surface, does not appear too alarming for an 18-year-old coming through at a top six club. But just four Premier League appearances, all from the substitutes' bench, give a totally different complexion.
Hudson-Odoi's headlines have been more to do with his lack of playing time, rather than for his displays on the pitch, while a proposed January move to Bayern Munich featured prominently in the recent transfer window.
Fans of both Chelsea and England want his talent to be realised, but is Hudson-Odoi an isolated case? Is it the fact that he plays for one of England's leading sides the reason why he has remained in the public eye? Let us delve deeper into this season's statistics…
Total minutes played by homegrown Under-23s
| | |
| --- | --- |
| League | Minutes |
| Ligue 1 | 77,975 |
| La Liga | 45,585 |
| Bundesliga | 37,959 |
| Serie A | 34,212 |
| Premier League | 25,191 |
Across Europe's top five leagues, the Premier League ranks bottom for total minutes given to under-23 players from that respective country. Ligue 1 leads the way at the time of writing - some 52,789 more minutes have been afforded to French youngsters in France's top flight, compared to English players.
For a nation who finished runner up at Euro 2016 and who won the World Cup last year, the FFF's Clairefontaine academy must be applauded.
But the FA have made significant strides in recent years. Since moving to St George's Park in October 2012, England's under-age sides have excelled. England U20s won the World Cup in 2017, as did the U17 team later that year. While Aidy Boothroyd's U21s won the Toulon Tournament last summer - their third straight success in the tournament.
Included in the U17 team that won in India are Hudson-Odoi, Phil Foden and Jadon Sancho. The latter has featured 31 times for Borussia Dortmund so far this season in Germany's Bundesliga, while Foden has 20 Manchester City appearances; eight of those starts and not one in the Premier League. Dortmund currently sit three points clear of Bayern Munich at the top of the Bundesliga.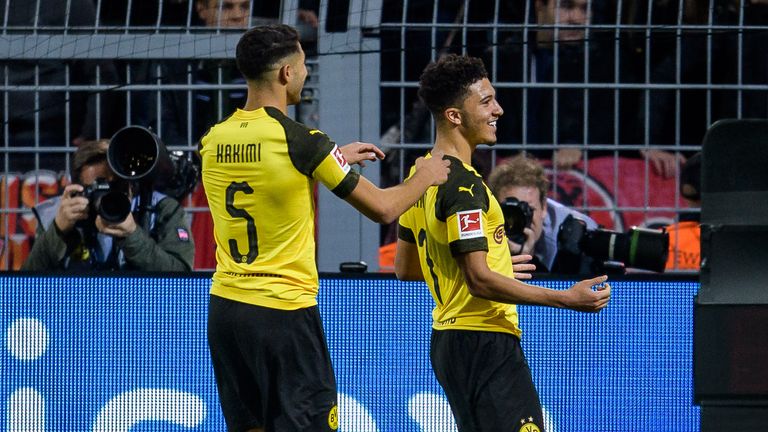 There is no hard and fast way of plotting a route for England's young players to get more game time. Clearly each player needs to be treated in isolation. Sancho saw his first-team opportunities limited at City, so like several other young English players, swapped England for Germany.
Everton's Ademola Lookman also enjoyed a loan spell at RB Leipzig in 2017/18. Reece Oxford has spent the last two seasons in the Bundesliga, while Arsenal's Reiss Nelson has featured 22 times on loan at Hoffenheim in 2018/19.
But what if they wanted to remain in England, and specifically in the Premier League? There are opportunities afforded by some clubs; three in particular. Despite inconsistencies, and sacking their manager Claude Puel over the weekend, Leicester are a beacon for young English talent.
Minutes played by English players 22 or younger
| | |
| --- | --- |
| Club | Minutes played |
| Leicester | 6,335 |
| Everton | 3,505 |
| Tottenham | 2,732 |
| Liverpool | 2,566 |
| Crystal Palace | 2,235 |
Leicester lead the way for most number of minutes afforded to English players 22 or under in the Premier League this season, and by quite some distance. Some 2,830 minutes more than Everton in second place.
Three 22-year-olds stand out. Ben Chilwell has started all but two of Leicester's 27 Premier League games and has won five England caps. Demarai Gray has 18 starts, while arguably their biggest success story of the season, James Maddison, has 24 starts and five goals. Harvey Barnes, 21, has recently returned from a promising loan spell at West Brom in the Championship and started five of the last six games - all in the Premier League.
No of English players 22 or under
| | |
| --- | --- |
| Team | Under-22s used |
| Everton | 5 |
| Leicester | 5 |
| Southampton | 5 |
| Tottenham | 5 |
| Arsenal | 4 |
Leicester, along with Everton, Southampton and Tottenham, have fielded the joint-most number of English players under 23 with five. Arsenal rank fifth - fielding four. From these two tables Leicester, Everton and Tottenham are the three sides who feature prominently, and as such are prepared to give valuable game time to young, specifically English talent.
With Chelsea banned from registering players for two transfer windows after being found guilty of breaching FIFA rules about signing minors, they could be tempted to promote young talent. The ban may afford increased minutes for England's Hudson-Odoi and Ruben Loftus-Cheek, while Wales' talented young player Ethan Ampadu could also profit.
But 20 years on from the last all-English Premier League side, it is clear we may never see a repeat of that Aston Villa team again. And with England's talented crop of young players waiting in the wings, it remains to be seen whether they are afforded the opportunity to realise their full potential in their country's top flight.