Gary Neville reflects on Manchester United's display at Liverpool
Last Updated: 18/10/16 12:41pm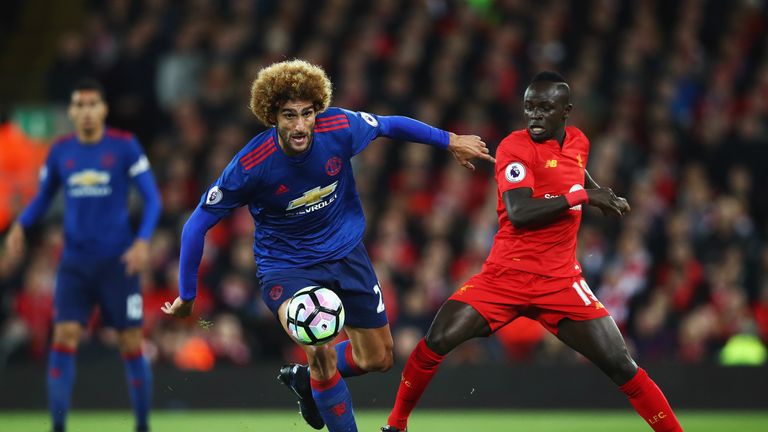 Gary Neville believes that Jose Mourinho's Manchester United players will have gone up in his estimations after their goalless draw with Liverpool on Monday Night Football.
United were on the back foot for large periods of the game at Anfield but, despite a couple of quality saves from goalkeeper David de Gea, they were rarely troubled by Jurgen Klopp's side.
"[The performance] Tells you a little bit about where United are at tonight," Neville said. "In Mourinho's first year back at Chelsea he said they weren't ready to win the league and I don't think this Manchester United team are. 
"The game plan was good but you've got to be able to counter-attack off of it, and that's the next step to really cause problems. But they didn't really have the quality or the pace to do that.
"United did exactly what Mourinho would have wanted but he said afterwards they fell a little bit short in the attacking third, and they didn't get enough set-pieces either.
"I think there have been three or four bad transfer windows [before the summer], but I think the team will have gone up in his estimation tonight."
Neville also believes that Mourinho will need a little bit more time to shape the squad how he'd like it, and that United fans should trust the manager to turn them into title winners again.
"I just think they're not ready at this moment in time in terms of that next step, with the jump in quality that's required and he might need one or two more transfer windows," Neville said. 
"He'll be brutal and clinical in terms of the players he doesn't want, he'll know already who he wants. He'll know what he needs and he'll be identifying those weaknesses already and thinking of shifting those players out.
"But there's no reason at this stage to not trust Mourinho as a Manchester United fan. There's no point sitting here and saying 'well, can he do it this time?' He's done it wherever he's been."
You can watch Chelsea v Man Utd, plus England's tour of Bangladesh and the United States Grand Prix on Sky Sports. Upgrade now and enjoy six months at half price!