World Cup awards: Charlie Nicholas and Paul Merson make their picks
Last Updated: 16/07/18 5:56pm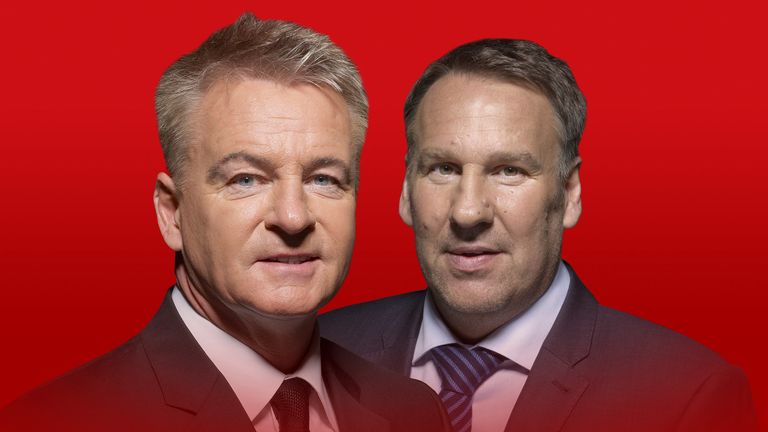 Who was the best player at the World Cup? Who scored the best goal? And who was the biggest disappointment? We have asked Charlie Nicholas and Paul Merson to hand out awards.
Croatia's Luka Modric won the Golden Ball as the tournament's best player while France's Kylian Mbappe took the FIFA Young Player award.
But here are Charlie and Merse's award winners...
Player of the tournament
Charlie Nicholas: Kylian Mbappe
A lot of people have gone for Modric but I'm slightly edging towards Mbappe. I'm always more inclined to go for the more attacking player and I'm going for the next superstar of world football in Mbappe, who has strength, speed and skill and will eventually go on to be the best number nine in the world.
Paul Merson: Kieran Trippier
Kieran Trippier has been outstanding.
You look at the other teams. Who played really well for France? Mbappe had about two good games - one against an ageing Argentina - and then scored in the final, but he hasn't ripped up any trees.
Antoine Griezmann didn't do much, Olivier Giroud didn't have a shot on target, Paul Pogba was steady. Blaise Matuidi was probably their best player.
Modric played well and so did Ivan Rakitic, but overall I don't think the standard has been amazing. Kids aren't going to come away and say 'wow, he's the best player in the world'.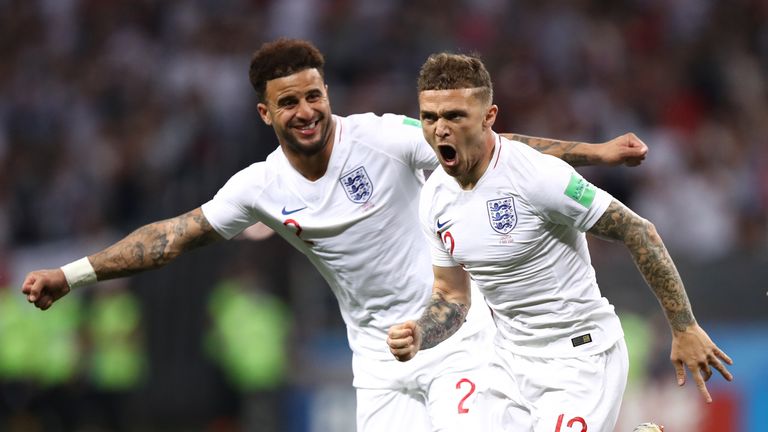 England's best player
Charlie Nicholas: Jordan Pickford
Jordan Henderson was excellent and Harry Kane started on fire before looking exhausted, but I thought Jordan Pickford was magnificent when it got to the business end of the tournament. Having arrived with just a couple of caps, he made fantastic decisions. That save against Mario Mandzukic was unbelievable and he wasn't at fault for any of the goals England conceded, so I just thought he was absolutely fabulous.
Paul Merson: Kieran Trippier
See answer above!
Goal of the tournament
Charlie Nicholas: Lionel Messi v Nigeria
Benjamin Pavard's strike was probably the best in terms of strikes but my personal favourite was Lionel Messi's against Nigeria, with the pressure that was on him, then to produce perfection with two touches and the finish.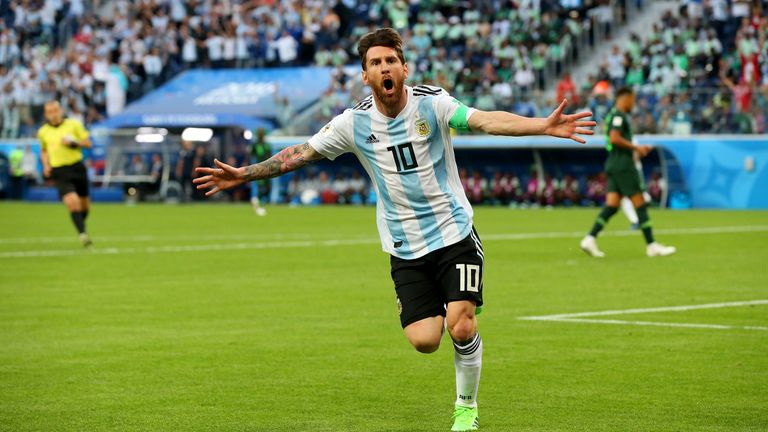 Paul Merson: Lionel Messi v Nigeria
I'd go with Messi's against Nigeria as well.
I say that because all the other goals at the tournament would happen in training or on a Sunday morning - someone hits the ball well and it goes in. You won't see Messi's goal on a Sunday morning. You won't see a 40-yard pass, running at pace, taking it on his knee, running away and then finishing with his wrong foot. You won't see that on a Sunday.
Game of the tournament
Charlie Nicholas: France 4-3 Argentina
Definitely France against Argentina because of the way it swung so dramatically. It has been a wonderful World Cup for tension, not necessarily flowing football, but the way that game panned out, with Argentina under scrutiny then going ahead from nowhere, then France showing the bottle to come through with Mbappe really stepping up on the biggest stage.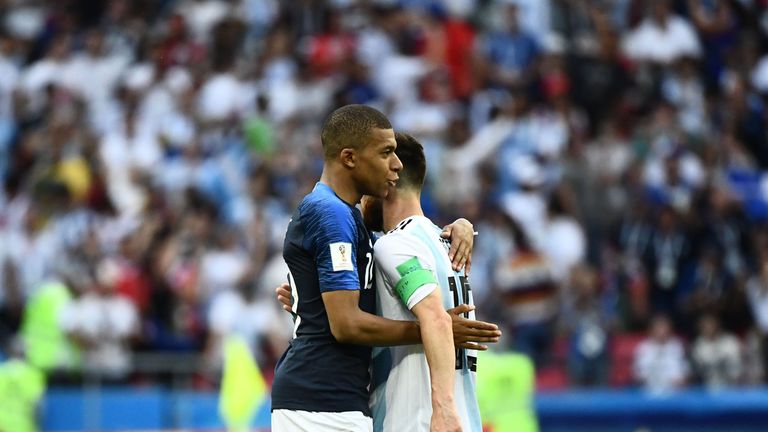 Paul Merson: Spain 3-3 Portugal
I have to go with Spain against Portugal. It was a proper game from start to finish. Six goals, Cristiano Ronaldo hat-trick and end-to-end action.
Biggest disappointment
Charlie Nicholas: Germany
Brazil disappointed, Argentina failed as well, but it has to be Germany. I said at the start of the tournament that Joachim Low would be too loyal to too many players. Mesut Ozil was the scapegoat but Thomas Muller was an absolute joke and how does Mario Gomez keep getting in? He's a poor man's Olivier Giroud!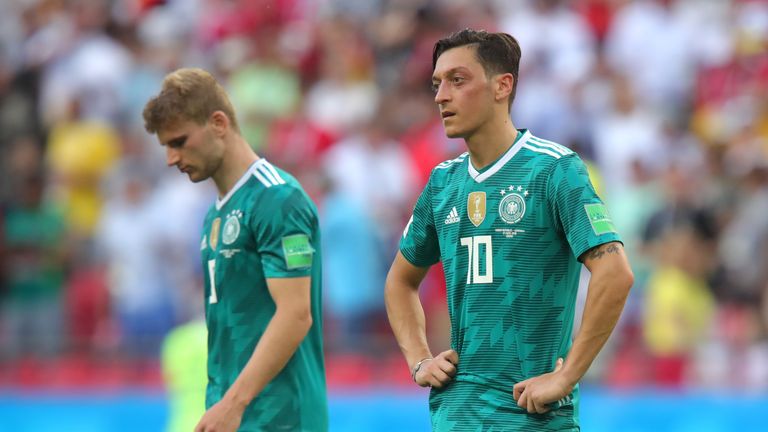 Paul Merson: Brazil
I'd go with Brazil. I thought they were average at best. I thought they were playing in second or third gear but they weren't really.
They had loads of shots against Belgium in the quarter-finals but they didn't rip them apart. I thought they would win the tournament but I was disappointed. They fell over the line in a lot of their games.
People will say what about Germany, but you read what I said before the tournament and I said that Germany and Argentina didn't have a chance. It wasn't a shock to me that Germany and Argentina didn't do well, but I expected Brazil to win it.
Unsung hero
Charlie Nicholas: Blaise Matuidi
I'm always intrigued in dressing room leaders and the likes of Fabian Delph and Danny Rose behind the scenes, who kept the spirit so high in the England camp, deserve a lot of credit. However, I think if I was picking one player who doesn't always get the credit he deserves it's Matuidi, who is an absolute warrior for France.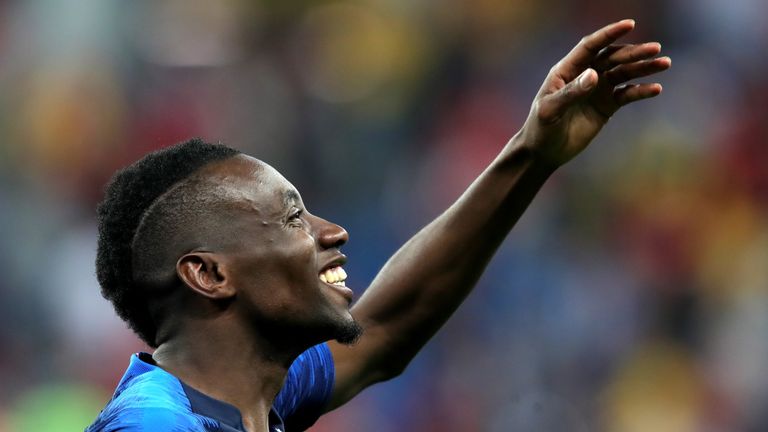 Paul Merson: Kieran Trippier and Harry Maguire
I'm not just picking them because they are English. I think they were standout players at the World Cup. Every time they played if you had marks out of 10 they would be in the top four out of both teams. They both had really good tournaments.
Moment of the tournament
Charlie Nicholas: VAR ousts Germany
It probably belongs to VAR rather than one particular moment, the way it has helped build the tension and drama. The referees still don't use it the way they should and it needs strong decision-making, but I think the usage in Germany against South Korea, when it really added to the great drama. When we look back and ask whether it is getting the big decisions right, similar to Spain's late goal, it did help ensure the right calls were made. Germany usually get the luck but VAR ensured they were found out for being so poor.