Football Commentator & Columnist
Martin Tyler's stats and facts: Carabao Cup final special
Last Updated: 25/02/18 8:53am
From Pep Guardiola's cup final pedigree to the penalty records of both Arsenal and Manchester City, Martin Tyler has the best stats ahead of the Carabao Cup final on Sunday...
Hit the video to see his latest tricky teaser and send your questions to Martin in one of the following ways...
Use the comments box at the bottom of this page
Tweet @SkyFootball using the hashtag #TylersTeasers
Martin's Starting Stats
I commentated on Wigan v Manchester City on Monday night for the around-the-world coverage and City failed to score for only the third time this season (two of those were 0-0 draws with Crystal Palace and Wolves - and they won the latter on penalties). It was only their third defeat of the season after losing to Shakhtar Donetsk and Liverpool.
It is the third time in six seasons they have been knocked out of the FA Cup by Wigan. Everyone remembers Ben Watson's goal in the 2013 FA Cup final, but the following year Wigan won 2-1 at the Etihad in the quarter-final. They have beaten City at Wembley, the Etihad and the DW Stadium across those three games.
The Carabao Cup final will be Pep Guardiola's 99th match in charge of Man City and his 100th will come the following Thursday against Arsenal, live on Sky Sports. He has only lost 13 of his 98 games so far.
Either Guardiola and Arsene Wenger will win the League Cup on Sunday, having never played for an English club, though in the latter stages of his playing career, Guardiola turned down approaches from both Manchester City and Wigan! Can you name the other managers that stat applies to? See the teaser in the video above!
Spot the difference
How good are Arsenal and Manchester City at penalties? (Jamie, London)
MARTIN SAYS: We've asked our friends at Opta the stats for both teams' penalty records in the last five years and also for their overall penalty shoot-out record in cup competitions during that same period.
The results are very interesting as both teams have identical records!
Arsenal have featured in three penalty shoot-outs in the last five years, winning all three, meaning they have a 100 per cent success rate. They beat West Brom in the League Cup in September 2014, Wigan in the FA Cup semi-final in April 2014 and Chelsea in the Community Shield last August.
Manchester City have also been involved in three, winning all of them, including their League Cup final win over Liverpool in 2016, which they won 3-1 on penalties. They also beat both Wolves and Leicester on penalties in this season's competition.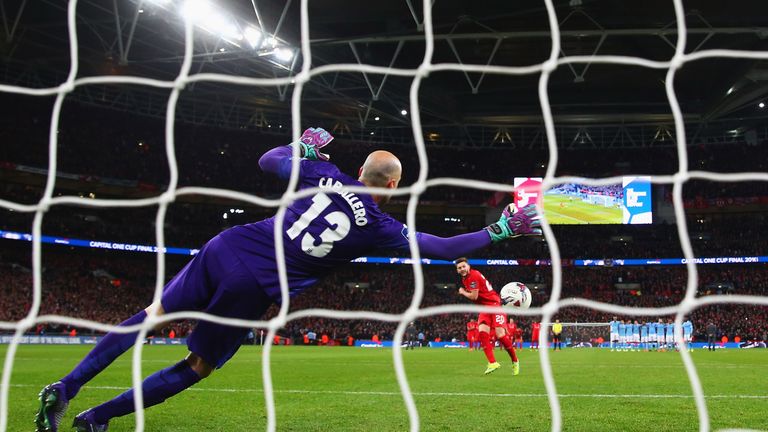 Our friends at Opta have also looked at the two sides' penalty records since the start of the 2013/14 season.
In that time, Arsenal have taken 31 penalties, scoring 24 of those spot kicks (77 per cent conversion rate).
Manchester City, meanwhile, also have a 77 per cent conversion rate, scoring 44 of their 57 penalties awarded.
So, if it does go to penalties, the numbers suggest we could be in for a long night!
Of those 13 penalty failures by City, Sergio Aguero has failed with nine of them (a record of 26 scored from 35 taken), Gabriel Jesus one and also Kevin De Bruyne, who failed with his only penalty for Manchester City against Everton in 2016. Meanwhile, Yaya Toure, who has not featured for City since the start of January, has scored all of his 14 penalties taken for City.
If Arsenal are awarded a penalty or if the game goes to spot-kicks, it will be interesting to see whether Mesut Ozil takes one with the German having missed both his efforts from 12 yards for Arsenal.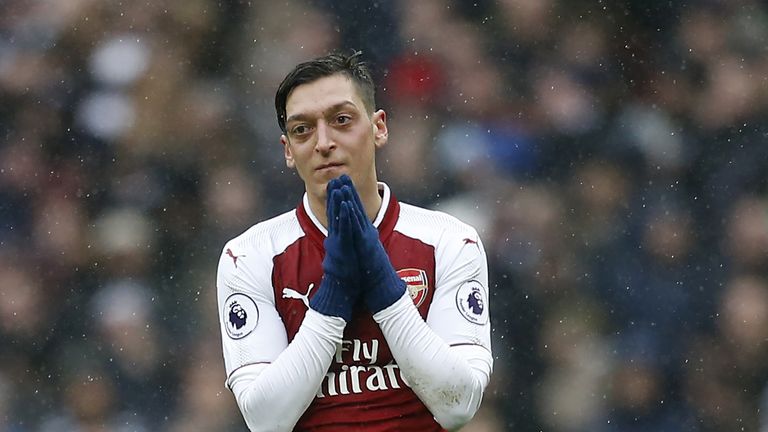 Pep v Arsene
Who has the better record in major finals: Pep Guardiola or Arsene Wenger? (Chris, Southampton)
MARTIN SAYS: First of all, let's define a major final. For these statistics, we've excluded the Community Shield, the German Super Cup, the UEFA Super Cup and Club World Cup.
Pep Guardiola has managed in seven major finals during his spells with Barcelona and Bayern Munich and this will be his first with Manchester City. From those seven, he has won six with the only defeat coming against Jose Mourinho's Real Madrid in the Copa Del Rey final in 2011 - a game they lost in extra-time. Therefore, Guardiola has never lost a major final in 90 minutes.
Additionally, the aggregate score of Guardiola-led clubs in finals is pretty impressive. During those seven games, his teams have scored 14 goals and conceded just three.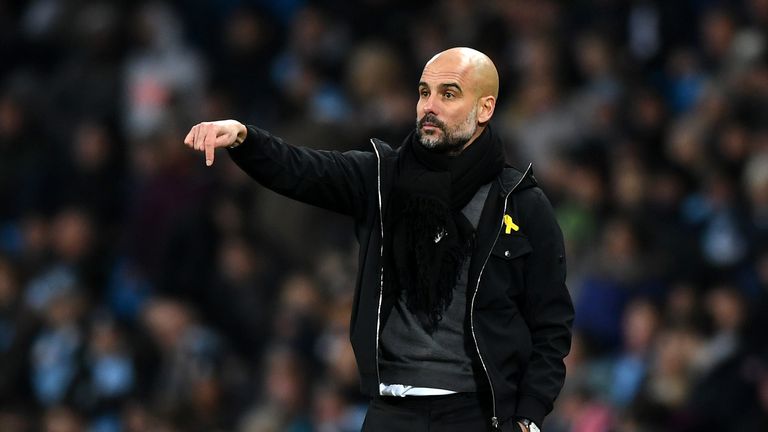 Meanwhile, Arsene Wenger - as Arsenal manager - will be managing in his 13th major final with the club on Sunday, although his record is pretty mixed and he has lost both League Cup finals.
He has a strike-rate of seven wins from 12 finals and five defeats - however, he has won the last three, beating Hull City, Aston Villa and Chelsea in FA Cup finals.
Wenger's teams have a tendency of always staying in the game during finals as four of their five defeats were by a 2-1 scoreline - against Liverpool in the FA Cup final (2001), Barcelona in the Champions League (2006), Chelsea in the League Cup (2007) and Birmingham also in the League Cup (2011). The other defeat was on penalties to Galatasaray in the UEFA Cup final of 200.
He also took charge of thee cup finals with Monaco, where he won the French Cup in 1991, lost in the final of that competition in 1989 and lost in the final of the Cup Winners' Cup to Werder Bremen in 1992. Overall, he has eight wins from eight MAJOR finals with Arsenal and Monaco.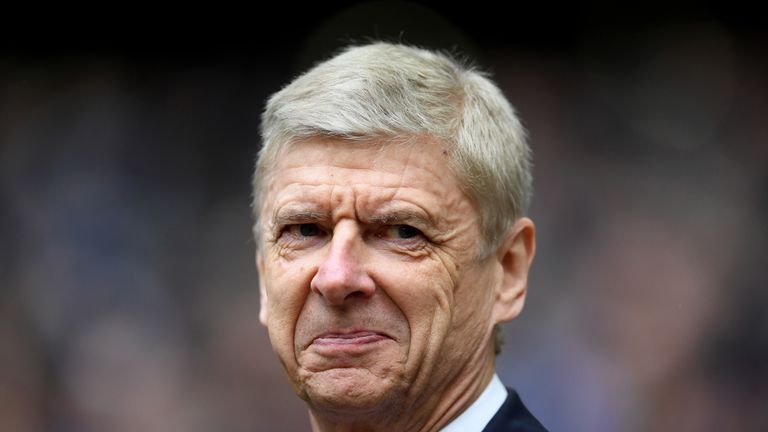 Cups compared
Which game has produced more goals, the FA Cup final or the League Cup final? (Callum, Manchester)
MARTIN SAYS: Since the League Cup final became a one-off game 51 years ago in 1967, both competitions' finals have coincidentally produced 57 games, including replays.
In those 57 matches, the League Cup has seen 147 goals scored at an average of 2.57 goals per final, while in the same time FA Cup finals have resulted in 140 goals at an average of 2.45 goals per final.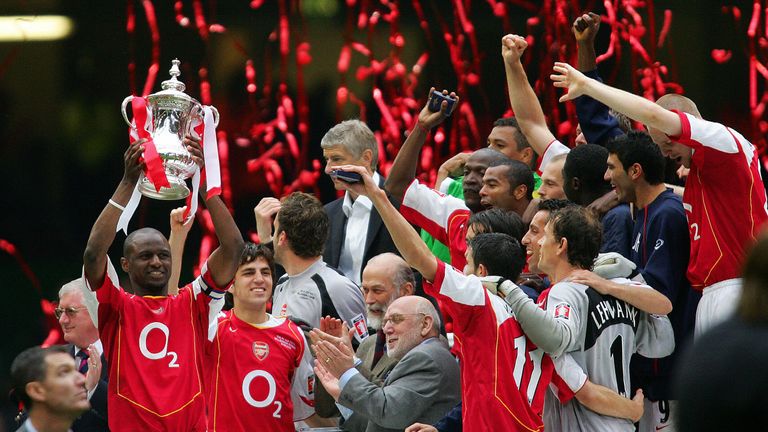 So over the last 51 years, the first domestic cup final of the season has seen more goals scored on average than in FA Cup finals, the highest-scoring of which have produced five goals on seven occasions (1967, 1977 second replay, 1979, 1988, 2005, 2013 and 2017).
Meanwhile, there have also only been four goalless League Cup finals since 1967 (1977, 1978, 1984 and 2009).
Highest-scoring League Cup finals
| Season | Round | Date | Team | Opponent | For | Against |
| --- | --- | --- | --- | --- | --- | --- |
| 1967 | Final | 04/03/1967 | QPR | West Brom | 3 | 2 |
| 1977 | Final Replay 2 | 13/04/1977 | Aston Villa | Everton | 3 | 2 |
| 1979 | Final | 17/03/1979 | Nottingham Forest | Southampton | 3 | 2 |
| 1988 | Final | 24/04/1988 | Luton | Arsenal | 3 | 2 |
| 2005 | Final | 7/02/2005 | Chelsea | Liverpool | 3 | 2 |
| 2013 | Final | 24/02/2013 | Swansea | Bradford | 5 | 0 |
| 2017 | Final | 26/02/2017 | Man Utd | Southampton | 3 | 2 |
Wembley wizards
Which team will be more suited to playing at Wembley - who has the better record there? (Jimmy, Cardiff)
MARTIN SAYS: Arsenal's defeat to Tottenham at Wembley in the Premier League last weekend broke a run of nine games without defeat at the home of football. That record could be defined as nine straight wins if including penalty shootout wins, as despite drawing with Wigan Athletic and Chelsea after 120 minutes, they ended up winning on spot-kicks.
Overall, Arsenal have played 45 times there and have won 21 times with a further two victories via penalty-shoot-outs. If shoot-out wins are included then their win percentage is 51 per cent.
That's slightly better than City, who have a 50 per cent strike rate at Wembley having won 11 of their 22 games there.
That record includes penalty shootout victories against Liverpool in the League Cup final of 2016 and that infamous play-off final win over Gillingham in 1999.
These two clubs have met twice at Wembley before, and Arsenal have come out on top on both occasions. Firstly, in the 2014 Community Shield when goals from Santi Cazorla, Aaron Ramsey and Oliver Giroud led them to a 3-0 win and last season when Alexis Sanchez scored an extra-time winner in a FA Cup semi-final win when Wenger got the better of Guardiola.
Please note, we have only included official competitive matches in these statistics.