Football Commentator & Columnist
Martin Tyler's World Cup diary: Quarter-finals commence in Nizhny Novgorod
Last Updated: 05/07/18 12:04pm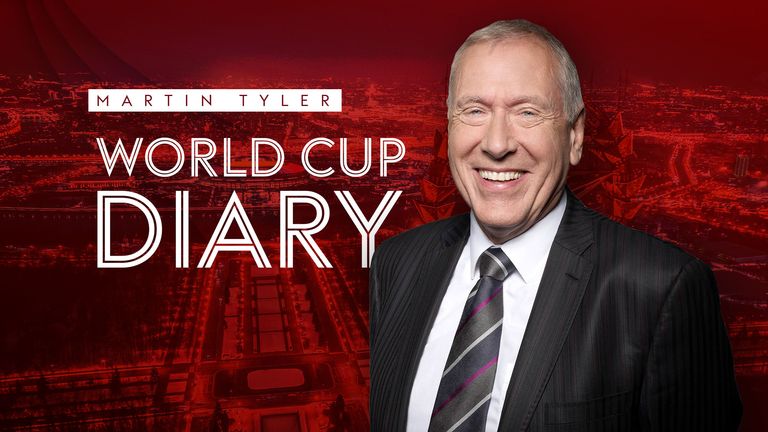 Sky Sports commentator Martin Tyler looks ahead to the World Cup quarter-finals and England's hopes of glory.
I am on the 7.15am high-speed train from Moscow back to Nizhny Novgorod, the scene of England's thrashing of Panama.
This time it will not be so one-sided. France and Uruguay are both genuine contenders here. One must go out.
The train is full of fans and media from both countries. Among the neutrals like me is Tony Meola, a past USA World Cup goalkeeper. The television ratings are excellent in the States despite their team failing to qualify. Geoff Shreeves is in their squad which must have helped in that respect!
The length of the tournament is beginning to tell on the travellers. Tony talked with affection about his day off after the end of the round of 16. Mine was spent recording some lines for the new Sky Sports Premier League Promo and bringing back to life my English mobile phone which has also been feeling the pace out here.
Both tasks enhanced my experience of Russia. The boss of the recording studio talked of Putin's wish to model the country along the lines of the old East Germany and of the inequalities between the new rich in Moscow and the vast population outside the capital. It was a real insight.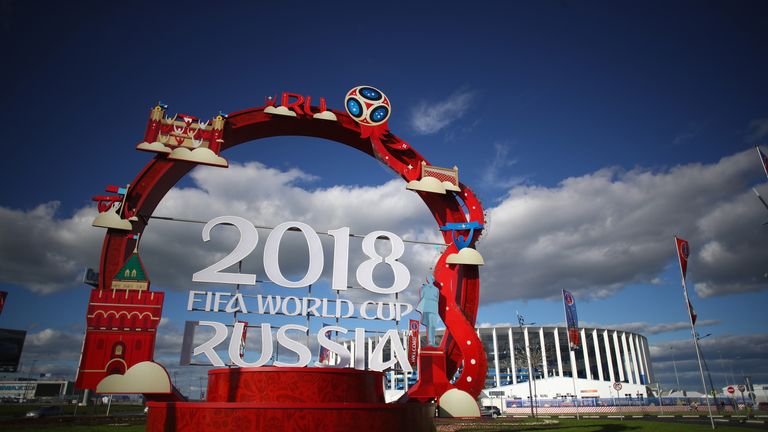 The visit to the phone repair shop had little such dialogue and initially a lot of head shaking and negative expressions about any revival of my main link with home. But to my great good fortune, it turned out that one of the engineers was a serious player of the FIFA computer game. Five hours later my device was back in my hands in full working order. I am treating it as delicately as Gareth Southgate is Dele Alli's thigh strain. But it should, like Dele, finish the tournament.
The train is strewn with sleeping humanity, many of them wrapped in blankets. The temperatures in Moscow have dropped 10 degrees, which certainly helped England in the long battle against Colombia. Yesterday it rained, a lot. No Brit would have felt out of place. But for the locals and many World Cup visitors from warmer climates, there is a serious epidemic of shivering!
My comfort blanket is writing to you. I am tidying up my stats on this journey and have found that out here I have passed 300 in my television commentaries of England internationals. The first was a 1-0 win over Wales at the old Ninian Park ground in Cardiff in 1982. Trevor Francis scored the goal.
Three more victories and number 305 will be unique.
Words I have wanted to say on air but never had the chance? "England have won the World Cup". As with all of you, here's hoping.